NagalandLiquorCrackdown
Security forces seize huge quantity of liquor in Nagaland
Guwahati/IBNS: As part of the ongoing crackdown by security forces to prevent illegal activities in Nagaland, security forces have seized IMFL in Gen A Orchid Colony in Wokha.
Based on specific intelligence regarding illegal activities in Gen A Orchid Colony, Wokha, security forces along with police representative launched an operation and apprehended one individual.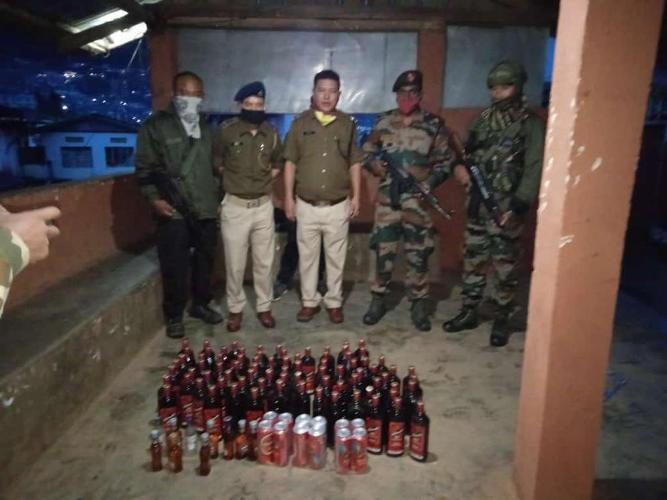 Recoveries included six cases and eight bottles of Mc Dowell Rum, one bottle of Officers choice Whisky and 12 canes of Kingfisher beer.
The apprehended individual along with recovered items has been handed over to Wokha Police Station for further investigation.