Hathras gangrape
Image Credit: INC Congress Twitter Handle
UP Police lodge FIR against Rahul Gandhi and Priyanka Gandhi over Hathras march
New Delhi/IBNS: The Uttar Pradesh Police on Thursday lodged an FIR against Congress leaders Rahul Gandhi and Priyanka Gandhi Vadra under the Epidemic Act, hours after they were detained on their way to meet Hathras gangrape victim's family.
The police case against Rahul Gandhi and Priyanka Gandhi were filed at the Ecotech One police station of Gautam Budh Nagar.
The FIR also names 150 Congress workers, who had apparently accompanied the two leaders.
Rahul Gandhi, who was stopped along with his sister and Congress General Secretary UP (East), on their way to meet Hathras rape victim's family members, claimed that he was pushed to the ground and baton-charged by the cops on the highway between Delhi and Uttar Pradesh as they began a foot march to Boolagarhi village.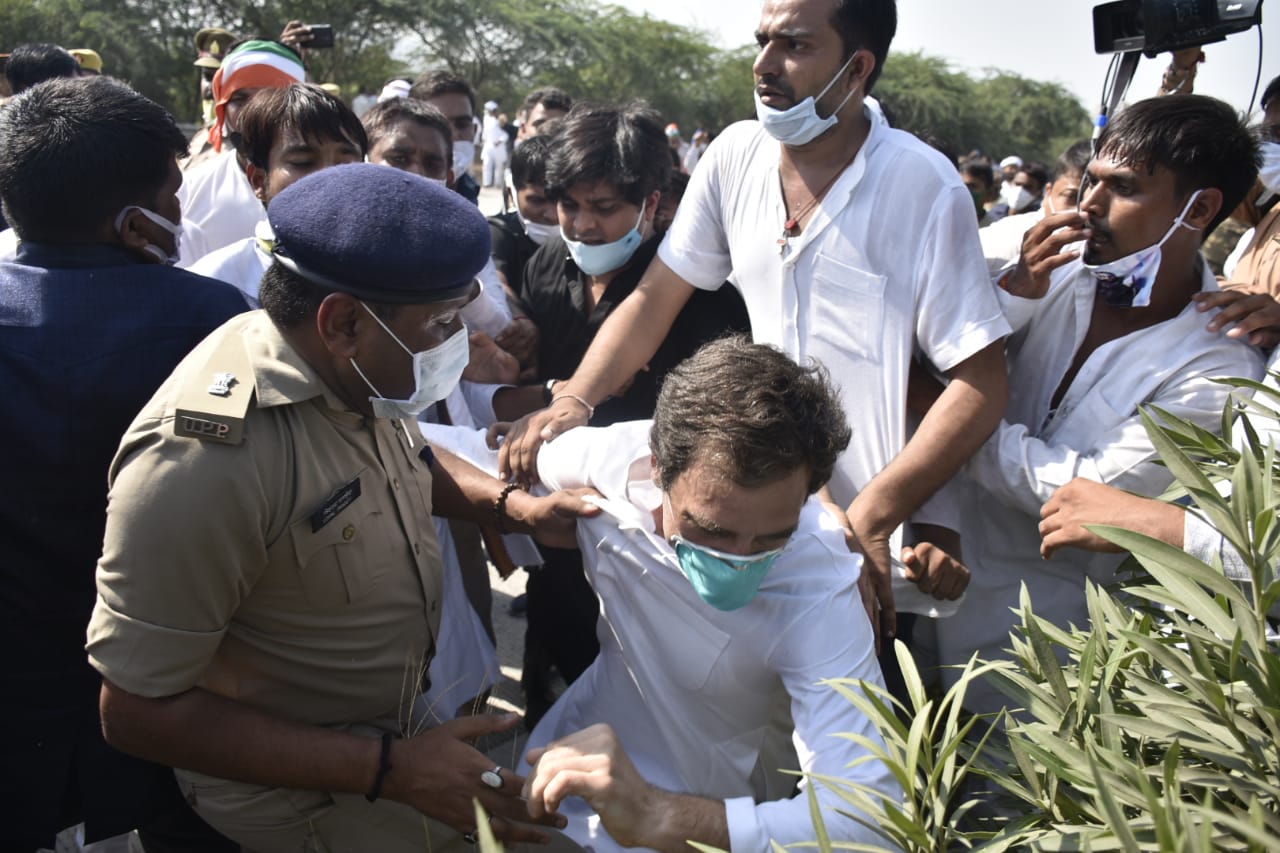 The Gandhis sat on the expressway, showing their protest, along with hundreds of their supporters as UP Police stopped their progress to the rape victim's house.
"Just now police pushed me, lathicharged me and pushed me to the ground. I ask, can only Modiji walk in this country? Can't an ordinary person walk? We started walking as our vehicle was stopped," Rahul Gandhi said attacking Prime Minister Narendra Modi, whose party BJP rules Uttar Pradesh.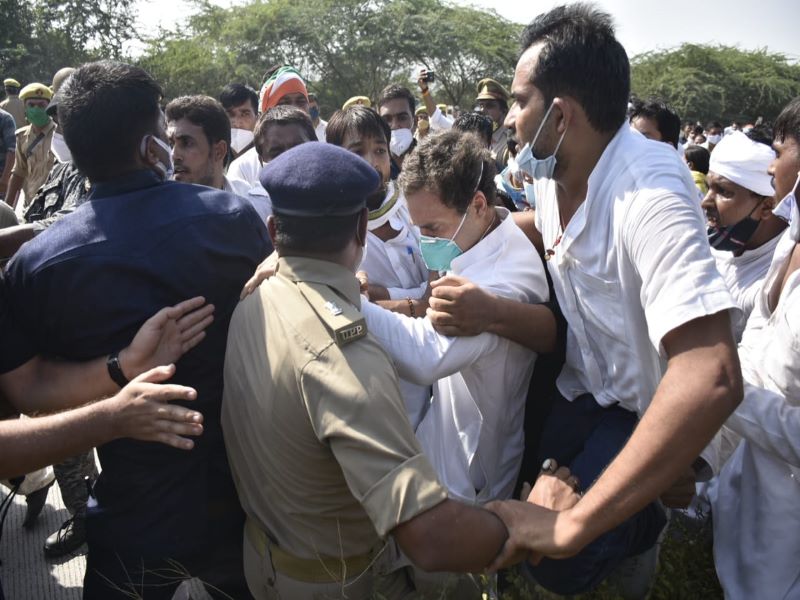 Ahead of the Congress leaders' visit, the Uttar Pradesh administration enforced a ban on large gatherings and put barricades along the borders, citing coronavirus restrictions.
The Congress leaders managed to cross the border and enter Uttar Pradesh but their SUVs were stopped at but their convoy was stopped at Greater Noida, about 142 km from Hathras.
As they were stopped Rahul Gandhi and Priyanka Gandhi then started walking on foot along with their supporters shouting slogans against UP Chief Minister Yogi Adityanath.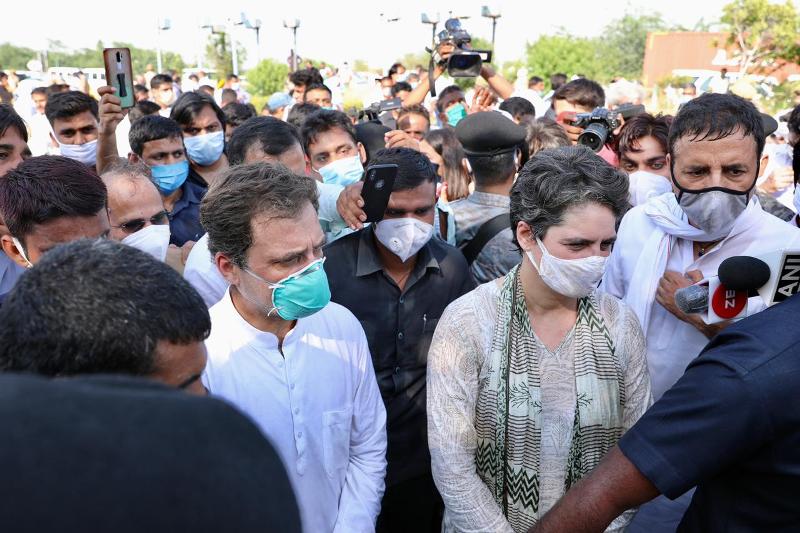 Meanwhile, Congress, in a series of tweets, hit out at the BJP government of Uttar Pradesh for using force on its leaders and stopping them from meeting the deceased rape victim's kin.
The Yogi Adityanath government has come under attack after the 19-year old Dalit girl was dragged by her dupatta, gangraped by four men, got her spinal cord damaged and her tongue cut.
Two weeks after the incident, which occurred on Sept 14, the girl succumbed to her injuries at a Delhi hospital on Tuesday morning.
In an even more shocking incident in the Bharatiya Janata Party (BJP)-ruled Uttar Pradesh, the law and order of which has often come under the scanner, the dead body of the girl was cremated by police officials in the dead of night denying the family members a look at the victim for the last time.