Air Crash
Kozhikode Air India crash deceased passenger tests positive for COVID-19, rescuers asked to self-quarantine
Kozhikode/IBNS: Kerala Health department has asked all the Central Industrial Security Force (CISF) personnel and local residents, who were involved in the rescue efforts at Karipur airport in Kozhikode last night, to go into self isolation as one deceased passenger of the ill-fated Air India Express flight has tested positive for Covid-19 while at least three more persons are suspected to be positive.
Sources in the Kerala government informed that a 45-year-old passenger of the Air India Express flight- Sudheer Vaariyath, who lost his life with 18 others in the crash, had tested positive for novel coronavirus and three more passengers were suspected to be positive while results of 27 others have come out as negative for Covid-19.
Around 50 CISF personnel, their family members and all the residents of Karipur, who rushed to the crash site at Calicut International Airport shortly after the fatal crash took place and joined the rescue efforts, have been asked to report to the health authorities, go into self-quarantine and get themselves tested for Covid-19, according to reports.
Earlier on Friday night, Air India Express IX-1344 flight from Dubai with 174 passengers, 10 infants, two pilots and four cabin crews on board under the Vande Bharat mission overshot the tabletop runway while landing at Karipur airport amid heavy rain, plunged 35 feet below and crashed, splitting the Boeing 737 aircraft into three pieces.
Following the accident, local residents joined hands with the airport security personnel and staffers to rescue passengers and crews trapped inside the crashed flight while hundreds of Keralites rushed to Kozhikode Medical College to donate their blood amid poor weather, but they had to return as all the blood banks in Kozhikode were already filled.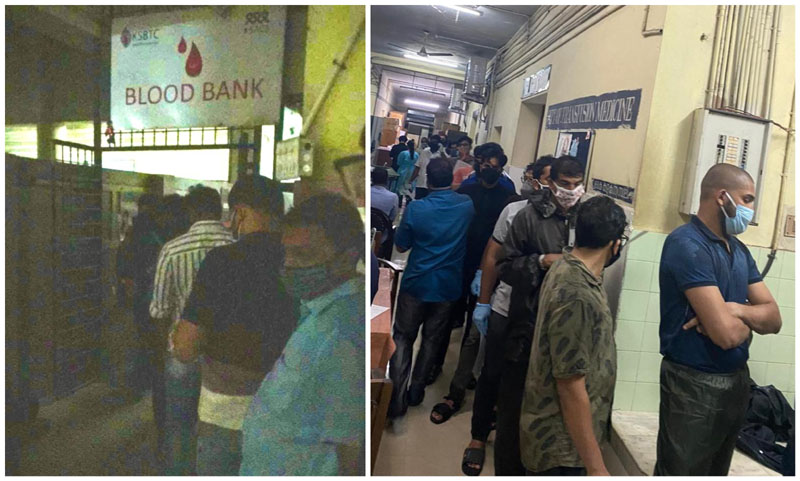 According to a statement issued by the Air India Express, 18 persons, including four infants and two pilots of the ill-fated Boeing, have died so far in the plane crash.