Beijing might have miscalculated the rise of New Delhi: Experts
Beijing: India and China have engaged in bitter standoff in recent times but experts now believe that Beijing might have miscalculated the rise of New Delhi in Asia as a major powerhouse.
In an opinion piece published in South China Morning Post, former diplomat and journalist Shi Jiangtao wrote: "Observers generally say that it would be nightmarish scenario for Beijing to ratchet up tensions and further alienate New Delhi in the face of worsening ties with Washington and the biggest international backlash in decades over China's diplomatic overreach and its culpability in the coronavirus pandemic."
"With India's rise as a regional power, the shifting balance of power between India and Pakistan and the emergence of India's alliance with the US, India has occupied a higher place in China's agenda," he wrote.
In the same opinion piece, Pang Zhongying, an international affairs analyst at Ocean University of China, was quoted as saying India had transformed itself in the past two decades from a giant in South Asia to become an Asian power.
"Relations with India rank high in China's foreign policy agenda, especially those pertaining to its periphery region," Pang said.
"It is really unfortunate for Beijing to be distracted by the dangerous border stand-off with India when it needs to focus on the free-falling China-US relations as part of a multi-front crisis diplomatically and economically."
According to Wang Dehua, an expert on India at the Shanghai Municipal Centre for International Studies, misperceptions of each other's strategic goals, gaping trust deficits as well as the complicated border dispute are among the top factors that have dogged bilateral ties for decades.
"In the absence of imminent border solutions, both sides need to set aside past grievances and differences on the border issue and find ways to coexist and thrive together by maintaining the status quo and avoiding misjudgment and opportunism," Wang was quoted as saying by the newspaper.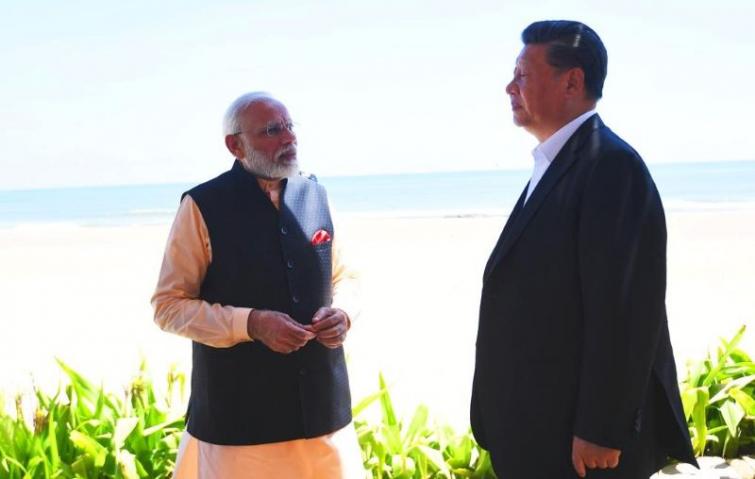 At least 20 Indian soldiers were killed during a border standoff at the Galwan Valley last month. While China admitted casualty on its part, it did not give any number of the death on expected lines of a communist regime.
In a tit-for-tat move, India recently banned 59 apps with Chinese links including the very popular TikTok and UC Browser in the wake of the deadly faceoff with China in Ladakh.
India PM Narendra Modi also visited Ladakh last week amid all the developments in the region, sending a strong message to China.
Images: PIB