Senior citizens of Bandipora village in Kashmir participate in day-long cleanliness
Srinagar: Senior citizens in Bandipora village participated in a day-long cleanliness drive cum awareness programme at a time when the state is combating COVID-19.
During the awareness session, the importance of Open Defecation Free (ODF) Sustainability, single use of plastics, anti-polythene drives, Scientific Solid Waste Management were highlighted by the programme organisers.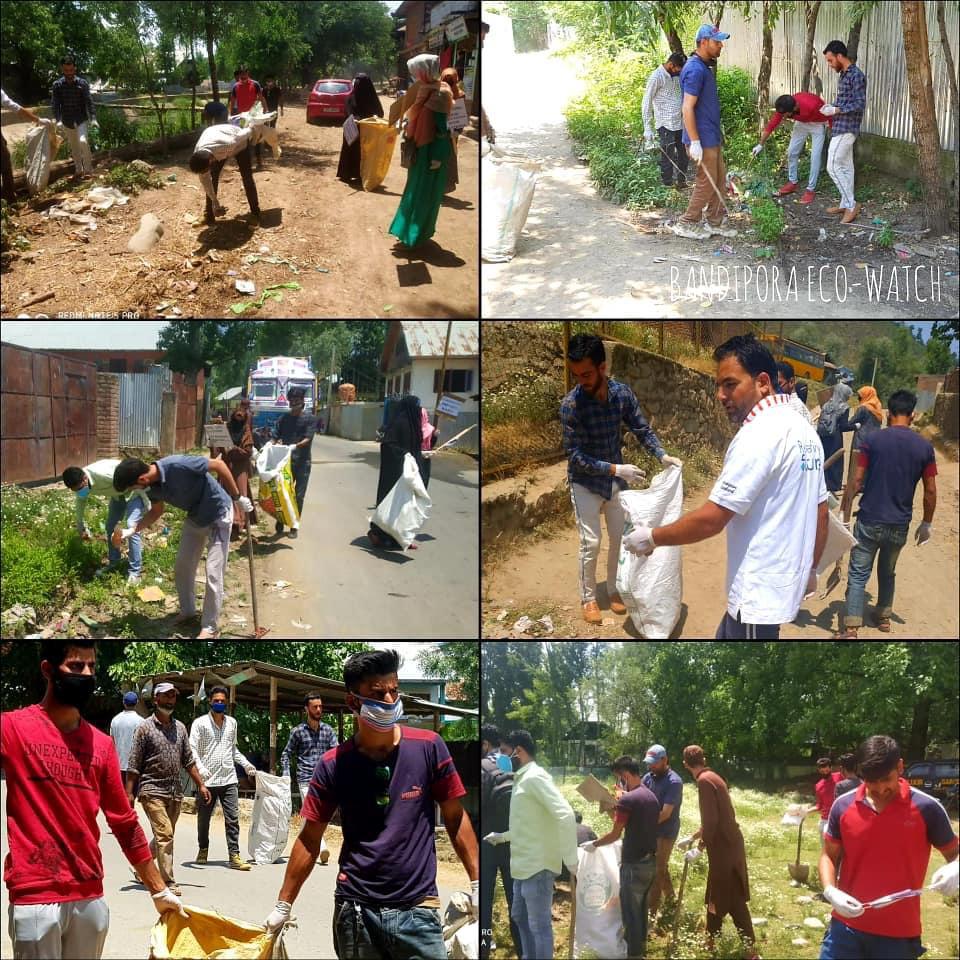 The drive was taken at a time when the entire nation is struggling against the Coronavirus outbreak.
India's COVID-19 tally on Tuesday surged past seven lakh-mark after the country recorded a sharp spike of 22252 infections in the past 24 hours.
According to the Union Health Ministry update, the confirmed cases presently stand at 719665 across the country.
Deaths due to the lethal virus in the country have crossed the 20 thousand-mark to 20160.
Cases under the active medical supervision are 259557, as per the government update, while there is an improvement on the recoveries front, with the total number of cured and discharged COVID patients has risen to 439948 so far.