'Someone is lying,' Rahul Gandhi questions PM Modi's statement on Ladakh sharing new video
New Delhi/IBNS: Congress leader Rahul Gandhi on Friday questioned Narendra Modi's statement on Chinese intrusion along the borders hours after the Prime Minister made a surprise visit to Leh in Ladakh and delivered a strong message to Beijing.
In a fresh attack, Rahul Gandhi wrote in a tweet that Ladakhis said China "took their land" while the PM assured, "nobody took our land."
Sharing a video, the Congress MP said: "Obviously, someone is lying."
Rahul's dig came on a day when PM Modi made a surprise visit to Leh to take stock of the situation becoming the first person from the central government to visit the Union Territory of Ladakh since the bloody faceoff on Jun 15.
The visit comes weeks after a deadly clash between the Indian and Chinese soldiers at Galwan Valley in eastern Ladakh.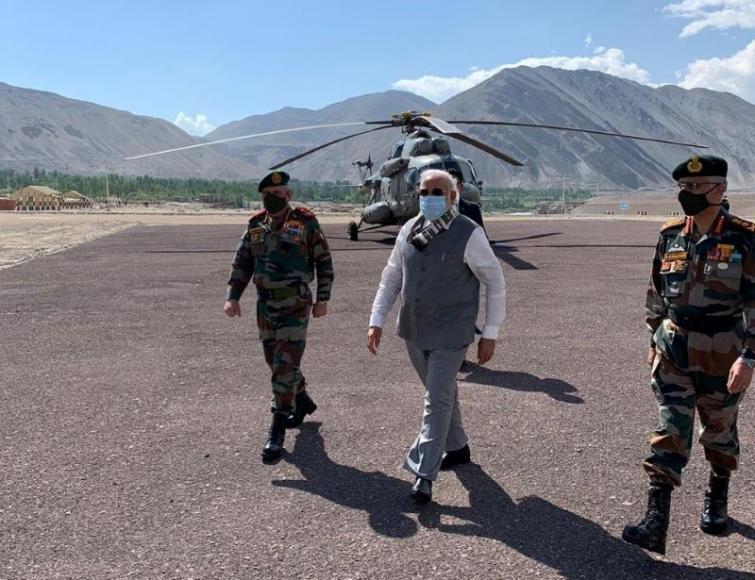 In a strong message to China from Leh, Modi said: "The era of expansionism is gone. The world has moved on the path of development. The expansionist forces have ruined the world in the last century. But they have either been defeated or forgotten in history."
"Peace can never be brought by the weak. Power is the condition to bring peace. India is widening its powers on land, air and water and this is for the welfare of mankind," the PM said hinting at India's strength in taking on China or any other country showing unjustifiable territorial aggression.
Modi, accompanied by Chief of Defence Staff (CDS) Bipin Rawat and Army chief MM Naravane, held talks with the Army, Air Force and ITBP personnel in Nimmoo early this morning.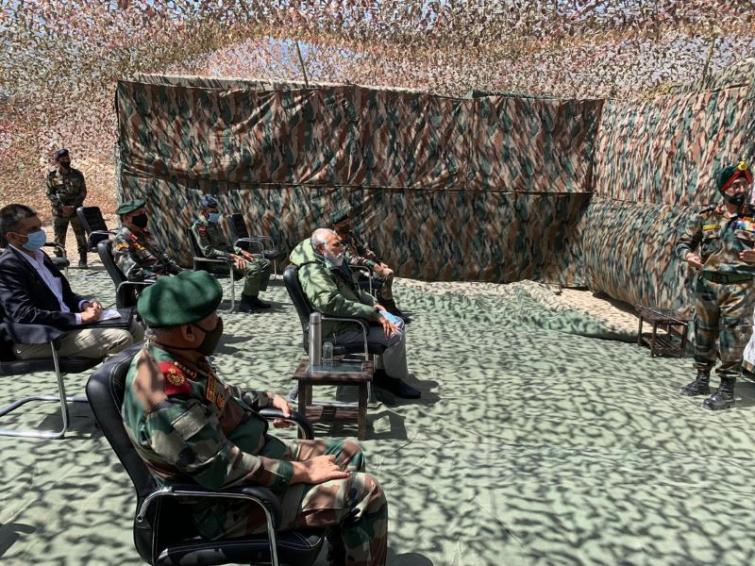 Lauding the Indian soldiers who defend the country of 1.3 billion people in the border, the PM said, "Whenever I think of a decision based on national security, I think of two mothers. The first is our Mother India. The second is our mothers who've given birth to brave hearts such as you."
In the first deadly clash between the soldiers of the two countries in about 45 years, at least 20 Indian personnel were martyred.
Unconfirmed reports have claimed that around 45 Chinese soldiers had died in the clash, justifying Prime Minister Modi's words that the martyred Indian soldiers died attacking its opponent till the last breath.
Following the faceoff, Rahul Gandhi has been continuously targeting the PM and even accused him of "surrendering" Indian land to China and "lying" about the border standoff.