E-rickshaw destroyed, driver killed in suspected battery explosion in West Bengal's Malda
Malda/IBNS: A running e-rickshaw (popularly known as Toto) was completely destroyed and its driver's body was ripped into pieces after a suspicious powerful explosion rocked the three-wheeler at Ghorapir area under English Bazar Police Station limits in Malda district of West Bengal on Wednesday evening, reports said.
Locals heard a loud explosion and found an e-rickshaw, which was carrying plywood materials, was shattered into pieces, according to reports.
"After noticing a completely destroyed e-rickshaw, we found the mutilated body of its driver," an eyewitness said.
"Toto driver's body parts were blown to bits in the huge explosion while window glasses of all nearby houses were shattered," he added.
Following the incident, local police along with bomb experts rushed to the area and senior police officials of the district, including Superintendent of Malda Police- Alok Rajoria, visited the scene later.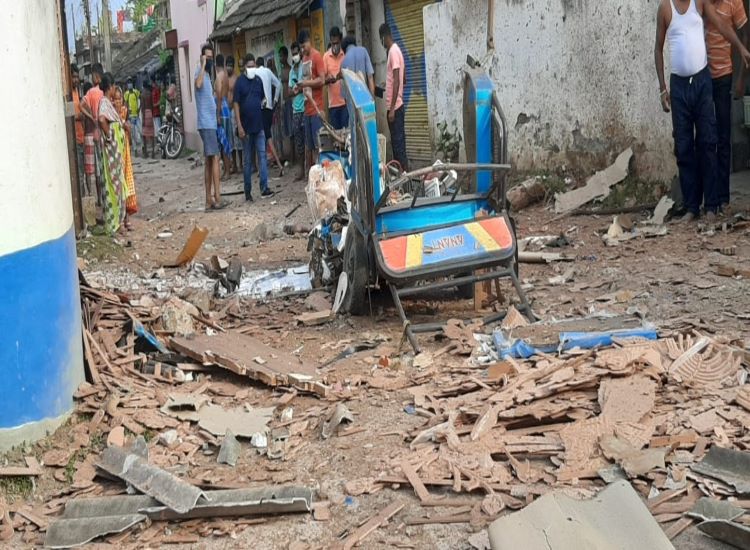 Local police later identified the e-rickshaw driver as Iliash Sheikh, a resident of Sujapur under Kaliachak Police Station limits in the same district.
"After preliminary inspection, we are suspecting that two of the four batteries of the e-rickshaw somehow exploded, leaving the vehicle completely destroyed and its driver killed," Malda SP Alok Rajoria said.
"We are probing the matter and our teams have collected samples from the scene, while we are in contact with the forensic experts," Rajoria said.
Sources in the police said that forensic experts are likely to visit the scene and collect samples on Thursday.