'Shun Chinese goods': Martyred soldier Rajesh Oraon's last appeal to his friends on WhatsApp group
Birbhum/UNI: Sepoy Rajesh Oraon, who laid down his life to protect the Indian territory in Ladakh early this week, was a true patriot by nature and very vocal against the use of Chinese products.
"Yes, we used to get his messages from his far flung posting in Ladakh urging us to boycott Chinese goods," the friends of the martyred soldier told some visiting media people of Md Bazar in West Bengal's Birbhum district.
Of late, Rajesh would often advocate the use of Indian products with a stress to shun Chinese goods, one of his friends said.
The tribal boy, actually made the local people proud of his military job and a had a huge influence among the young generation to join the Indian Army and save their families from poverty while protecting India's sovereignty, said another friend, who is also the next door neighbour of the young soldier's home at Belgoria village.
Rajesh, who had joined Indian Army in 2015, last visited his village on Swaraswati Puja in January.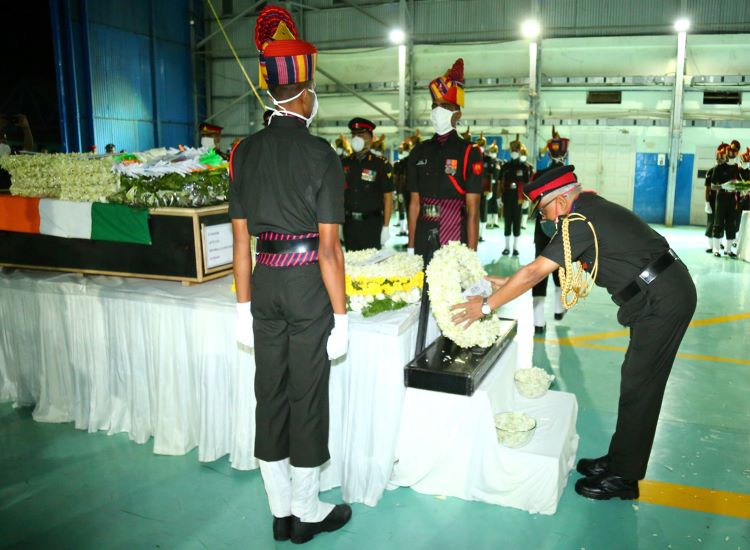 He would have visited his home again but had to postpone due to Covid-19 and subsequent lockdown.
Rajesh was among the 20 Indian Indian soldiers, who made supreme sacrifice while resisting Chinese aggression in eastern Ladakh on Monday last.
Chief Minister Mamata Banerjee while saluting the Indian Army soldiers, announced Rs 5 lakh compensation to the two martyred Sepoys and government job to one member of each bereaved family.
Besides Rajesh Oraon, Bipul Roy, a resident of Alipurduar in north Bengal, laid his life in the line of duty.
"Salutations Our Rajesh Oraon of village Belghorhia under Md Bazar PS, Birbhum, and Bipul Roy, who made supreme sacrifice for Nation in a 'violent face-off' with Chinese troops in Ladakh's #Galwanvalley," West Bengal Governor Jagdeep Dhankar said in his tribute message.