India, China agree to 'peacefully resolve' border situation in top-level military talks
New Delhi/IBNS: India and China have agreed to peacefully "resolve the situation in the border areas in accordance with various bilateral agreements," the foreign ministry said in a statement on Sunday.
On Saturday, a high-level meeting was held between the Indian Corps Commander based in Leh and the Chinese Commander in the Chushul-Moldo region near eastern Ladakh.
This comes weeks after scuffles and stone-pelting between Indian and Chinese soldiers in Naku La area in north Sikkim and Pangong Tso in eastern Ladakh amid heightened Chinese activities along the LAC like increased boat patrolling and Chinese helicopter violating Indian airspace.
Following the Saturday's meeting, the Ministry of External Affairs said India and China have maintained communications through established diplomatic and military channels to address the situation in areas along the India-China border.
"It took place in a cordial and positive atmosphere. Both sides agreed to peacefully resolve the situation in the border areas in accordance with various bilateral agreements and keeping in view the agreement between the leaders that peace and tranquility in the India-China border regions is essential for the overall development of bilateral relations," the statement said.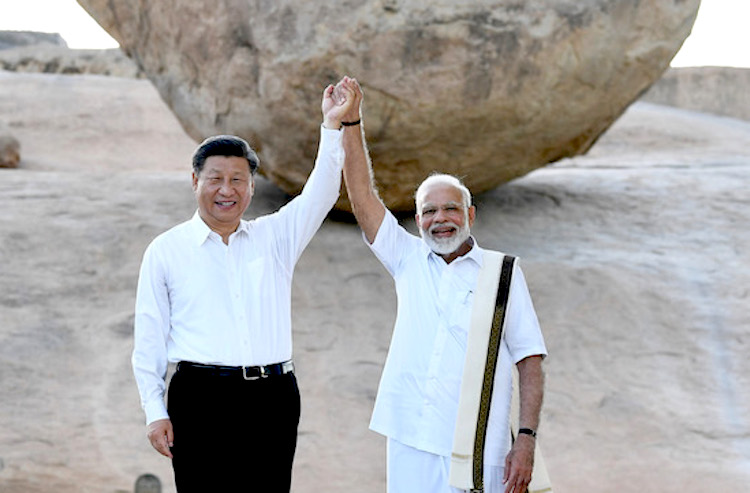 The Indian delegation was led by Lieutenant General Harinder Singh, Commander of 14 Corps, while the Chinese side was headed by the Commander of the Tibet Military District.
Both sides also noted that this year marked the 70th anniversary of the establishment of diplomatic relations between the two countries and agreed that an early resolution would contribute to the further development of the relationship.
"Accordingly, the two sides will continue the military and diplomatic engagements to resolve the situation and to ensure peace and tranquility in the border areas," the statement said.
The Line of Actual Control (LAC), or the disputed boundary between India and China, is divided into three sectors: western, middle and eastern.
There are disagreements between India and China over the exact location of the LAC in several areas. While India claims that the LAC is 3,488 km long, the Chinese think it is around 2,000 km long.
Both the Indian Army and the Chinese Army try and dominate each other by patrolling the areas up to the points each perceives the LAC, often leading to conflicting situations such as those reported in Naku La in Sikkim earlier last month.