Air India to operate dedicated cargo flight to uplift critical Covid 19 related medical equipment from China
New Delhi/IBNS: The Union Minsitry of Civil Aviation announced on Saturday that with the establishment of an air bridge between Shanghai and Delhi, Air India will be operating dedicated scheduled cargo flights to China for uplifting of critical medical equipment necessary for containing the spread of Covid-19 virus.
The first cargo flight of Air India will operate on April 5.
Meanwhile, on the domestic front, the Ministry has been delivering medical supplies to various states/union territories, including ICMR centres.
The cargo delivered to various parts of the country includes COVID-19 related reagents, enzymes, medical equipment, testing kits & PPE, masks, gloves & other accessories of HLL & cargo requisitioned by state/UT governments and also postal packets.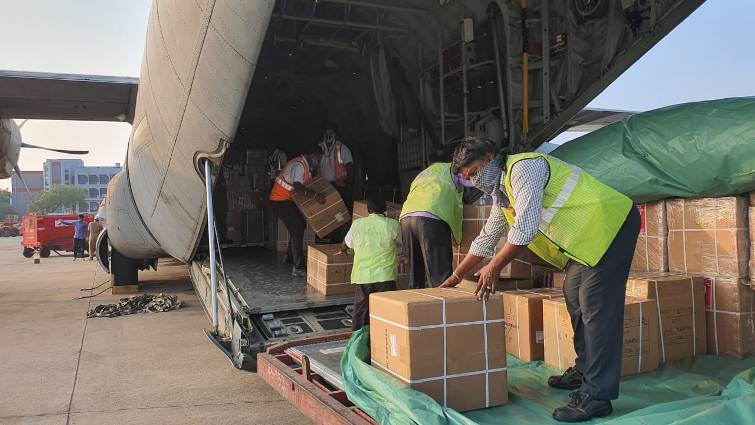 Medical supplies delivered to remote areas ensures that no region of the country is left behind in this fight against Covid-19, the Ministry said in its release.
Between March 26 and April 3, the Indian Air Force, Air India, Alliance, Indigo and Spice Jet have together operated 107 flights, with Air India and IAF collaborating for Ladakh, Dimapur, Imphal, Gangtok, Guwahati , Bagdogra, Chennai and Port Blair.
Together they have flown 1,02,115 km, carrying 138..81 tonnes of cargo load, as of April 3.
The Ministry is undertaking continuous efforts at policy level and ground level to add substantially in the country's fight against Covid-19.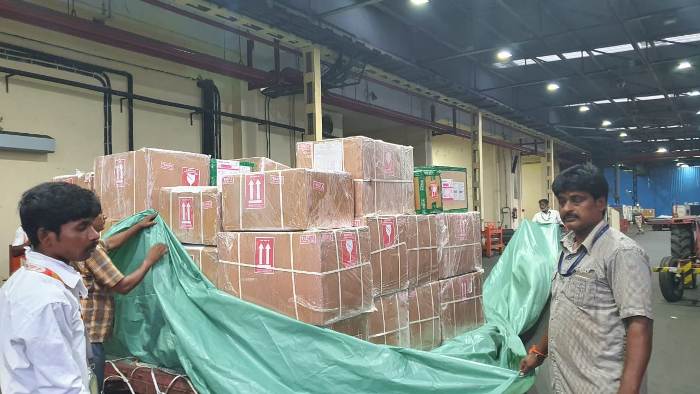 The Ministry has started hub & spoke lifeline services so that simultaneously, different and far located parts of the country can be catered to and resources are utilised optimally.
A dedicated Medical Air Cargo related website LIFELINE UDAN ( available on the MoCA website www.civilaviation.gov.in) has been launched and is functional.