Charitable organisation from Udaipur helps to pay medical expenses of a poor family
Udaipur/IBNS: Udaipur based charitable organisation, Narayan Seva Sansthan, which works towards inclusive welfare of differently-abled individuals, recently saved the lives of a mother and her prematurely born child, by providing necessary financial help.
Kalpana, a resident of Narsinghpur in Madhya Pradesh, gave birth to immature twins, born just after six and a half months of conception, in a hospital.
One of the babies died a few hours later while the other infant and mother struggled to survive.
The treatment was carried out under the supervision of Dr. Suresh Jangid, Chairman of the Department of Nanology at Jivanta Hospital.
Prashant Agrawal, President of Narayan Seva Sansthan said, "We ensured that the mother and child are provided with immediate assistance. Kalpana and her girl child are now completely safe and healthy after about three months of intensive treatment. NSS wished the mother and baby good health and paid 1.80 lakh to the hospital in lieu of their medical expenses."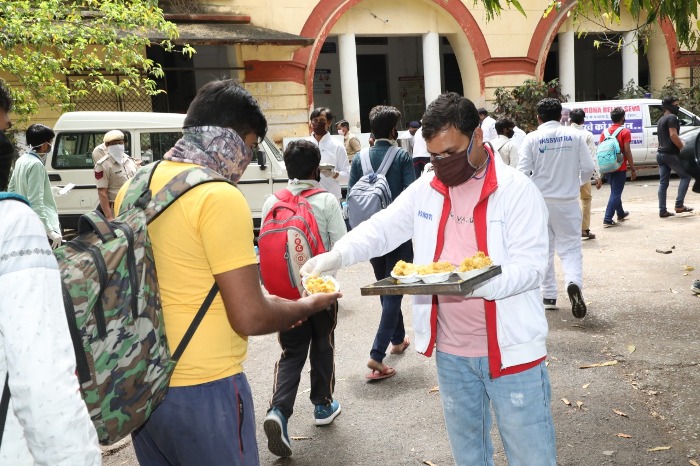 Meanwhile, the organisation also said that their differently abled members have been heping with the sewing of 2000 COVID-19 masks that are to be distributed for free among the police officials as well as underprivileged people living in the shelters in Udaipur.
As a part of the initiative, the Narayan Seva Sansthan's team is also distributing 2,000 food packets each day to the needy.
Charitable organisation from Udaipur helps to pay medical expenses of a poor family
India Blooms News Service
Post your comment: