Maharashtra Health Min orders to trace Nizamuddin congregation returnees
Mumbai/UNI: Maharashtra Health Minister Rajesh Tope has directed health and civic officials to vigorously trace the people who returned to the State after attending the religious gathering at Nizamuddin mosque in Delhi so as to contain the COVID-19 spread.
The directive, mandated on Tuesday, came after the number of Coronavirus patients crossed the 300-mark in the state.
The 151 confirmed cases are from this metropolitan city.
The Minister said, "I have asked to trace all the people who have returned to Mumbai after attending the Tablighi Jamaat function in Delhi. Our strategy is -- trace, test and treat--to curb community level transmission. This will help the state from entering the third phase of the Coronavirus pandemic."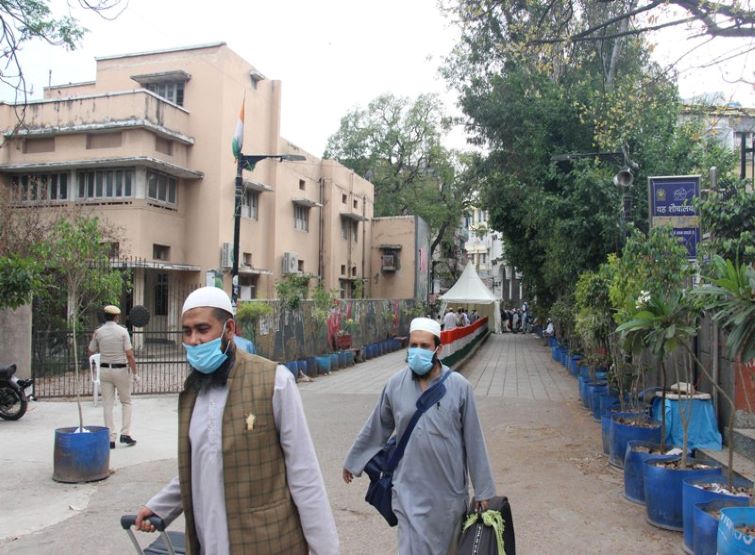 On Wednesday, the Nanded and Nashik administrations successfully traced nine and 21 people, respectively, who returned from the religious meet.
The government has given a call to these people to come forward and self-identify themselves so as to prevent rapid spread of the contagious disease.
(Image Credit: UNI)