2,361 people evacuated from Nizamuddin Markaz during 36-hour exercise: Manish Sisodia
New Delhi/IBNS: Delhi Deputy CM Manish Sisodia on Wednesday 2,361 people were evacuated from Nizamuddin Markaz after 36-hour exercise by officials.
He said all officials worked hard by putting their lives at risk during the 36 hours operation.
He said out of 2,361 people evacuated from Nizamuddin Markaz, 617 admitted to hospitals and rest quarantined.
क़रीब 36 घंटे के इस ओपरेशन में मेडिकल स्टाफ़, प्रशासन, पुलिस, डीटीसी स्टाफ़ सबने मिलकर, अपनी जान जोखिम में डालकर काम किया. इन सबको दिल से सलाम. 2/2

— Manish Sisodia (@msisodia) April 1, 2020
Delhi's Nizamuddin area has emerged as one of the biggest hotspot of novel coronavirus transmission in India with at least 24 persons testing positive and over 200 people showing symptoms of Covid-19.
Officials in the Delhi administration said that besides locals and 281 foreigners from 16 countries, including Indonesia, Thailand and Malaysia, as many as 1,558 Indians from 19 states and UTs had attended the religious event at Nizamudding mosque.
निज़ामुद्दीन के आलमी मरकज़ में 36 घंटे का सघन अभियान चलाकर सुबह चार बजे पूरी बिल्डिंग को ख़ाली करा लिया गया है. इस इमारत में कुल 2361 लोग निकले. इसमें से 617 को hospitals में और बाक़ी को quarantine में भर्ती कराया गया है. 1/2

— Manish Sisodia (@msisodia) April 1, 2020
"Of the total 281 foreigners, 72 came from Indonesia, 19 were from Nepal, 20 from Malaysia, 33 from Myanmar, 28 from Kyrgystan, 34 from Sri Lanka, 19 from Bangladesh, seven from Thailand, three from England, four from Fiji, and one each from Afghanistan, Algeria, Djibouti, Singapore, France and Kuwait," the official said.
"We have tracked that of the 1,558 Indians who attended Nizamuddin congregation, 510 came from Tamil Nadu, 281 were from Assam, 156 from Uttar Pradesh, 109 from Maharashtra, 107 from Madhya Pradesh, 86 from Bihar, 73 from West Bengal, 55 from Telangana, 46 from Jharkhand, 45 from Karnataka, 34 from Uttarakhand, 22 from Haryana, 21 from Andaman and Nicobar Islands, 19 from Rajasthan, nine from Punjab, five from Meghalaya, and 15 each from Himachal Pradesh, Kerala and Odisha," he added.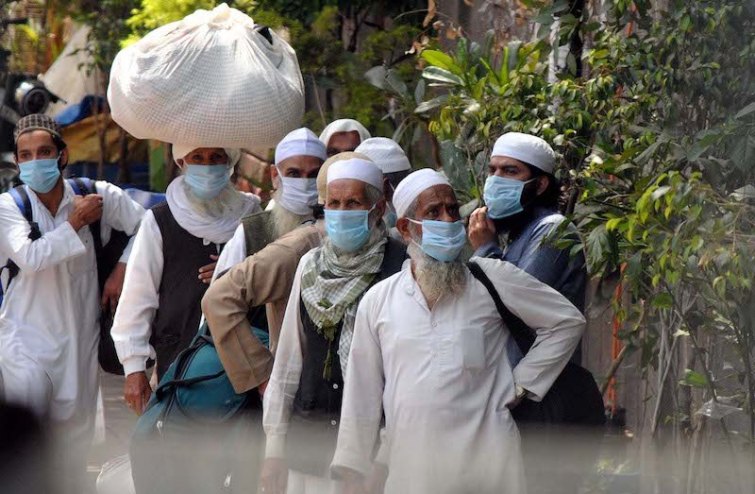 Delhi Police have already registered an FIR against Tablighi Jamaat leader Maulana Saad and other organizers for hosting the event without local administration's permission and violating precautions as well as restrictions against the spread of coronavirus.