Don't interfere in India's internal affairs: MEA tells Turkey after Erdogan's Kashmir comments
New Delhi/IBNS: A day after Turkish President Recep Tayyip ErdoÄŸan said it will stand beside Pakistan on the 'Kashmir issue', India on Saturday asked the country not to interfere in its 'internal affairs'.
Rejecting the President's comments, Indian MEA spokesperson Raveesh Kumar said in a statement: "India rejects all references to Jammu & Kashmir, which is an integral and inalienable part of India."
"We call upon the Turkish leadership to not interfere in India's internal affairs and develop proper understanding of the facts, including the grave threat posed by terrorism emanating from Pakistan to India and the region," he said.
ErdoÄŸan is currently visiting Pakistan
Addressing a joint session of the Pakistani parliament, the President was quoted as saying by Daily Sabah: "And now, we feel the same about Kashmir today. It was Çanakkale yesterday and Kashmir today; there is no difference between the two," ErdoÄŸan said, adding that Turkey will continue to support Pakistan."
During his address, the President said the suffering of the Kashmiri people had worsened in recent years due to the taking of "unilateral steps."
"This approach, which aggravates the current situation and revokes the freedom and vested rights of the Kashmiri people, benefits no one," ErdoÄŸan said.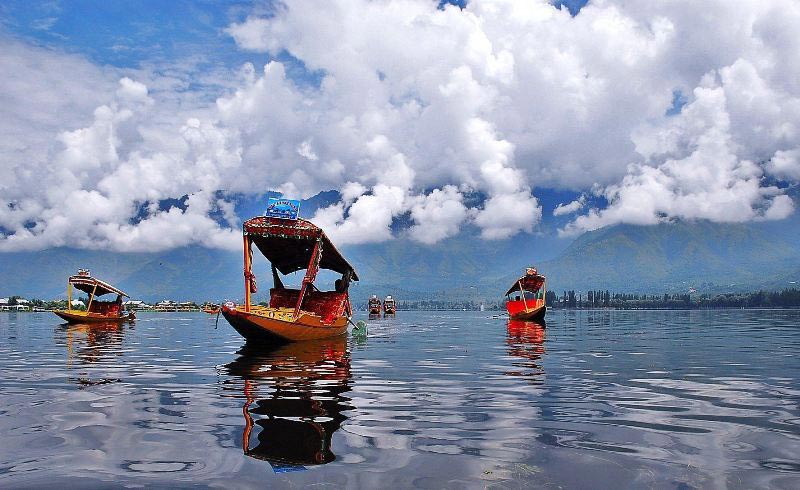 "The Kashmir problem can be solved not by conflict or oppression, but on the basis of justice and equity," he added.
"Turkey is in favor of resolving the Kashmir issue by taking into consideration the expectations of our Kashmiri brothers, through dialogue based on UN resolutions," ErdoÄŸan also said.
India and Pakistan's relationship touched new low last year and one major cause was the Aug 5 decision taken by Indian government over the Kashmir issue.
In a ground-breaking move since Independence, the Indian government on that day scrapped the Articles 370 and 35A which provided special status to Jammu and Kashmir.The government also bifurcated Jammu and Kashmir into two Union Territories, Jammu and Kashmir with an assembly and Ladakh without an assembly.
Article 35A of the Indian Constitution allowed the Jammu and Kashmir state's legislature to define "permanent residents" of the state and also provided special rights and privileges to those permanent residents.
Article 370 allowed Jammu and Kashmir to have its own constitution, flag and right to handle its own laws except on matters that impact national security.
Soon after the abrogation of the articles, Kashmir was in a lockdown and senior Kashmir leaders were put under house arrest. While the government eased the restrictions in phases, top leaders of the erstwhile political elites of the state like Omar Abdullah or Mehbooba Mufti are still under detention.