Congress Twitter page
CAA protest: Sonia Gandhi-led Opposition delegation meets President
New Delhi/IBNS: Congress president Sonia Gandhi on Tuesday led a delegation of several opposition parties to President Ram Nath Kovind over the recent violence against the Jamia Millia University students who were protesting against the new citizenship law.
Speaking to media, Sonia Gandhi said: "Anguished by the way in which police entered the campus. It is students' democratic right to protest."
"This is a serious situation and we fear it may spread further," she said.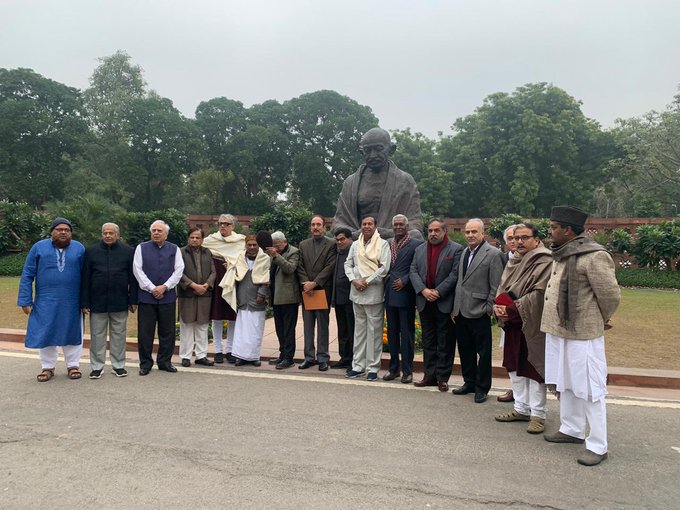 Trinamool Congress MP Derek O'Brien said the delegation asked the President to withdraw this 'diabolical, divisive act'.
Congress leader Ghulam Nabi Azad said the government formulated the new citizenship law without being concerned about the people of the nation.
"This is a divisive bill," he said.
Several parts of the country, including New Delhi, witnessed violence over the new citizenship bill passed by the government.
The police resorted to lathicharge and even lobbed tear gas shells as the protest against the new citizenship law turned violent in New Delhi's Seelampur area on Tuesday.
The fresh violence occurred just days after Delhi witnessed clashes between Jamia Millia Islamia University students and the police during a an agitation against the law on Sunday.
Meanwhile, more than 1,000 people gathered outside the DCP office in North-East Delhi's Seelampur protesting against the CAA, with the police resorting to lathi-charge and tear gas, reported UNI.