Tension over Citizenship Bill hits Bengal too, Beldandga railway complex set on fire
Kolkata/IBNS: Amid fierce agitation in the North East, the protests over the Citizenship (Amendment) Act spread to West Bengal too on Friday with a section of people turning violent against it in different corners of the state and even set on fire a railway complex in Muslim-dominated Mushirdabad besides halting train services at various stations on Friday.
In Murshidabad district of West Bengal, a railway station complex was set on fire in the evening by thousands of people protesting against the Citizenship (Amendment) Act.
In Beldandga railway station complex, the protesters thrashed police personnel when he tried to stop them from setting the complex on fire.
BJP Bengal leader Sayantan Basu alleged his convey was attacked at Bhupatinagar in Purba Medinipur district over Citizenship law protest. He claimed the attackers were TMC men and shared a video of some young men attacking his car.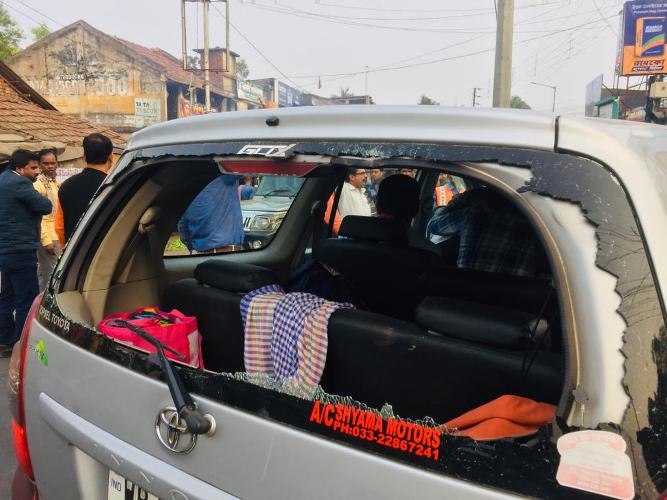 Besides, Mushirdabad violence, some protesters blocked tracks and vandalised the complex at the Uluberia railway station in Howrah district.
Train services in Howrah-Kharagpur section in South Eastern railway have been disrupted due to public agitation staged at Uluberia on non-railway issue.
Nearly 200 to 250 people obstructed UP & DN line at Uluberia from 15.22 hrs. today, a SER spokesperson said.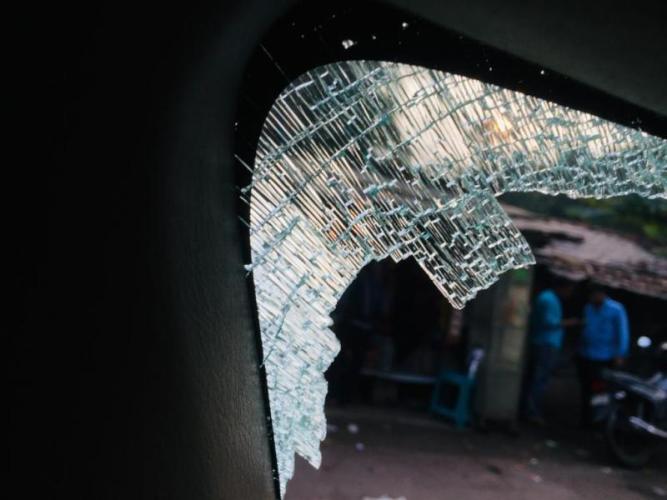 This apart, 11 EMU local and Passenger trains were detained and controlled at various stations in the section.
Demonstration against the act was also held in Kolkata.
Several demonstrators blocked National Highway 6 to protest against the bill.
Mamata Banerjee announces mega rally:
West Bengal Chief Minister and Trinamool Congress (TMC) supremo Mamata Banerjee has announced a mega rally to be held on Monday against the new controversial Citizenship Act.

The rally will begin near the statue of Dr. BR Ambedkar and will end at Jorasanko.
The TMC chief will be present in the rally.
As per the new Citizenship Act, all non-Hindu refugees who came to India from Bangladesh, Pakistan ans Afghanistan before 2015 will be granted citizenship of the country.
The TMC along with several key opposition parties are against the Citizenship (Amendment) Bill, 2019, which is now a law, right from day one as they say the Act is a violation of right to equality guaranteed by Article 14 of the Constitution.
Mamata was the first among the Chief Ministers who said they won't allow the Act to be implemented in their respective states.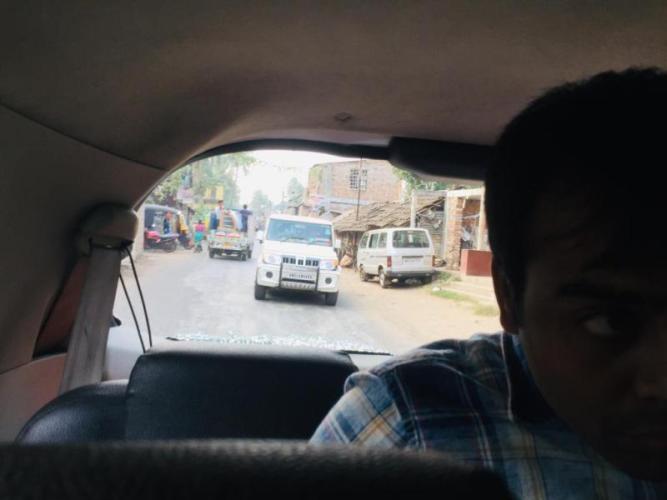 Meanwhile, TMC MP Mahua Moitra on Friday moved the Supreme Court challenging the Act. However, Chief Justice of India (CJI) Sharad Arvind Bobde refused Moitra's plea of urgent hearing.
While political parties are set to challenge the law, eminent legal experts like Harish Salve, hailed as one of India's legal eagles, has stated that the Citizenship Amendment Bill is not anti-Muslim and it does not violate the Articles 14, 15 and 21 of Indian Constitution.
Salve told media that the aim of the narrowly-tailored aw is to provide persecuted minorities in three neighbouring countries a special status in the naturalisation process and "it does not mean in any way that other communities or people will not be naturalised at all." He said for other communities the rules of general asylum process will be applied.