Wikimedia Commons
Rapper Hard Kaur's Twitter account suspended after she posts videos supporting Khalistan movement
New Delhi, Aug 14 (IBNS): Rapper Hard Kaur's Twitter account has been suspended after she posted videos supporting Khalistan movement.
She reportedly abused PM Narendra Modi in a video.
A video, where she could be seen with pro-Khalistan movements supporters, could still be seen on Instagram.
In the video, she could be heard saying: "Khalistan Zindabad."
"We want freedom," she said.
Kaur was booked for sedition for apparently posting objectionable statements against Uttar Pradesh Chief Minister Yogi Adityanath and RSS chief Mohan Bhagwat, both of whom are associated with Bharatiya Janta Party (BJP), reported Firstpost.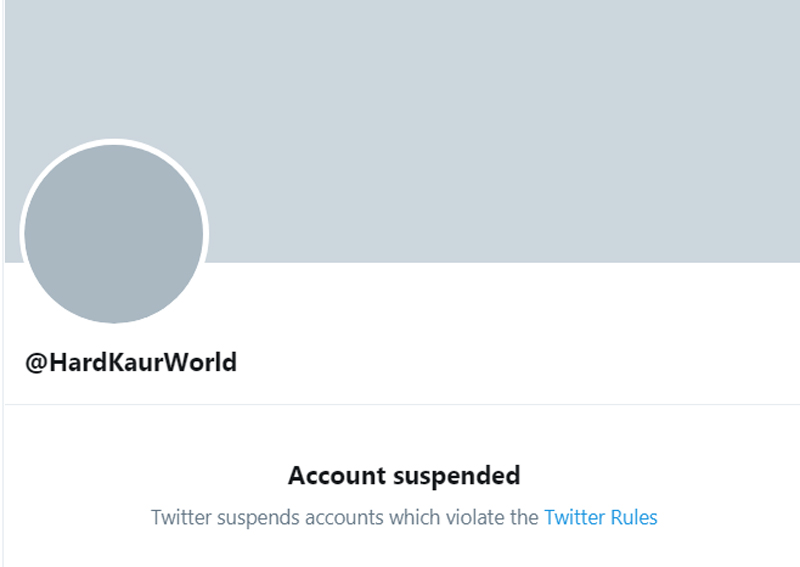 The rapper has posted several pro-Khalistan videos on social media in recent times.
The Centre recently banned the organisation called Sikhs For Justice (SFJ) being run by some fringe Sikh groups operating from the US, Britain and Canada.
The SFJ pushes for Sikh Referendum 2020 as part of its separatist agenda.
Who is Hard Kaur:
Taran Kaur Dhillon, known by the stage name Hard Kaur, is an Indian rapper and hip hop singer.
She has sung several Bollywood songs.
She is best remembered for singing songs like 'Move Your Body' and 'Talli'.