AITC Twitter page
In her veiled message on Eid, Mamata Banerjee warns BJP
Kolkata, June 5 (IBNS): After losing a large chunk of Lok Sabha seats to the saffron party in the recent general elections and amid a face-off over the chanting of Jai Shree Ram in West Bengal, state Chief Minister Mamata Banerjee on Wednesday launched a veiled attack on the Bharatiya Janata Party (BJP) and said those who will clash with her will be destroyed.
"Those who will clash with us will be destroyed," Mamata Banerjee said as she participated in an Eid-ul-Fitr celebrations at Red Road in the heart of the city.
The BJP and the TMC are engaged in a bitter war-of-words for last few months.
BJP won 18 seats in the Lok Sabha Polls in West Bengal while the Trinamool Congress managed to keep 22 in their belt.
This is a sharp dip from TMC's 2014 tally of 34 seats.
Mamata Banerjee and Jai Shree Ram:
West Bengal chief minister and Trinamool Congress supremo Mamata Banerjee on Sunday published a statement on social media saying she had no problems with any political slogan, but she could not support the way in which the BJP was using the religious slogan "Jai Shree Ram" by way of mixing religion with politics.
Videos of the CM getting rattled by BJP supporters chanting "Jai Shri Ram" at her convoy had gone viral over the past several days.
"From Ram Mohan Roy to Vidyasagar to other great social reformers, Bengal has been a seat of harmony, progress and forward thinking. But now, the misconceived strategy of BJP is targeting Bengal in a very negative manner. I have no problem, regarding any particular slogan of political parties in their rallies, and for their party purpose. Every political party has their own slogan. My party has Jai Hind, Vande Mataram. The Left has Inquilab Zindabad. Others have different slogans. We respect each other," Mamata wrote on Facebook.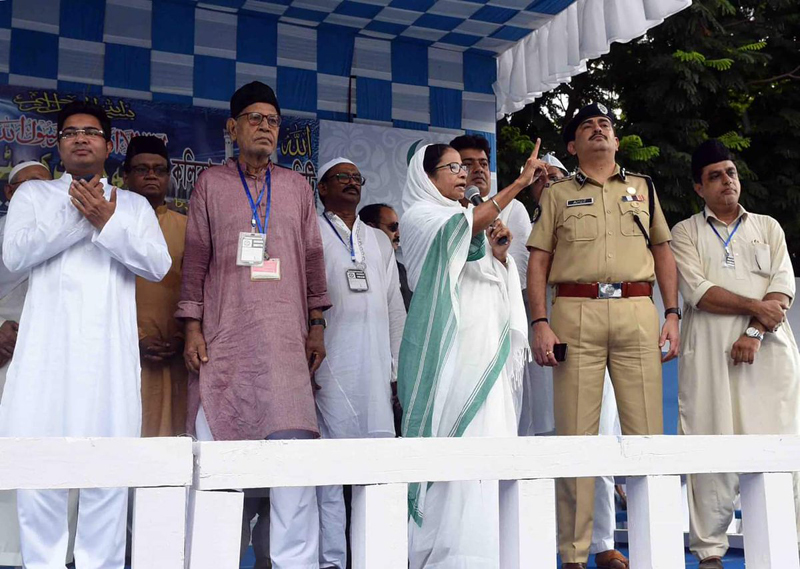 "Jai Sia Ram, Jai Ram ji ki, Ram naam Satya hai etc have religious and social connotations. We respect these sentiments. But BJP is using religious slogan Jai Sri Ram as their party slogan in a misconceived manner by way of mixing religion with politics. We do not respect this forcible enforcement of political slogans on others in the name of so called RSS which Bengal never accepted. This is a deliberate attempt to sell hatred ideology through vandalism and violence which we must oppose together," she said.
"One can fool some people sometimes, but cannot fool all the people all the time."
"This is high time that proper action is taken to restrain political workers not to indulge in activities of creating unrest, chaos, violence and disruption of normal life by taking recourse to misplaced ideologies in the so called name of religion to create divide among the people. If all other political parties start resorting to these sort of divisive and disruptive activities, then the entire environment would become highly vitiated and counterproductive," she said.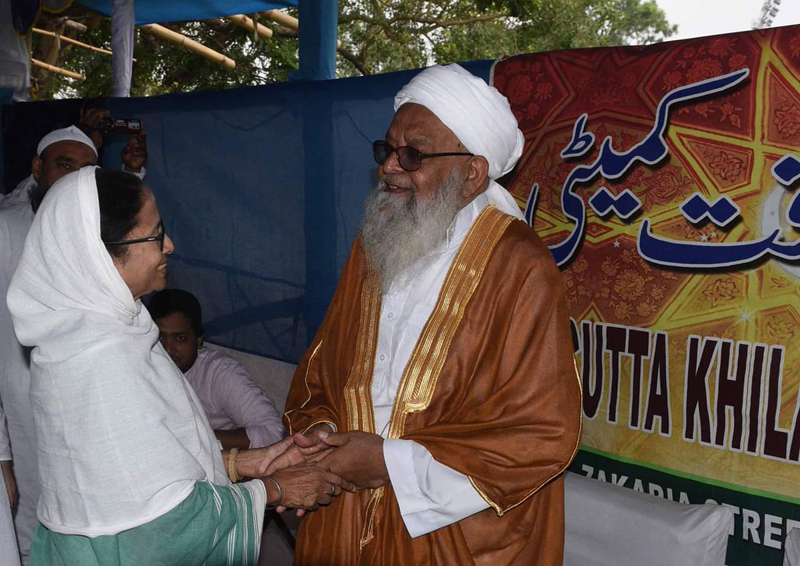 "We have to and would oppose such moves of BJP very strongly in order to keep secular character of the country as enshrined in our constitution," Mamata added.