Four Manipuri militants nabbed near Assam-Manipur border
Guwahati, May 1 (IBNS): Security forces apprehended four Manipuri militants in Assam's Cachar district alongside the Assam-Manipur border on Wednesday.
According to the reports, based on intelligence input, the Assam Rifles and Cachar district police jointly launched an operation at Naamdailong area under Jirighat police station along Manipur border and apprehended four militants of Manipur based militant group Zeliangrong United Front (ZUF).
Security personnel recovered 21 rounds live ammunition including 10 rounds of AK-47, 5 rounds of 9 mm pistol and 6 rounds of M-16 rifle, five mobile phone handsets, eight SIM cards, some cash, PAN cards, demanding letters in possession from them.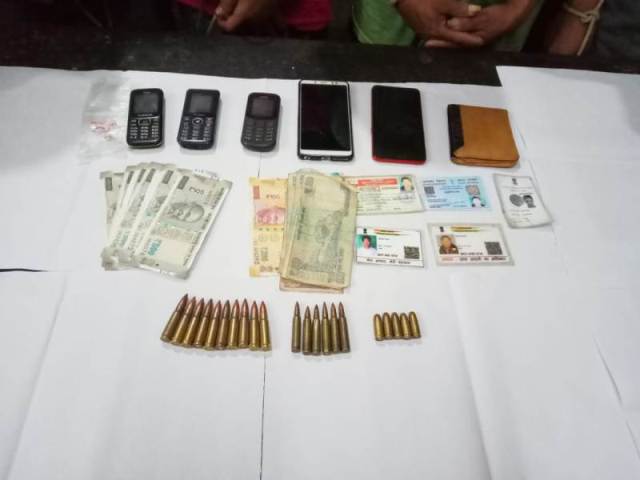 The apprehended militants were identified
as Ohed Kamei, Namreihing, Goijulung and Ilang Pamei.
Security forces have apprehended the militants while they came into Assam for collecting demand money.
(By Hemanta Kumar Nath, Guwahati)