Situation in Bengal is currently like what prevailed in Bihar 10 years ago: EC special observer Ajay Nayak
Kolkata, Apr 20 (IBNS): Describing the law and order condition of West Bengal, EC special observer Ajay V Nayak on Saturday said situation in Bengal is like what Bihar used to be 10 years ago and hence more central forces are deployed in the booths in the state during Lok Sabha polls this time.
In the third phase of polling, Nayek said 324 companies of central forces will be deployed in the state.
"There will be central forces in more than 90% of the booths," he was quoted as saying by The Times of India.
"We want to ensure a free and fair poll where people can go to the booths and exercise their franchise without any fear," he said.
Balurghat, Malda North, Malda South, Jangipur and Murshidabad will vote in the third phase of Lok Sabha polls on Apr 23.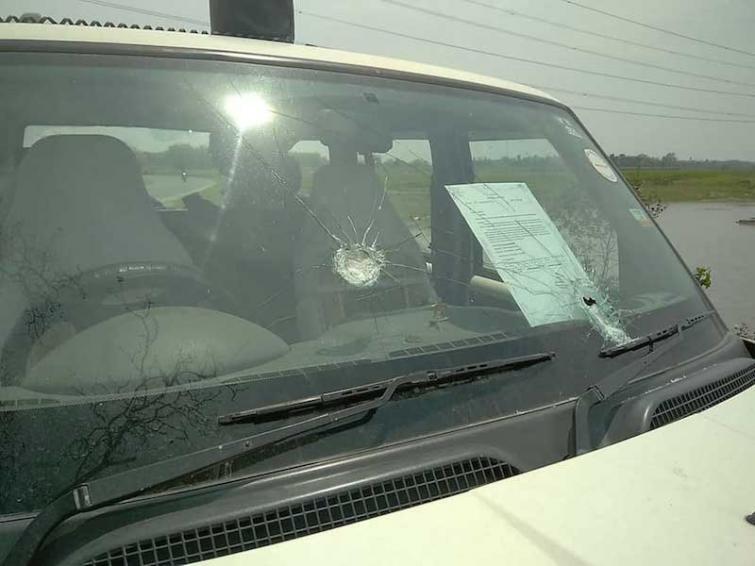 Reports of violence came from several places in Trinamool Congress-ruled West Bengal on the second phase of voting for the Lok Sabha elections.
While CPM candidate Md. Salim's car was attacked with stones when he was on his way to cast his vote at Patagora of Raigunj constituency, violence erupted near a booth in Girpar under the same constituency.
Polling was held on Thursday.
Raiganj: Hindu voters blocked from voting
As per a Times Now report, Hindu voters at a village in Raiganj alleged that while some were stopped from proceeding towards the polling booth, others claimed that bogus votes in their names had already been cast when they reached the polling station in the morning.
As per details available with Times Now and eyewitness accounts, voters belonging to the Hindu religion were stopped from casting their votes by some Muslim men and their voter identity cards were also taken away.
The village was reportedly dominated by Muslims.
The voters later told Times Now that they had not been allowed to cast their votes because of the profiling.