Supreme Court warns against equating Female Genital Mutilation with circumcision, Dawoodi Bohra community justifies practice
New Delhi, Aug 2 (IBNS): The Supreme Court of India has warned against equating male circumcision with female genital mutilation (FGM), after senior counsel Abhishek Manu Singhvi told a bench of Chief Justice Dipak Misra and Justices AM Khanwilkar and DY Chandrachud that while the Dawoodi Bohra community, which practices it, condemns the same, they see it as female circumcision.
In his defence, Sangvi, a Congress lawmaker and lawyer, said that such practices are undertaken by many women in Western countries to heighten sexual pleasure, and added that people are mixing FGM with female circumcision.
"Male and female circumcision have the same health benefits," Singhvi told the bench hearing a petition to declare FGM as illegal.
In a rhetoric, he said, "But female circumcision, which is an even less invasive procedure than male circumcision, is being equated with 'female genital mutilation'? It is like comparing chalk and cheese."
Discarding his argument, Chief Justice of India, Dipak Misra, said that mutilation was just another adjective used to justify the horrendous act, while Justice Chandrachud said: "It does not require a major chunk of imagination to see that a child who is undressed and subjected to this procedure would relent. Someone must hold the child down?"
FGM is deemed illegal and a criminal activity in many advanced countries.
Speaking about the same, Attorney General of India KK Venugopal told the court that the practice "violates the preconditions of public order, morality and health imposed under Articles 25 and 26 and the right to bodily integrity".
The community, through Singhvi, placed their argument, citing the practice as religious in nature.
"It is an essential aspect of Islam and cannot be subjected to judicial scrutiny. Quoting from religious texts, he demonstrated that this practice has been followed for centuries," the counsel told the court.
However, the apex court, unconvinced, said that it cannot make the practice constitutional as it is "solely used to make a woman more appealing to her husband".

According to World Health Organisation WHO , women and girls living with FGM have experienced a harmful practice.
Experience of FGM increases the short and long term health risks to women and girls and is unacceptable from a human rights and health perspective, it says.
While in general there is an increased risk of adverse health outcomes with increased severity of FGM, WHO is opposed to all forms of FGM and is emphatically against the practice being carried out by health care providers (medicalization).
FGM is often motivated by beliefs in societies about what is considered acceptable sexual behaviour. It aims to ensure premarital virginity and marital fidelity. FGM is in many communities believed to reduce a woman's libido and therefore believed to help her resist extramarital sexual acts.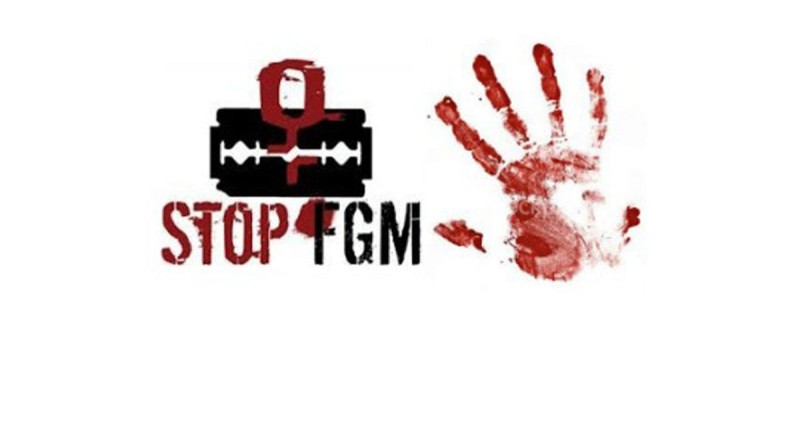 Key Facts
Female genital mutilation (FGM) includes procedures that intentionally alter or cause injury to the female genital organs for non-medical reasons.The procedure has no health benefits for girls and women.
Procedures can cause severe bleeding and problems urinating, and later cysts, infections, as well as complications in childbirth and increased risk of newborn deaths.
More than 200 million girls and women alive today have been cut in 30 countries in Africa, the Middle East and Asia where FGM is concentrated .
FGM is mostly carried out on young girls between infancy and age 15.
FGM is a violation of the human rights of girls and women.
Female genital mutilation (FGM) comprises all procedures that involve partial or total removal of the external female genitalia, or other injury to the female genital organs for non-medical reasons.
Procedures
Female genital mutilation is classified into 4 major types.
Type 1: Often referred to as clitoridectomy, this is the partial or total removal of the clitoris (a small, sensitive and erectile part of the female genitals), and in very rare cases, only the prepuce (the fold of skin surrounding the clitoris).
Type 2: Often referred to as excision, this is the partial or total removal of the clitoris and the labia minora (the inner folds of the vulva), with or without excision of the labia majora (the outer folds of skin of the vulva ).
Type 3: Often referred to as infibulation, this is the narrowing of the vaginal opening through the creation of a covering seal. The seal is formed by cutting and repositioning the labia minora, or labia majora, sometimes through stitching, with or without removal of the clitoris (clitoridectomy).
Type 4: This includes all other harmful procedures to the female genitalia for non-medical purposes, e.g. pricking, piercing, incising, scraping and cauterizing the genital area.