China Pakistan's CPEC to destabilise sub-continent: European Parliament Member to EFSAS
Brussels, July 16 (IBNS): The China Pakistan Economic Corridor (CPEC), an ambitious economic project floated by Beijing in accordance with its South Asian ally Islamabad, has the potential to destabilise the entire sub-continent, said Member of the European Parliament (MEP) Tomáš Zdechovský.
According to Zdechovský, Member of the Delegation for Relations with the People's Republic of China and Member of the Committee on Civil Liberties, Justice and Home Affairs, the said project "unlawfully harvests the resources of the territories, through which it passes, leaving the indigenous people in a position of severe deprivation".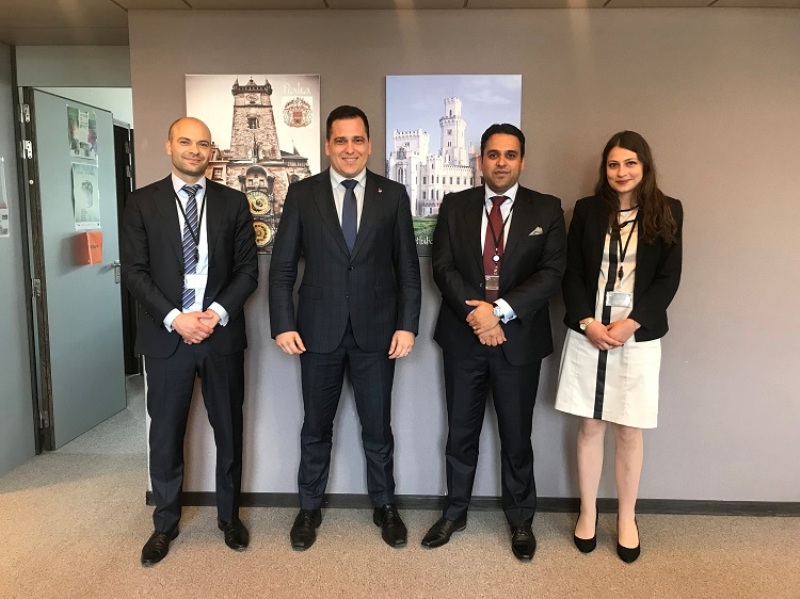 Member of the European Parliament (MEP) Tomáš Zdechovský (2nd L) says Pakistan will share a smililar fate as that of many African nations. Image: efsas.org
He was quoted as saying by Amsterdam-based European Foundation for South Asian Studies (EFSAS), a prominent think tank group, that Pakistan will suffer the same fate as many African countries, who China has turned into Chinese colonies.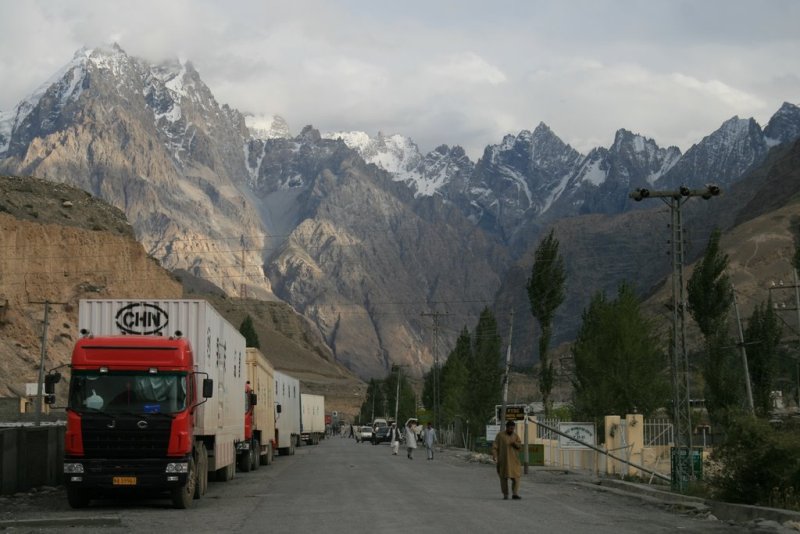 China and Pakistan already conduct trade via the Karakoram Highway. Image: Anthony Maw/Wikipedia
"...China has left many African countries in a debt-trap situation and turned them into Chinese colonies, which is very likely to happen in Pakistan as well," the MEP said at the EFSAS meeting in Brussels.
Zdechovský said that CPEC breaches International Law, as it passed through the disputed Gilgit-Baltistan, a Pakistan Administered region, which was originally a part of Jammu and Kashmir.
Image: Government of Pakistan/Wikipedia
"...CPEC is in contravention of International Law as it passes through the disputed territory of Gilgit Baltistan," he said.
Many local activists too have accused the Chinese government of colluding with Pakistan while laying the CPEC route-map. They allege that the locals of Gilgit Baltistan weren't taken into confidence before starting work in the region.
"In 2012 a treaty signed by China and Pakistan namely China Pakistan Economic Corridor (CPEC), a road across from our region Gilgit Baltistan without informing or asking us or taking on board which was totally violation of UNCIP resolutions as well as international law which is aggression against our rights," said a letter penned by activist Sher Nadir Shahi to the United Nations Human Rights Commission (UNHRC).
"Pakistan and China have no right to make roads or any work in our region without our consent. Both the countries are usurpers and trespassers, but there is no one to ask them or prevent them to do so. We seek help of UNO, EU, and international human rights organizations to come forward and support our stance and freedom struggle," the letter added.
Meanwhile, another Member of the European Parliament, Geoffrey Van Orden, reflected on terrorism plaguing the Jammu and Kashmir region.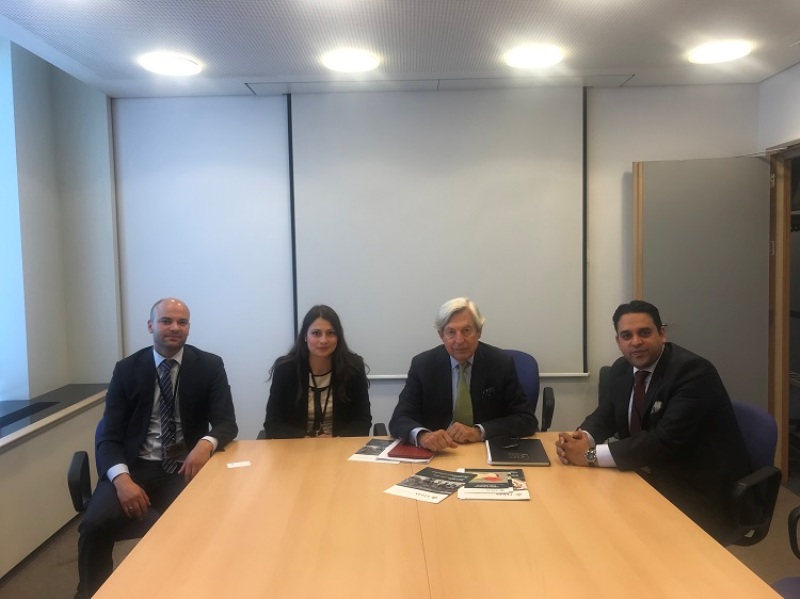 Member of the European Parliament Geoffrey Van Orden (2nd R) said maintaining security comes with using methods which can be perceived as harsh. Image: efsas.org
Van Orden, the Chair of the Delegation for Relations with India, Vice-Chair of the Special Committee on Terrorism and Member of the Subcommittee on Security and Defence, told the think tank group that "often maintaining security comes with using methods which can be perceived as harsh, yet in combatting terrorism are unfortunately necessary".
The India government in the recent past has been subjected to criticism and condemnation from several human rights activists and groups, over its usage of pellet guns to control mob violence in Jammu and Kashmir.
Speaking about conflicts, he said that the "civil population is the ultimate victim and eventually carries the heavy weight" of such ongoing events.
Van Orden also spoke about the European Union's need to change its outlook towards South Asia and update the EU's security and defence mechanism.
EFSAS quoted him as saying, "European Union's security and defence mechanisms still require scope for improvement, particularly with regard to South Asia and its subsequent positive economic and political development."

Image: efsas.org