Image: PIBinKarnataka and AIRNews/Twitter
Karnataka: President Kovind inaugurates Mahamastakabhisheka Mahotsav 2018 of Lord Bahubali
Bengaluru, Jan 7 (IBNS): President of India Ram Nath Kovind, on Wednesday, inaugurated the Mahamastakabhisheka Mahotsav 2018 of Lord Gommateshwara or Bahubali at Shravanabelgola in Karnataka.
The Mahamastakabhisheka Mahotsav, or head-anointing ceremony, of the 57-feet tall monolithic statue, is celebrated once every 12 years.
Bahubali or 'One With Strong Arms' was the son of Adinath, the first Tirthankara of Jainism.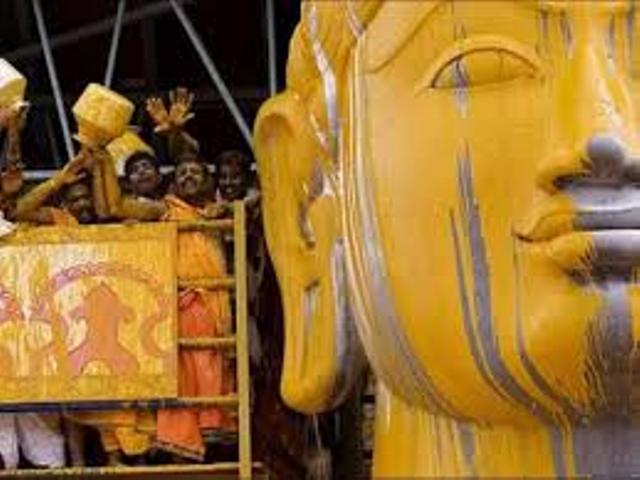 Not only Jain pilgrims, who hold this festival in high esteem, crowd here but people from around the globe arrive to watch the grand ceremony.
The Mahamastakabhisheka ceremony in 2018 is said to be 88th in series that commenced in 981 A.D, and second Mahamastakabhisheka of 21st Century, according to a government press release.
The statue is anointed with flowers, turmeric, and sandalwood powder, according to reports

Images: PIBinKarnataka and AIRNews/Twitter