Sonowal asks Assam DGP to connect all police stations with CCTNS
Guwahati, June 27 (IBNS): In a move to empower Assam Police with technological solutions and criminal intelligence to enable it to render its duties, Assam Chief Minister Sarbananda Sonowal on Tuesday has asked the DGP to ensure that no slackness creeps in connecting all police stations in the State with Crime and Criminal Tracking Network System (CCTNS).
It may be noted that CCTNS is a comprehensive and integrated system for augmenting the efficacy of policing through adopting the principle of e-Governance and creation of a nationwide networking infrastructure for evolution of IT-enabled-state-of-the-art tracking system around 'Investigation of crime and detection of criminals'.

In a meeting held at the conference room of chief minister's office in Janata Bhavan on Tuesday, Sonowal asked DGP Mukesh Sahay to ensure that the State Police is fully empowered with crime and criminal tracking network system for real time sharing of crime records and investigation of crime and criminal activities.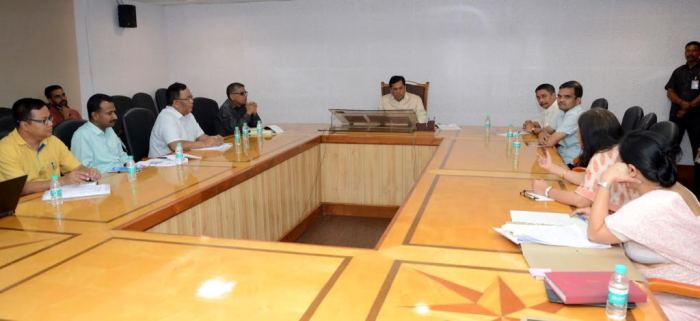 Though at present 312 police stations in the state are covered with CCTNS, Sonowal asked the Home Department to revamp the system for making the police-functioning more citizen friendly and transparent by automating the functioning of Police Stations.
The IT enabled network system besides connecting the Police Stations horizontally and vertically is also expected to improve citizen centric services, reducing manual and redundant records keeping through effective usage of Information Communication Technology (ICT).
In the meeting the Assam CM also asked DGP to introduce police helpline along the national highways in the State and make Helpline No 100 more active and responsive for the police assistance to reach out to the people in misery.
Additional Chief Secretary T.Y. Das, DGP Mukesh Sahay, Principal Secretary to Chief Minister Sanjay Lohiya, Principal Secretary to Home and Political LS Changsan, Principal Secretary to Home and Political Hemanta Narzary and several other senior officers were present at the meeting.
(Reporting by Hemanta Kumar Nath)