China Education
Unsplash
Amid Covid19 uncertainty, international students in China stare at a bleak future
As the world stands facing the threat of yet another COVID-19 variant, termed "Omicron", which the WHO has announced as a matter of concern1, the future of international students studying in China continues to be in question with no concrete answer in sight.
Ever since the world was brought to its knees by the COVID-19 pandemic in March, 2020, one feels as if they're looking at their future through an opaque screen, with glaring uncertainty staring back at them.
And while people from all walks of life have had their lives brought to a standstill and turned upside down, one population that remains particularly affected to this date is that of international students enrolled in Chinese universities.
With the production of a multitude of vaccines against the virus, governments have undertaken the inoculation of their people; and coupled with all necessary precautions possible, people have resumed living their normal lives to the best of their ability.
Over time, the world has slowly but steadily adapted to the new normal.
However, while most countries have made strategic concessions in the restrictions imposed due to the epidemic, one country that has staunchly refused to make any notable relaxations is China.
As of 2018, China had 492,185 foreign students studying in the country from over 196 countries , and ranked third for having the largest body of international students in a country.
China's initiative to secure foreign students was undertaken to further solidify the country's "soft power", and to increase its international influence.
China has taken the route of bilateral agreements, including student exchange programmes which work as a key instrument to improve its global image and inspire international cooperation.
With Xi Jinping kickstarting work on his brainchild, the Belt and Road Initiative (an infrastructure development project which is aimed at creating connection and cooperation amongst countries across the continents of Asia, Africa and Europe) in 2013, China has offered 10,000 scholarships under the Silk Road Scholarship Program every year to students belonging to countries that are part of the BRI.
Not only within South Asia, but Sino-Arab relations have also been developing steadily over the past decade , as China continues to court students from the region as a means to boosting its positive image, both within the region and on the international platform at large.
However, with the COVID-19 pandemic, a travel ban was put in place in the country against foreign nationals entering China on 28th March, 2020.
Ever since, China has effectively kept its substantial number of international students locked out. China's zero-tolerance policy, while aiding in the control of the rate of infection, has subsequently resulted in the disruption of the positive cultural exchange taking place.
The step of promoting China as a global leader in the sphere of education, which initially proved to be a strong contender in presenting a positive image of the country to the world, is currently damaging the country's international image further as international students continue to feel victimized and abandoned by the state.
While Chinese institutions have attempted to keep things running with online classes, international students have had to deal with a multitude of logistical and financial problems in the face of the temporary solution offered.
Ranging from trouble in affording internet services, to poor network connectivity and the time differences, international students have had to take on one obstacle after the other.
For a few programs such as those of medicine, classes have been suspended altogether since practical teaching is a necessity. Matters became even worse when halfway through 2020, students availing the scholarships from the China Scholarship Council (CSC) were told that they would not be benefiting from the scholarships till they were back in the country.
Over the last year and a half, the sentiments of international students have steadily been turning anti-China, as they perceived that the country paid no heed to their problems.
China has been strategically opening travel for certain nationalities, while gatekeeping the rest.
In July 2020, through a mutual agreement between the two states, China allowed South Korean nationals to return to Chinese universities; foreign students at Sino-US joint venture universities in China were also indicated to prepare for their return, but the rest of the international student population is resolutely being kept out from the country.
International students have continued to feel targeted and victimised as travel for business and personal reasons were opened this year, while no attempts were made to mitigate their issues.
These students have now better organised themselves to put across their grievances in a more impactful manner; the China International Students Union was created with the campaign of "takeusbacktoChina", to advocate for the rights of international students in China through official channels.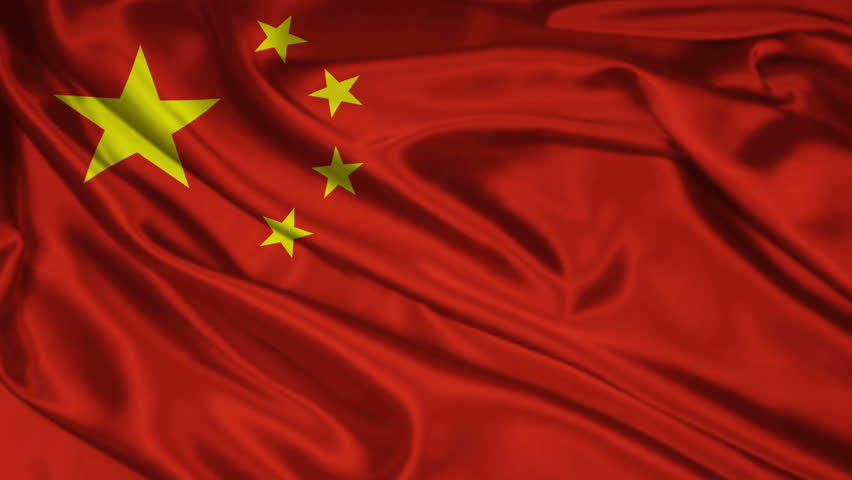 Students also started to give a public voice to the problems they were facing, actively taking to social media sites such as Twitter and Facebook, and also talking to news outlets from a wide range of countries.
This year also saw Shanghai losing one-third of its international students, as the People's Republic of China failed to give a satisfactory solution to the problem of the stranded students, with the same official line being repeated on multiple occasions that
The excluded student population, however, continues to hold the government accountable for the precarious situation they've found themselves in. It has been nearly two years since the clampdown on travel, and the resentment, anxiety and stress in foreign students continue to rise steadily as their plight goes unresolved.
"If China really attaches as much importance to its international students as they claim they do, they should call us back and help us resume our lives and studies normally. It's been one and a half year now; any further delay is just unreasonable and unfair. Treat international students like humans, and let us be," stated a student in the CISU's demand for the addressal of student grievances.
The same international students who at the beginning of the pandemic raised funds to support China in its struggle against the virus, have now been forced to bring the country under fire, owing to the neglectful treatment meted out to them. Reports from reputed sources have previously indicated that the country's travel ban will remain in place for at least half of 20228 .
The future of foreign students in China continues to look bleak and shrouded in uncertainty as mathematicians at Peking University warned the country of the possibility of a "colossal outbreak" with 630,000 Covid-19 cases per day if the travel ban is to be lifted.
The longer the Chinese government keeps its foreign students locked out, the more severely it runs the risk of furthering the damage being done to its image on the global stage by one of its strongest former agents of positive image growth.