Covid-19: Updates from across the world
The Novel Coronavirus or Covid-19, which was originated in China's Wuhan in late December, has still kept the world on an edge. With each passing day, the pandemic virus is infecting more number of people. As the contagion has kept the world on its feet, India Blooms brings you the latest updates from across the world
LIVE
Updates

Meghalaya: Two BSF trooper test positive 
28 Jun 2020, 12:25 pm
Two more Border Security Force troopers tested positive for novel coronavirus in Meghalaya on Sunday, taking the total tally as of now to 50 in the State.
Within a span of two days, three BSF troopers have tested positive, and the first case was detected on Saturday.
Health and Family Welfare Minister, Alexander Laloo Hek said of the two infected troopers, one had returned to the State from Haryana on June 26, while another is a driver, who was engaged in transporting the troopers from Assam to BSF Meghalaya Frontier Headquarters here.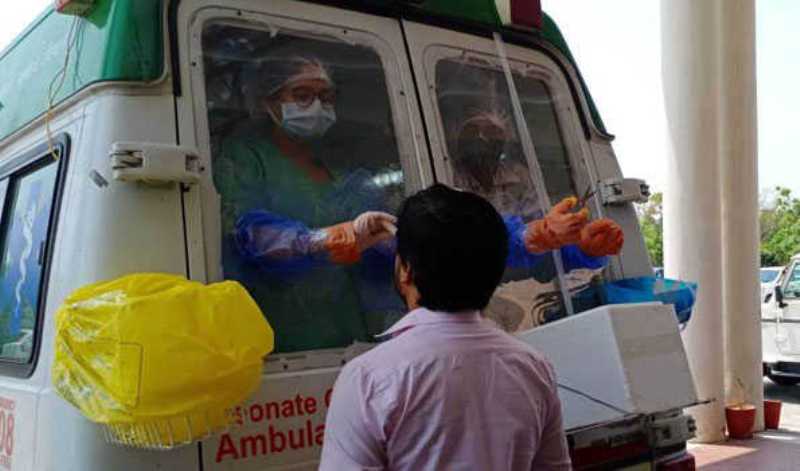 "Both the troopers are asymptomatic and are now admitted at the isolation ward of the composite BSF hospital," he said, adding that the BSF is tracing the contact of the troopers.
With these two fresh positive cases, Meghalaya now has 7 active and 42 recoveries while person has died from the infection.
Bangladesh records over 3,800 new COVID-19 cases, 43 more deaths
28 Jun 2020, 11:20 am
With over 3,800 new cases being reported, Bangladesh's COVID-19 cases rose to nearly 138,000 on Sunday and deaths from the virus increased to 1,738.
Senior Health Ministry official Nasima Sultana said in a briefing Sunday afternoon that "3,809 new COVID-19 positive cases and 43 deaths were reported in the last 24 hours across Bangladesh."
"The number of confirmed infections in the country totaled 137,787 while fatalities stood at 1,738," she said.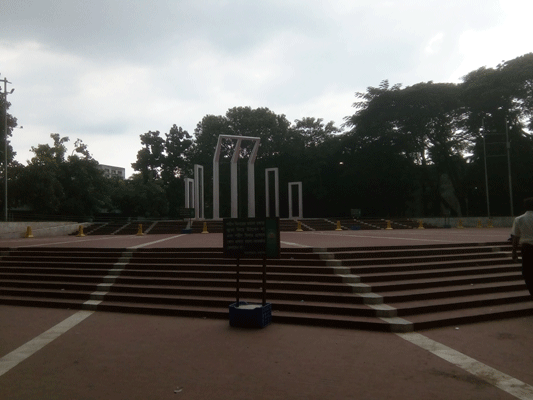 According to the official, 18,099 samples were tested in the last 24 hours in labs across the country.
She said the total number of recovered patients in the country stands at 55,727 with 1,409 new recoveries.
Haryana: 94 fresh COVID-19 cases registered
28 Jun 2020, 11:15 am
Haryana registered 94 fresh COVID-19 cases on Sunday, taking the infection tally to 13,507 in the state.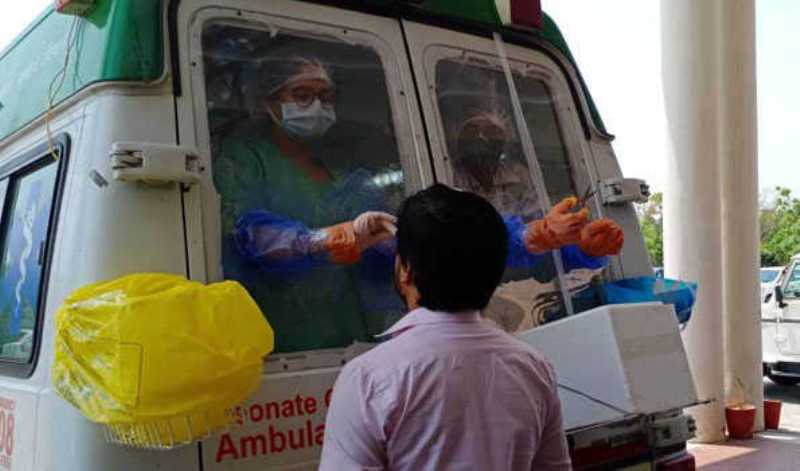 According to an official health bulletin, 54 fresh cases have been reported from Gurugram district, nine from Charkhi Dadri, seven from Kaithal, five each from Palwal, Jhajjar, Panipat and Nuh, two from Yamunanagar and one new case each from Kurukshetra and Rewari districts.
India allows use of dexamethasone for COVID-19 treatment
27 Jun 2020, 09:32 am
The Indian government on Saturday allowed the use of steroid drug dexamethasone for COVID-19 patients.
"Keeping pace with evolving knowledge about COVID-19, especially in terms of effective drugs, the Union Ministry of Health & Family Welfare has today released an updated clinical management protocol for managing COVID-19 cases," read a statement issued by the Indian government.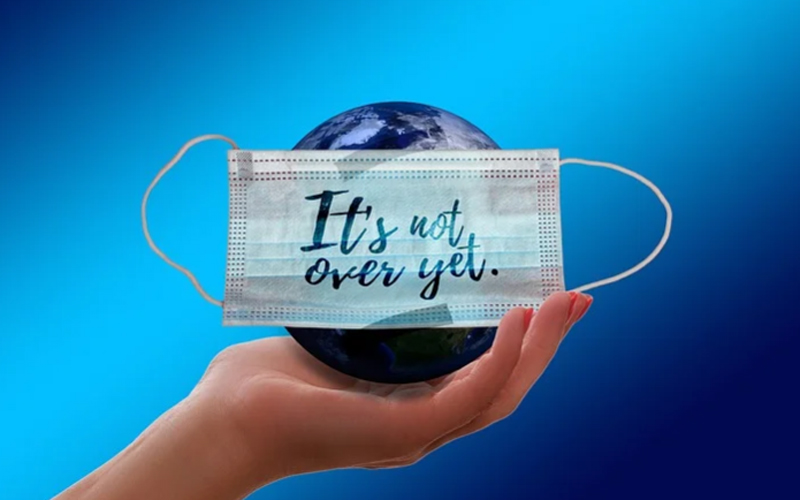 The updated protocol includes the advice to use Dexamethasone as an alternative choice to Methylprednisolone for managing moderate to severe cases of COVID-19.
The change has been made after considering the latest available evidence and expert consultation.
Dexamethasone is a corticosteroid drug used in a wide range of conditions for its anti-inflammatory and immunosuppressant effects.
"The drug has been tested in hospitalized patients with COVID-19 in the RECOVERY clinical trial and was found to have benefits for critically ill patients and has been shown to reduce mortality by about one third for patients on ventilators, and by about one fifth for patients being maintained on oxygen therapy. The drug is also a part of the National List of Essential Medicines (NLEM) and is widely available," read the statement.
Covid 19 claims one more life in Odisha
27 Jun 2020, 09:15 am
Coronavirus claimed one more life in Odisha taking the total toll to 18 while Covid positive cases rose to 6350 in the state with 170 fresh cases from as many as 14 districts.
Health and family Welfare department sources said a 68-year old male Covid positive from Ganjam district succumbed to the virus. He was also suffering from the co-morbid conditions of Hypertension and Diabetes.
Arvind Kejriwal details 'five weapons' to combat Covid-19
27 Jun 2020, 08:20 am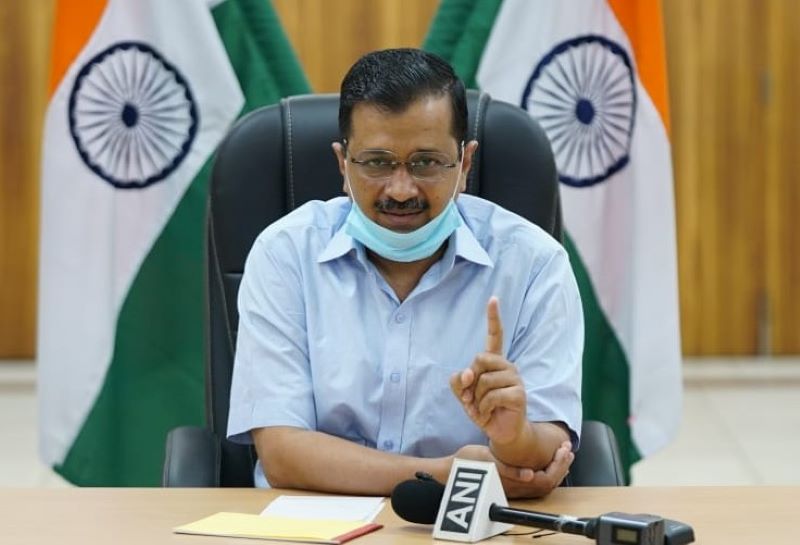 Amid the massive spike in Novel Coronavirus cases in the national capital, Delhi Chief Minister Arvind Kejriwal on Saturday detailed five ways to tackle the contagion.
Kejriwal told the media, "The Delhi people are fighting a tough battle against Coronavirus. We have five weapons in this fight.
"The five weapons are the increase in hospital beds, ramping up of testing and increase in isolation (of patients), arrangement of oximeter and oxygen concentrator, treatment through plasma therapy and survey and screening."
"The Delhi government is conducting a door-to-door survey and screening. We will continue with it," the CM added.
India's Covid tally crosses 5 lakh with over 18,000 fresh cases in 24 hours
27 Jun 2020, 05:15 am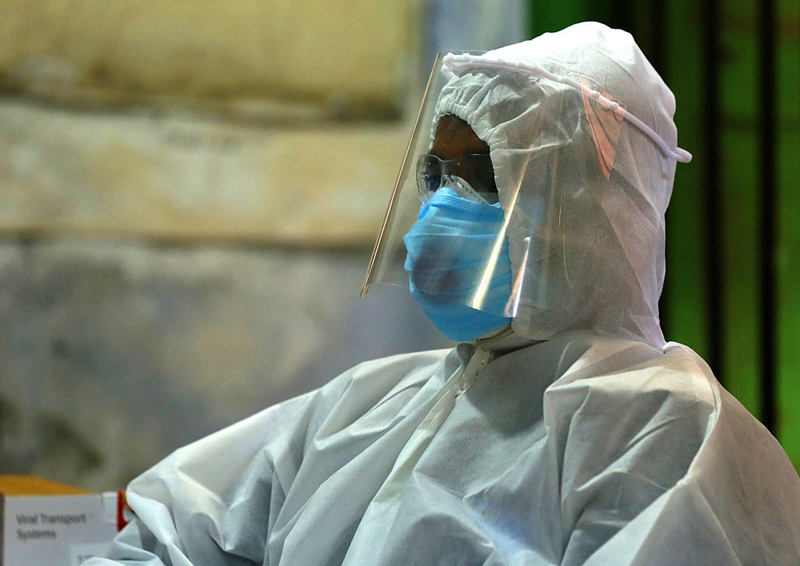 Adding 18,552 fresh Novel Coronavirus cases in the 24 hours between Friday and Saturday mornings, India took its Covid-19 tally to over five lakh.
India, which comprises 36 states and union territories, has so far reported 5,08,953 cases including 15,685 fatalities and 2,95,881 cured/discharged.
Maharashtra, the western state, still remains the most-affected part of the country with a total of 1,52,765 cases.
India keeps all international passenger flights suspended till Jul 15
26 Jun 2020, 11:59 am
The Indian government on Friday extended the suspension of all international passenger flights till Jul 15 in a bid to curb the spread of the pandemic Covid-19.
The Directorate General of Civil Aviation (DGCA) India has issued a notice stating all scheduled international passenger flights, barring the cargo and special ones, to and from India will remain suspended till 11:59 pm on Jul 15.
Complete lockdown in Guwahati for 14 days
26 Jun 2020, 08:15 am
In view of the sharp spike in Covid-19 positive cases, the Assam government has imposed a complete lockdown for 14 days from Jun 29 (Jun 28 midnight) to Jul 12 in Guwahati.
India adds over 17,000 fresh Covid cases, toll crosses 15,000
26 Jun 2020, 05:29 am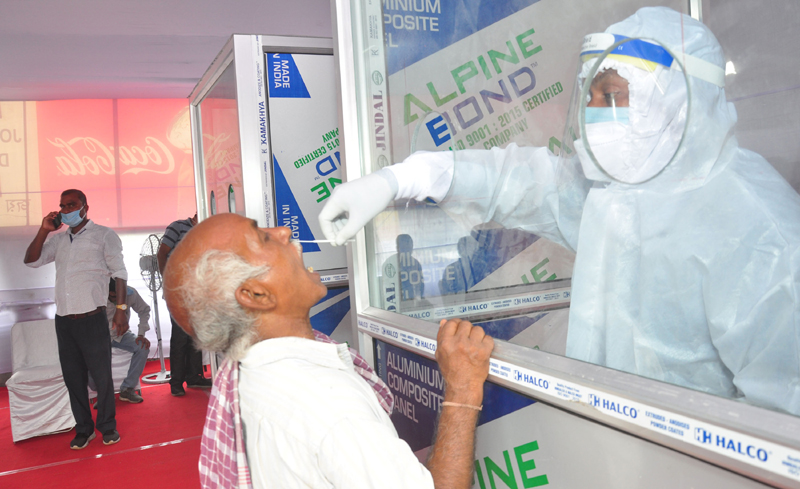 India added 17,296 fresh Covid-19 cases in 24 hours between Thursday and Friday mornings taking the overall tally to 4,90,401.
With the reporting of 407 deaths in the last one day, the Covid toll now stands at 15,301.
However, India's recovery rate is something which provides a ray of hope to 1.3 billion people of 36 states and union territories.
While 2,85,637 Covid patients have recovered, 1,89,463 people are still suffering from the respiratory disease which is yet to have a vaccine or a cure.
Russia's tally mounts to 6,13,994
25 Jun 2020, 08:27 am
Russia registered 7,113 more COVID-19 cases during the past 24 hours taking its overall tally to 613,994, announced country's coronavirus response center on Thursday.
Sputnik quoted the response center saying that out of the new cases 885 were registered in Moscow, 467 in the Moscow Region and 319 in the Khanty-Mansi Autonomous Area.
The past 24 hours saw 92 more deaths, raising the overall death toll to 8,605 while 6,342 patients recovered taking the total number of cured people to 375,164.
Aurangabad reports 230 new cases; over 2k cured till now
25 Jun 2020, 07:06 am
As many as 230 new COVID-19 cases were detected in the district on Thursday taking its pandemic tally to a staggering 4,266, informed district administration.
Among the new patients, 124 were found in limits of the Aurangabad Municipal Corporation while the remaining 106 are from rural areas. Of the 230, 153 are males and 77 females, it added.
India sees biggest jump in Covid cases today, tally rises to 4.73 lakhs
25 Jun 2020, 07:04 am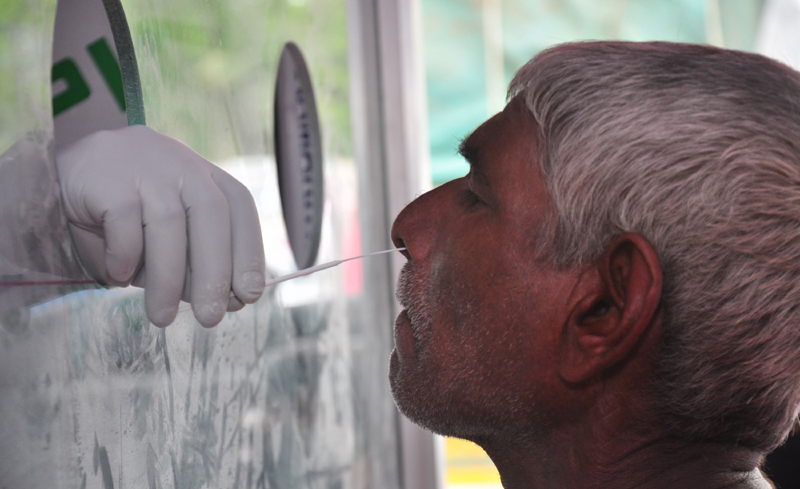 India, the country of 1.3 billion people, on Thursday registered the biggest daily spike in Novel Coronavirus cases as the total number of infections in 36 states and union territories touched 4.73 lakhs.
With the new 16,922 cases, India's Covid-19 tally is now 4,73,105.
418 Covid patients have died in the last 24 days taking the toll to 14,894.
Odisha reports 282 fresh Covid+ve cases, Tally mounts to 5752
24 Jun 2020, 12:00 pm
The Covid+ve cases in Odisha today soared to 5,752 with the detection of fresh 282 cases during the last 24 hours.
Health and family welfare department sources said, while 256 cases were reported from the quarantine centres, 26 cases were local.
Gajapati and Ganjam districts, both in south Odisha reported a maximum of 76 and 75 Covid positive cases respectively.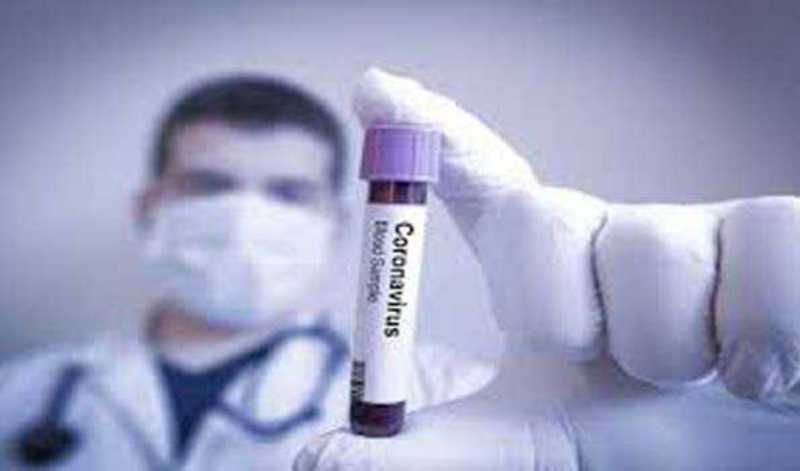 This apart, Khordha district registered 26 cases followed by Jharsuguda (23), Kandhmal (17), Sambalpur (13) and Jagatsinghpur (13).
Meanwhile, an emergency meeting held in Puri today convened by the Sri Jagannath temple administration, decided to conduct Covid test on 5,000 people who included the servitors, police personnel and sanitary workers, participated in the Rath Yatra festival on June 23 last.
Chhattisgarh records 51 fresh COVID-19 cases
24 Jun 2020, 11:22 am
As many as 51 new Coronavirus cases were detected in Chhattisgarh during last 12 hours, taking the caseload in the state to 868.
According to information received from Health department, of the fresh cases, Rajnandgaon and Kanker reported 14 each, Raipur and Durg seven each, Baloda-Bazaar five, Koriya two and Korba and Raigarh one each.
Process is underway for their admission to hospitals.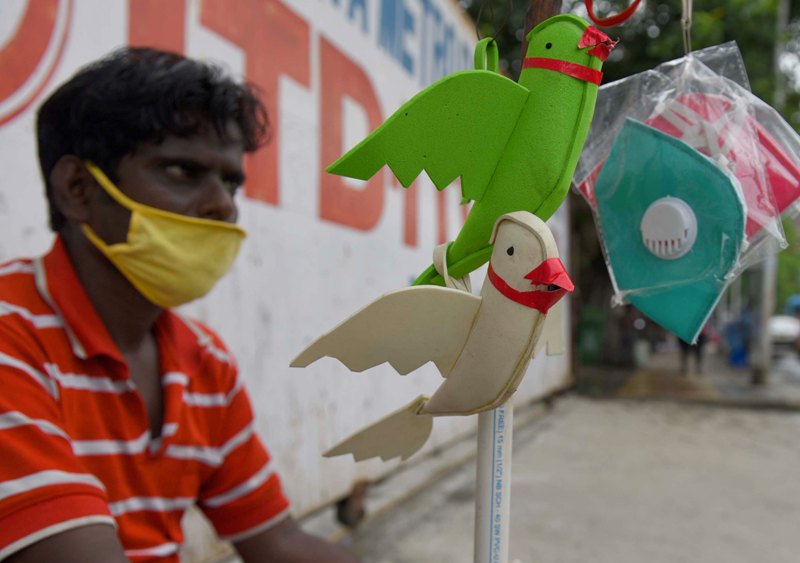 Total 133753 suspected COVID-19 patients were identified in the state till yesterday evening and their samples were sent to labs for testing. Of them 2,356 samples have tested positive so far.
As many as 817 active COVID-19 patients are undergoing treatment in various hospitals of the state whereas 1,527 patients have been discharged from hospitals after recovery.
COVID-19 has claimed 12 lives in the state so far.
Rajasthan reports 182 fresh nCoV cases, 7 deaths
24 Jun 2020, 10:48 am
Rajasthan added 182 new coronavirus cases and seven fatalities to its tally on Wednesday, taking the infection count in the state to 15,809 and death toll to 372.
Of the new cases, Dholpur recorded highest 63 cases, followed by Jaipur 53 Bahratpur 23, Kota ten, Nagaur and Sikar five each, Dausa and Jhalwar four each, Jhunjhunu three, Dungarpur, Rajsamand and Baran two each and Udaipur one.
With fresh cases, Jaipur's case tally reached 3059, Bharatpur 1399, Udaipur 664, Nagaur 696, Kota 575, Dholpur 531, Sikar 482, Dungarpur 417, Jhalwar 374, Jhunjhunu 321, Rajsamand 217, Dausa 117, Sawai Madhopur 89, Baran 64 and Bundi 12.
Indo-Tibetan Border Police takes over Covid Care Centre in South Delhi's Chhattarpur
24 Jun 2020, 10:31 am
The Indo-Tibetan Border Police (ITBP) on Wednesday took over the Covid Care Centre set up at Radha Soami Beas in South Delhi's Chhattarpur as directed by the Union Home Ministry.
The Home Ministry, had on June 23, nominated the ITBP as a nodal agency to provide doctors and team of other professionals to this Centre on request of the Delhi government.
Many teams of the ITBP, including medical and administration, visited the Radhaswami ashram today and held series of discussions with all stakeholders.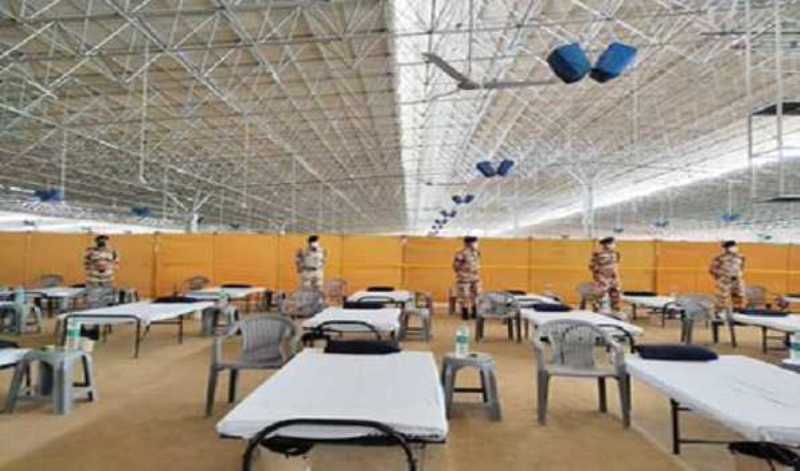 "It is expected that a 2,000-bed facility will be operational at the center from June 26. The total bed capacity may go up to 10,200. This will be the largest single Covid Care Centre in the Capital and the country", the ITBP officials said.
It is expected that more than 1,000 doctors of ITBP and other CAPFs and 2,000 more paramedical, assistant and security staff will be deployed at the facility to operate, they added.
South Delhi District Administration will provide administrative support to the Centre.
The decision to make a 10,000-bed Covid Care Centre in Delhi was taken after the spurt in the Coronavirus cases in Delhi despite several steps taken to contain this deadly disease.
In a series of review meetings with Delhi Chief Minister Arvind Kejriwal and Health Ministry officials from Delhi Government and Central Health Ministry, the Union Home Minister Amit Shah took a slew of measures to contain this disease on a war-footing.
Mr Shah also informed on Tuesday that apart from this facility, a 1,000 bed full-fledged hospital with 250 ICU beds is also been being prepared by the DRDO and Tata Trust.
It is noteworthy to mention that the premier border guarding force was the first Central Armed Police Force which was entrusted with make a first 600-bed makeshift quarantine center in Delhi at Chhawla camp on January 31 this year when the first two batches of 112 evacuees and 110 evacuees from Wuhan in China were housed in this quarantine centre on February 1 and 2.
Maharashtra:Â Thane cop succumbs to COVID-19
24 Jun 2020, 10:17 am
A cop succumbed to the COVID-19 on Wednesday while undergoing treatment at a hospital in Mumbai, informed police spokesman Tukaram Tatkar.
The victim (54) was attached to the Thane Rural Police (Traffic Wing), he said, adding that he was posted in Mira-Bhayander suburb.
Mourning the cop's demise, Additional Superintendent of Police Sanjay Patil described him as "a very humble officer".
In Thane Police Commissionerate, 387 cops, including the SRP personnel, have tested COVID-19 positive, out of which, 292 are cured while two constables have died of the contagion.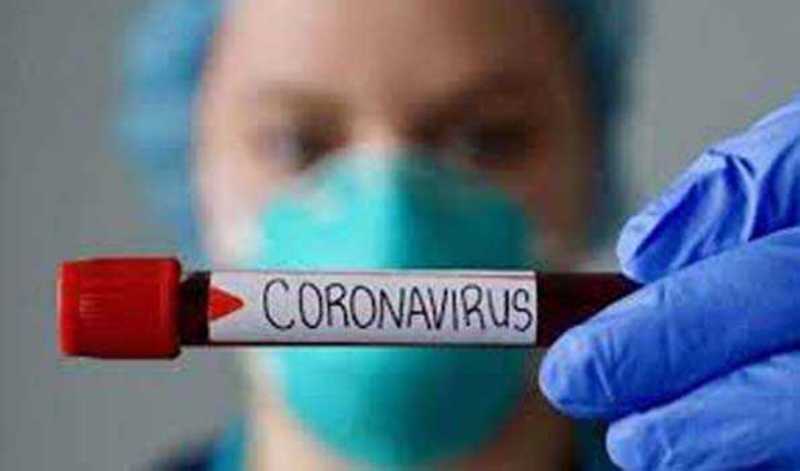 In distant Palghar district, 72 policemen have been infected, among them, 41 are cured while a constable passed away due to the disease, apprised spokesman Sachin Navadkar.
Assam reports 203 new Covid-19 cases, tally now 6,056
24 Jun 2020, 10:04 am
With 203 new positive cases for Covid-19, Assam has crossed 6,000 mark in the number of positive cases for the deadly virus.
The state has registered 203 fresh Covid-19 positive cases in the last 24 hours taking the state tally to 6,056.
Assam Health minister Dr Himanta Biswa Sarma said that, the state tally in the number of Covid-19 positive cases has gone up to 6,056 after 203 new cases were detected in the state.
He tweeted, "203 new #COVID19+ cases detected in Assam today. Total cases 6056, Recovered 3762, Active cases 2282, Deaths 09."
India sees highest single-day spike of nearly 16k cases, tally now 4.56 lakh
24 Jun 2020, 07:42 am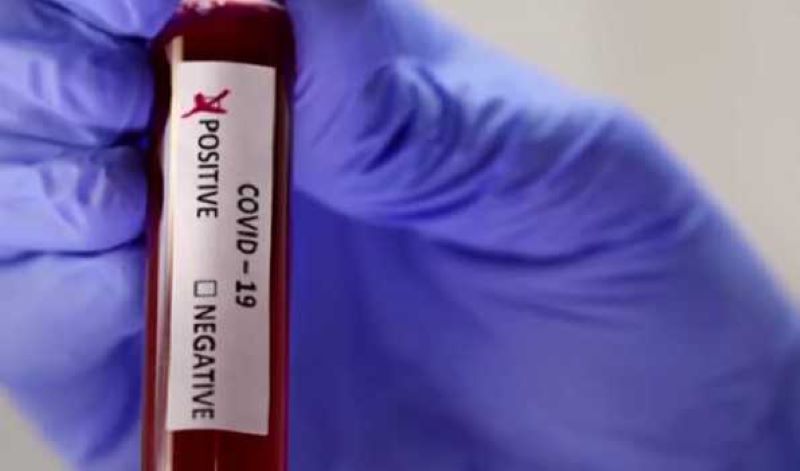 Union Health Ministry on Wednesday morning reported 465 new deaths and highest single-day spike of 15,968 new Covid-19 cases during the past 24 hours across the country, taking the number of deaths to 14,476 and total cases to 4,56,183.
The count includes 1,83,022 active cases and 2,58,685 cured/discharged/migrated patients.
The recovery rate stands at 56.70 per cent in India. About 10,500 patients have recovered in the past 24 hours.
16 new cases, tally rises to 193 in UP's Deoria
24 Jun 2020, 07:18 am
With 16 more people testing positive, the total number of patients affected by the novel coronavirus increased to 193 in this Uttar Pradesh district, official sources said on Wednesday.
According to sources here, 16 fresh cases were identified according to the reports obtained, late Tuesday night. The fresh cases include a pharmacist and a mother-daughter duo.
Out of the total 193 patients, 134 have recovered completely while the district has so far recorded four deaths. Currently, there are 55 active cases in Deoria.
France's Sanofi accelerates plans, expects production of COVID-19 vaccine in early 2021
23 Jun 2020, 11:01 am
French pharmaceutical giant Sanofi plans to start clinical trials of the COVID-19 vaccine developed in collaboration with the British drugmaker GSK in September and seeks to release the vaccine on sale in the first half of 2021, which is earlier than first anticipated, the Sanofi company announced on Tuesday.
"Sanofi expects a Phase 1/2 study [of clinical trials of the vaccine] to start in September and at the earliest, full approval by the first half of 2021. Sanofi has the capacity to manufacture up to 1 billion doses a year," the statement said.
There are currently no vaccines against the coronavirus diseases, as the drug manufacturers from all around the world joined the race to produce an effective vaccine to treat the COVID-19 virus.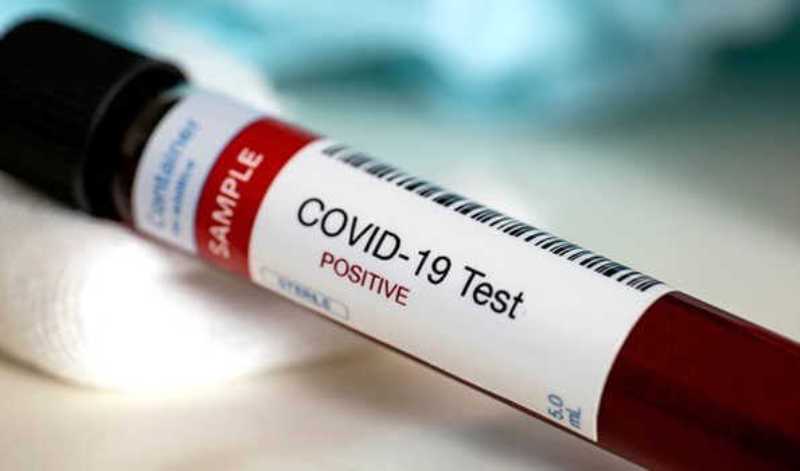 Sanofi is considered to be among the largest vaccine manufacturers around the world. It is currently working on the two vaccines against COVID-19, the second one time is developed jointly with the US venture Translate Bio Drug groups plan to conduct the first phase of clinical trials of the vaccine in the fourth quarter of 2020. If successful, the vaccine is expected to be released on the market in 2021.
Earlier this year, the company's CEO, Paul Hudson had angered the French government when he said that the United States would be the first country to receive access to the coronavirus vaccine once it is developed, given that Washington has financially supported the company's research.
Rajasthan records 199 fresh nCoV cases, count 15,431
23 Jun 2020, 10:30 am
Rajasthan reported 122 new coronavirus cases on Tuesday, taking the infection count in the state to 15,431.
Of the new cases, Jaipur recorded highest 89 cases, most of whom are returnees, Dholpur 49, Bahratpur 14, Bhilwara and Sirohi ten each, Alwar seven, Barmer six, Jhunjhunu four, Ajmer and Jhalwar three each, Kota two, Dausa one.
Besides one person from other state also tested positive here, taking number of such cases to 87.
Till now, Jodhpur accounted for 2,549 cases, followed by Bharatpur 1372 cases, Pali 977, Udaipur 558, Nagaur 598, Kota 564, Sikar 472, Ajmer 458 and Dholpur 464.
Dungarpur houses 415 cases so far, Sirohi and Jhalwar 370 each, Alwar 365, Jhunjhunu 318, Churu 273, Bhilwara 237, Jalore 233, Chittorgarh and Rajsamand 208 each, Tonk 200, Barmer and Bikaner 198 each, Dausa 111, Jaisalmer 98, Banswara 92, Sawai Madhopur 75, Karauli 70, Baran 62, Hanumangarh and Ganganagar 48 each, Pratapgarh 14 and Bundi ten.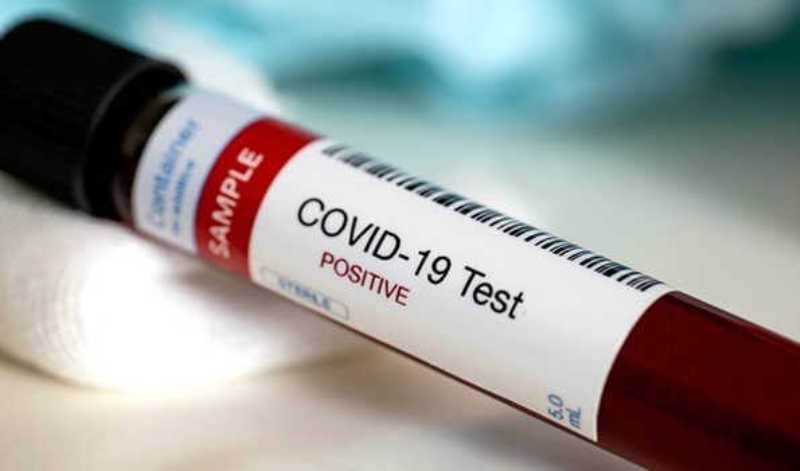 The contagion has claimed 356 lives in the state so far.
Of the 7,09,592 samples sent for testing, 6,91,507 were negative while reports of 2,654 awaited.
As many as 11,794 people have been discharged from hospital after complete recovery.
Malaysia reports 3 new COVID-19 cases
23 Jun 2020, 10:23 am
Malaysia reported three new COVID-19 cases on Tuesday, pushing the national total to 8,590, the Health Ministry said.
Health Ministry Director-General Noor Hisham Abdullah said in a statement that all the new cases are local transmissions, of which two are foreign nationals and one is Malaysian.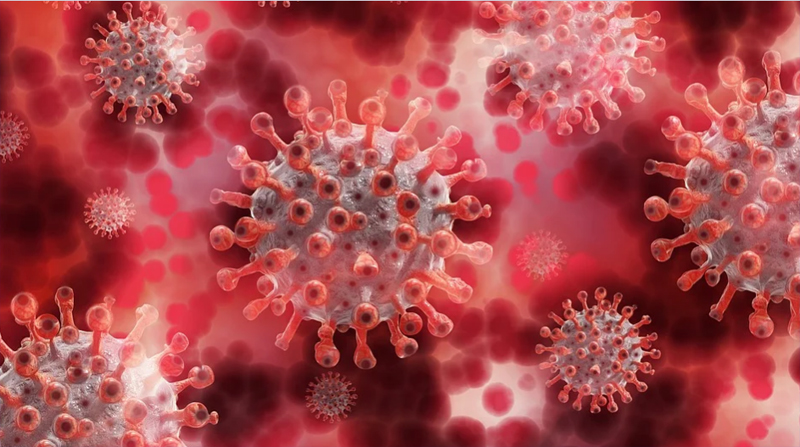 Of the 283 remaining active cases, three are being held in intensive care and none of those are in need of assisted breathing.
South Africa's confirmed COVID-19 cases surpass 100,000
23 Jun 2020, 10:21 am
The cumulative number of confirmed COVID-19 cases in South Africa has exceeded the 100,000 mark to reach 101,590, according to the latest official update released early Tuesday.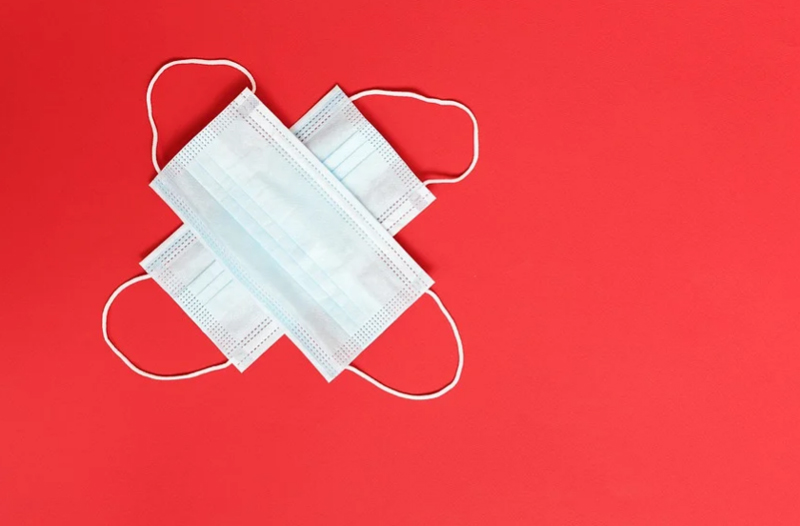 Sixty-one more deaths due to COVID-19 were added to the national death toll which now satnds at 1,991, Health Minister Zweli Mkhize said.
The mortality rate was two percent while the number of recoveries stood at 53,444, translating to a recovery rate of 52.6 percent, said Mkhize.
Nagaland COVID cases on high rise, positive cases rise to 330
23 Jun 2020, 10:12 am
Nagaland is under severe attack of COVID-19 as today's infection was on 50 persons, whose samples tested COVID positive and the total COVID infection cases rose to 330.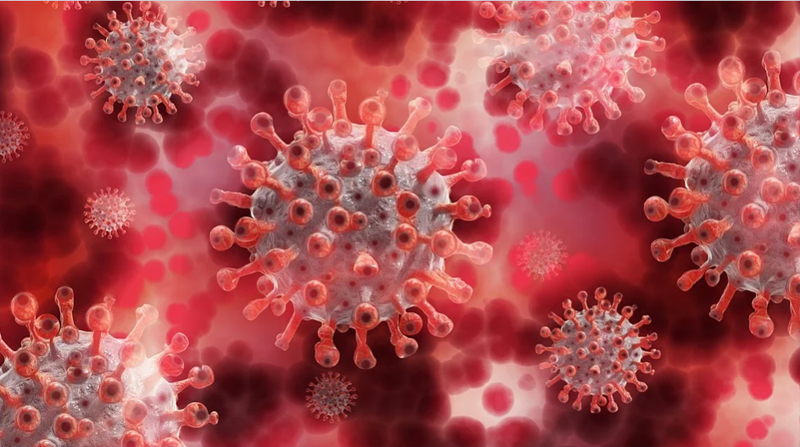 Nagaland Health and Family Welfare Minister S Pangnyu Phom in his twitter update today informed that out of 50 samples that tested positive, 24 were from Dimapur Quarantine Centre, 14 from Kohima Quarantine Centre and 12 from Peren Quarantine Centre.
This came a day after the state reported the highest daily spike of 69 cases yesterday, on June 22. Seven districts in Nagaland – Dimapur, Kohima, Peren, Phek, Mon, Zunheboto and Tuensang - have so far reported one or more cases of COVID-19.
WHO reports largest single day increase in COVID-19 cases
23 Jun 2020, 06:02 am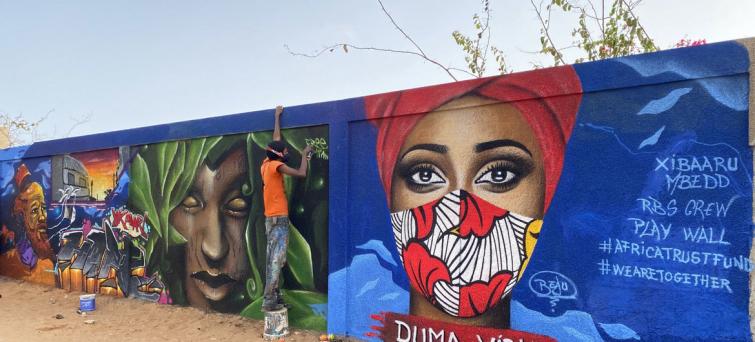 The World Health Organization (WHO) reported the largest single-day increase in coronavirus cases over the course of Sunday, registering more than 183,000 new infections in 24 hours, bringing the total to some 8.8 million cases worldwide, with more than 465,000 deaths.
Chinese mainland reports 22 new confirmed Covid-19 cases
23 Jun 2020, 06:01 am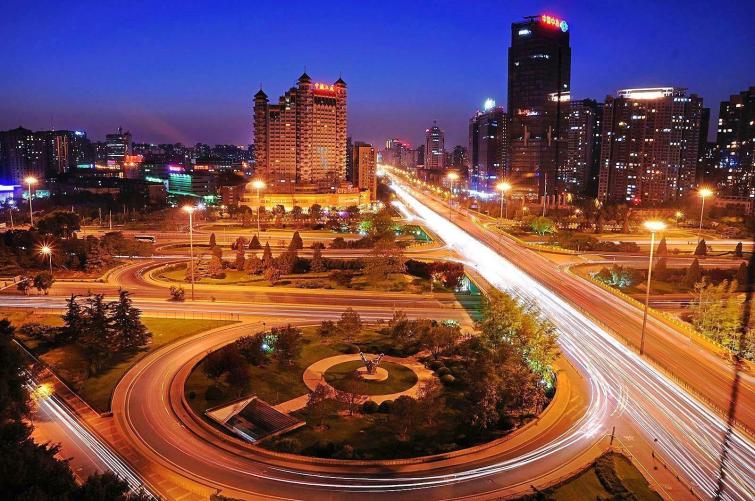 Chinese health authority said Tuesday that it received reports of 22 newly confirmed COVID-19 cases on the Chinese mainland Monday, of whom 13 were domestically transmitted and nine were imported.
All the domestically transmitted cases were reported in Beijing, the National Health Commission said in its daily report.
No deaths related to the disease were reported Monday, according to the commission.
Thailand reports no confirmed local transmissions of Covid-19 for 28th consecutive day
22 Jun 2020, 09:17 am
The Thai government reported on Monday no confirmed local transmissions of the COVID-19 pandemic for the 28th consecutive day.
"The only new COVID-19 cases are the imported ones," said Dr. Taweesin Visanuyothin, spokesman for the Center for Covid-19 Situation Administration (CCSA).
Afghanistan confirms 310 new Covid-19 cases, total at 29,143
22 Jun 2020, 09:15 am
Afghanistan's Public Health Ministry has confirmed 310 new COVID-19 positive cases over the past 24 hours, bringing the total to 29,143 in the country, spokesman for the ministry Sayedudin Jami said Monday.
According to the official, 12 patients died over the past 24 hours, bringing the death toll to 598 since the outbreak of the disease in February in Afghanistan.
Jami added that 77 more patients have recovered, bringing the number of recoveries to 8,841.
Delhi will now give pulse meters to Covid patients: Arvind Kejriwal
22 Jun 2020, 08:29 am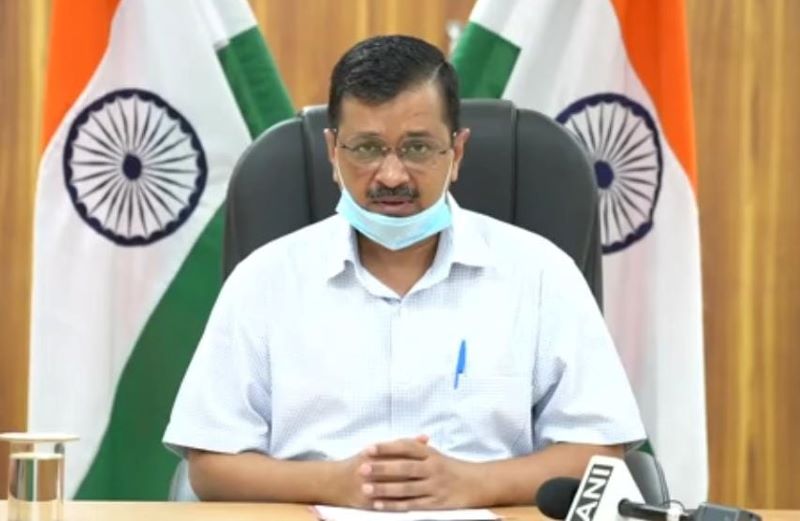 Delhi Chief Minister Arvind Kejriwal on Monday said his government will now be giving pulse meters to all Covid-19 patients to help them to check their own oxygen levels.
"The Delhi government is now going to give pulse meters to every patient. This will enable patients to check their own oxygen level," Kejriwal told the media.
Kejriwal further said his government has ramped up Covid testing from 5,000 to 18,000 per day.
"Earlier 5,000 daily tests were used to be conducted in Delhi. Now 18,000 tests are being conducted now," Kejriwal said.
California records highest single-day spike in COVID-19 cases
22 Jun 2020, 07:18 am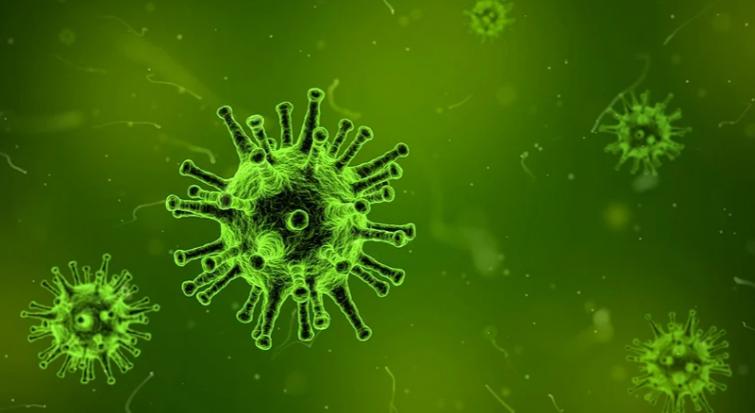 The number of COVID-19 cases has totaled 173,324 in the US state of California as it recorded its highest single-day spike in coronavirus infections on Sunday.
According to the data from the California Department of Public Health, 4,515 new virus diagnoses were identified statewide in the previous 24 hours, beating the previous record of 4,317 new cases reported Friday.
Moreover, the data showed that in the last five days more than 20,200 new diagnoses were confirmed in the Golden State, while testing seemed to have remained fairly steady over the same period.
Aussie state scraps easing of COVID-19 restrictions after spike in cases
22 Jun 2020, 07:16 am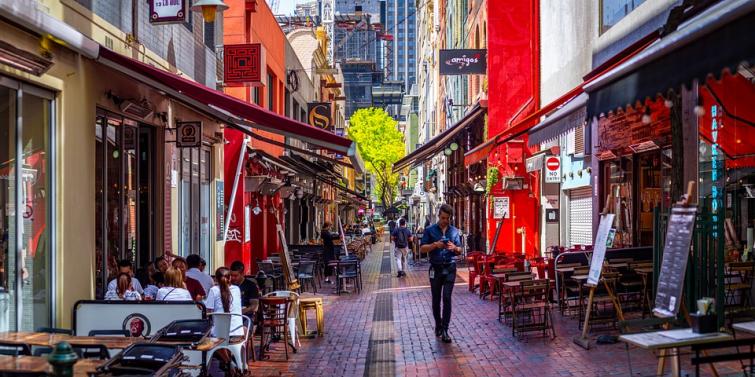 The Australian state of Victoria has taken a step back from easing COVID-19 restrictions scheduled for Monday, after recording a spike in new infections.
The state recorded 16 news cases on Monday, which followed six straight days of double digit growth, including more than 40 new cases over the weekend -- the largest increase for Victoria in two months.
India's COVID-19 tally crosses 4.25 lakh mark, death toll stands at 13699
22 Jun 2020, 07:15 am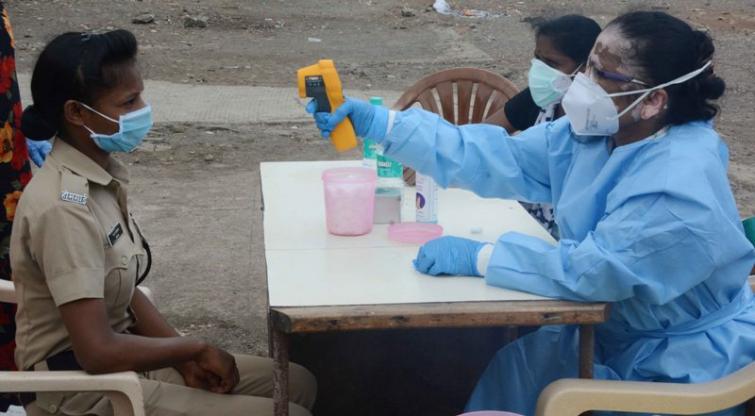 India's COVID-19 tally crossed 4.25 lakh mark as 14,821 new cases reported in the past 24 hours, as per Ministry of Health released data on Monday.
There are 174387 active cases at present.
However, 237195 people have recovered from the highly infectious disease which is believed to have originated from China.