Covid-19 spread across the globe: All Updates
Though the epicentre of the deadly Novel Coronavirus or Covid-19 was China's Wuhan, the United States has become the hotspot of the pandemic disease in last few weeks. While several countries like China, Germany, New Zealand have by and large controlled the situation, the pandemic virus is still causing harm to various other parts of the world. Catch all LIVE Updates here
LIVE
Updates

Central team to be deployed in 20 worst-hit Covid-19 districts of India, including four metros
03 May 2020, 07:24 pm
The Union Ministry of Health and Family Welfare (MoHFW) is sending Central Public Health Teams to 20 worst-hit districts/cities in ten states across the country to support the state governments to implement novel coronavirus containment measures in the affected areas, officials said on Sunday.
Each Central team will comprise two Public Health experts, according to reports.
These teams will be deployed in South-East and Central districts of Delhi, Maharashtra's Mumbai, Pune and Thane, Tamil Nadu's Chennai, West Bengal's Kolkata, Telangana's Hyderabad, Gujarat's Ahmedabad, Surat and Vadodara, Rajasthan's Jaipur and Jodhpur, Madhya Pradesh's Indore and Bhopal, Uttar Pradesh's Lucknow and Agra, and in Kurnool, Guntur and Krishna in Andhra Pradesh, which are the worst-affected by Covid-19, the reports added
India crosses 40k Covid-19 infected mark
03 May 2020, 07:22 pm
India on Sunday crossed the psychological mark of 40,000 COVID-19 infected patients in the country as the death toll due to the deadly vrus now stands at 1306, as per released Ministry of Health data.
Covid-19 cases close to 38,000 in India
02 May 2020, 01:28 pm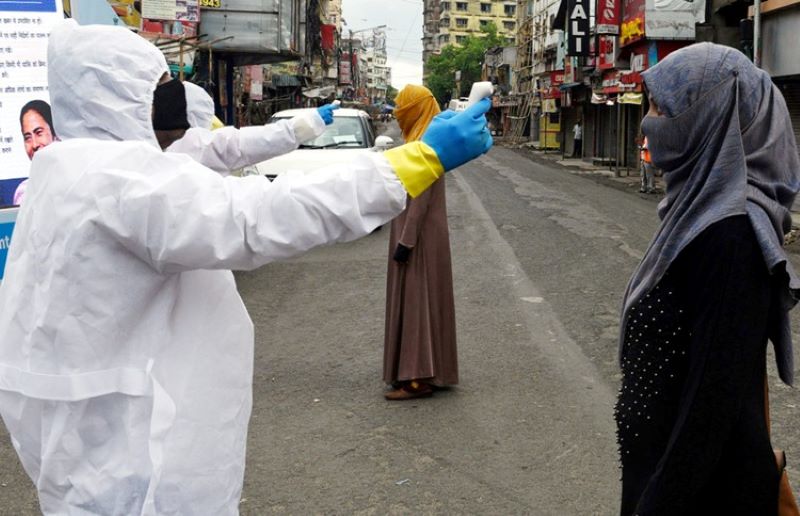 India, the country of 1.3 billion people spread across 28 states and eight union territories, is going through an unprecedented surge of Covid-19 cases as the tally is racing towards 38,000 with a day left to enter into the third phase of anti-Coronavirus lockdown.
As per the last update given by Ministry of Health and Family Welfare, 37,776 people including 10,018 cured and 1,223 deceased have been infected with the pandemic virus.
The contagion has impacted Maharashtra the most as the western state has recorded 11,506 cases including 485 deaths.
Gujarat, the home state of Prime Minister Narendra Modi, has recorded 4,721 cases.
The national capital Delhi has reported 3,738 positive cases so far.
Rajasthan records 12 new cases, two more deaths; tally reaches 2,678
02 May 2020, 12:25 pm
Rajasthan on Saturday added 12 fresh cases and two more deaths to its novel coronavirus tally, taking the total number of injections to 2,678 while fatalities to 65.
As per state Health department, among the fresh cases, maximum five appeared from Jaipur, two each from Jodhpur and Dholpur while one apiece from Ajmer, Chittorgarh and Kota.
Of the deaths, two were reported from Jaipur while one in Jodhpur.
Covid claims life of 62-yr-old Ambala woman
02 May 2020, 12:24 pm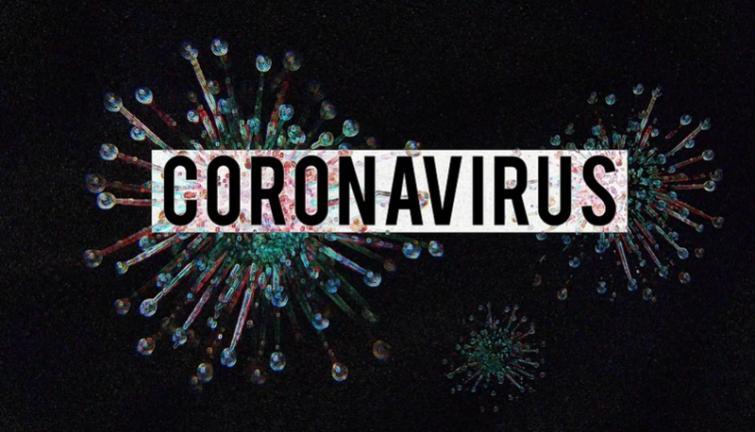 A 62-year-old Ambala woman died of novel coronavirus at the PGI Chandigarh on Saturday, health official confirmed.
Ambala Civil Surgeon Dr Kuldip Singh said that the woman hailing from village Ratangarhhad, had been suffering from chronic kidney and liver ailment and was on dialysis at the PGI for the last three years.
Due to co-morbidity, her immune system failed to fight against the coronavirus and she succumbed to the deadly disease.
All her family members and possible contacts have tested and no one was found infected, the health official informed.
Uttar Pradesh: Covid-19 cases touch 2455
02 May 2020, 12:18 pm
With 127 fresh cases surfacing in the past 24 hours, the total number of Covid-19 cases in Uttar Pradesh rose to 2455 on Saturday.
However, the number of active patients in the state was 1756 after recovery of 656 people. The death toll due to the virus stands at 43.
Sixty-four of the total 75 districts are Corona cases, while the remaining six have no active cases.
State Principal Secretary, Health, Amit Mohan Prasad said here on Saturday that 4431 samples were tested on Friday while another 1607 samples in 331 pools were also tested in 11 labs in which 23 were found positive.
He said that there are 1841 Covid patients in the isolation beds while 11,769 are in the facility quarantine.
All flight operations remain suspended in India till May 17
02 May 2020, 09:37 am
The DGCA on Saturday kept all domestic and international flight operations suspended in India till May 17.
COVID-19 cases cross 37000 mark
02 May 2020, 04:33 am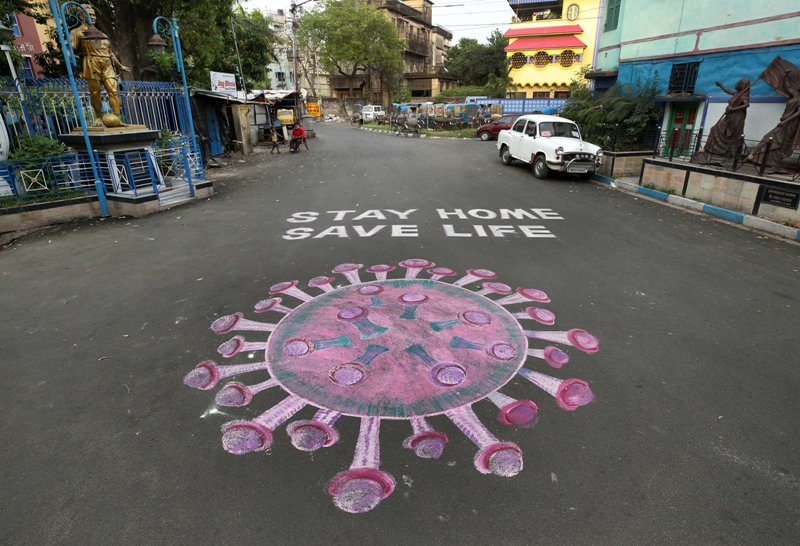 Jalandhar reports 16 new Covid positive patients, tally touches 105
01 May 2020, 04:19 pm
Sixteen new positive cases have emerged in Jalandhar taking the tally to 105 in the district of which seven have been discharged and four had died whereas the number of active cases stood at 94.
The district administration has ordered that any person coming out of their houses in the areas declared as red zones and containment areas would be arrested and slapped under various IPC and other requisite offences.
Police Commissioner Gurpreet Singh Bhullar said that 10,000 vehicle owners have been issued challans for violating curfew orders and 110 FIRs have been lodged against those for not wearing mask where as 443 persons were arrested for defying curfew orders till date, the lock down sum curfew has been enforced in the city.
India witnesses biggest spike in COVID-19 positive cases in 24 hours, death toll touches 1147
01 May 2020, 04:15 am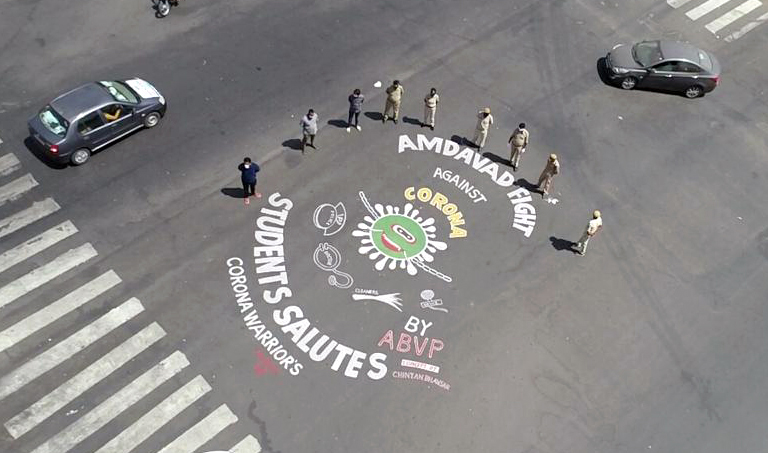 1,718 fresh Covid cases reported in last 24 hours: Indian Health Ministry
30 Apr 2020, 01:00 pm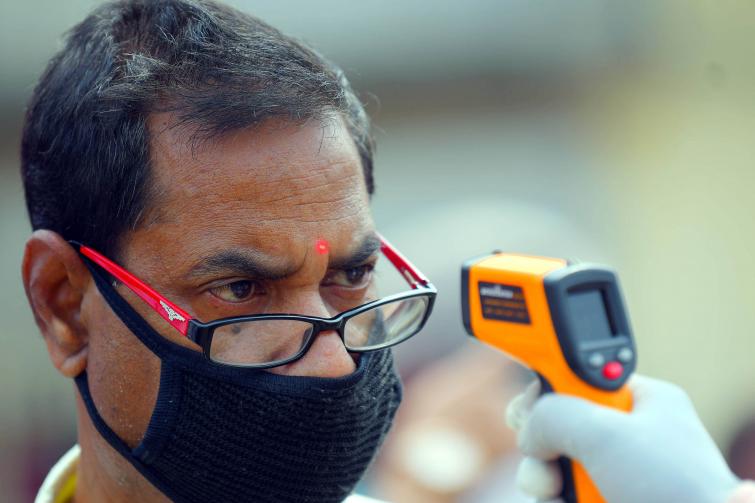 The Union Health Ministry on Thursday said 1,718 fresh Coronavirus cases were reported in the last 24 hours as the tally in India crossed 33,000 mark.
The Covid-19 tally in India now stands at 33,050.
Lav Agarwal, the joint secretary of the Health Ministry, said 630 people have been cured in the last 24 hours.
"23651 cases are under active medical supervision while 8324 people cured or discharged so far," said Agarwal.
Maharashtra, where the financial capital Mumbai is located, has topped with the maximum number of positive Covid-19 cases (9,915) followed by other western state Gujarat (4,082).
The national capital Delhi is also a worry as it has recorded almost 3,500 cases.
Four more positive cases in Assam's Bongaingaon district
30 Apr 2020, 08:49 am
Four more COVID positive cases are reported from Bongaingaon district of Assam.
The number of COVID19 patients in Assam now stands at 41 (29 are discharged, 1 death, so active hospital cases 11).
Covid tally in India crosses 33,000 as country nears lockdown exit
30 Apr 2020, 06:33 am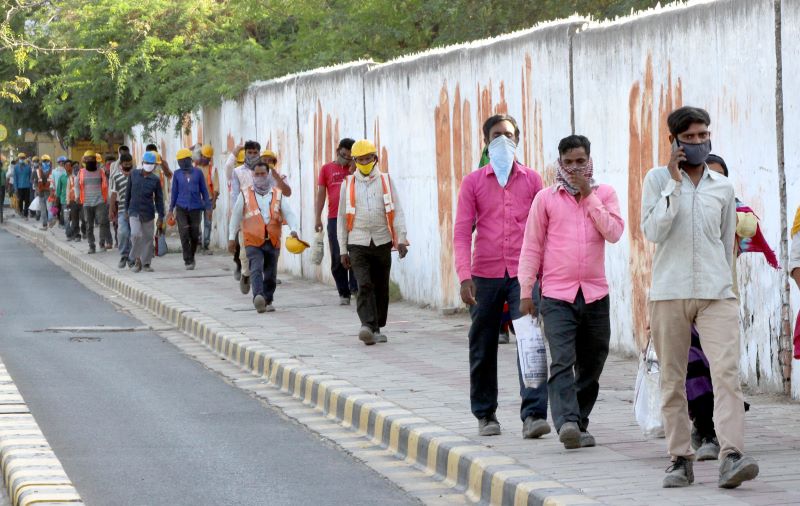 The total Coronavirus cases in India on Thursday crossed 33,000 as the country of 1.3 billion people is heading towards the end of the second phase of nationwide lockdown.
As per the government update, 33,050 people including 8,325 cured and 1,074 deceased have been infected with the pandemic virus.
Maharashtra, where the financial capital Mumbai is located, has topped with the maximum number of positive Covid-19 cases (9,915) followed by other western state Gujarat (4,082).
The national capital Delhi is also a worry as it has recorded almost 3,500 cases.
Madhya Pradesh, Rajasthan, Tamil Nadu, Telangana, Uttar Pradesh are the states which have recorded more than 2,000 cases.
Three more Covid-19 cases surface in Hoshiarpur, tally now 11
29 Apr 2020, 09:46 am
Three more positive cases of Covid-19 disease were detected in the district on Wednesday.
With this, the district's tally of infected patients with coronavirus has gone to 11.
According to Civil Surgeon, Hoshiarpur, Dr Jasbir Singh, the infected patients are from village Moranwali. They had come from Hazur Sahib in Nanded on April 25, along with driver of a tempo traveller of the same village who tested positive yesterday.
While a man from the same village Moranwali had lost his battle to coronavirus, three persons of the same village and another from Panesra have recovered.
Earlier, a person of this district was cured and discharged from Government Medical College, Amritsar.
India: COVID-19 death toll crosses 1000
29 Apr 2020, 04:02 am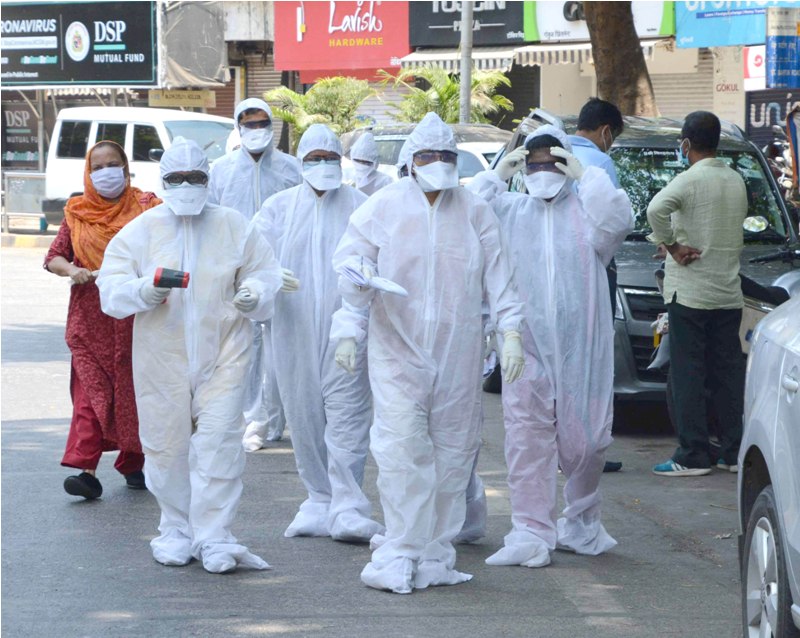 Assam: Person from Goalpara district tests positive
28 Apr 2020, 11:23 am
A person from Goalpara district, secondary contact of a Markaz attendee, has tested COVID positive.
The number of COVID19 patients in Assam now stands at 37. Active hospital cases 9.
Centre allows mild or pre-symptomatic Covid patients to seek home isolation
28 Apr 2020, 10:58 am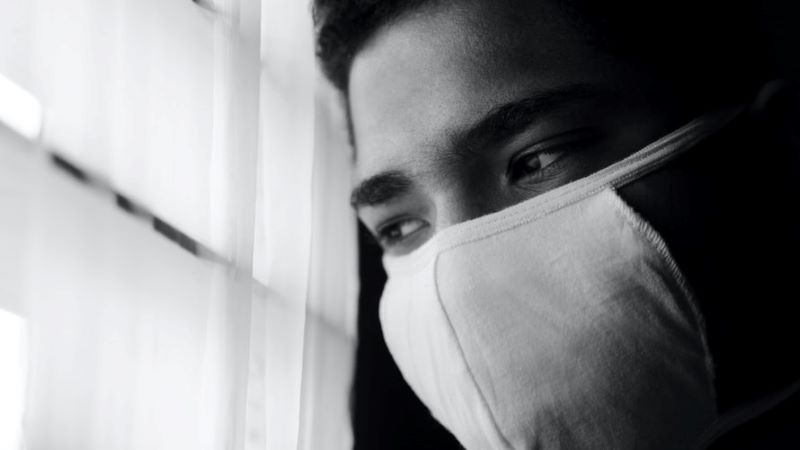 The central government on Tuesday issued a new guideline to allow mild or pre-symptomatic Covid-19 patients to remain isolated at their homes, a system which is now widely followed by the developed nations.
"..very mild/pre-symptomatic patients having the requisite facility at his/her residence for self-isolation will have the option for home isolation," said the Ministry of Health and Family Welfare in a statement.
However, the patients must immediately seek medical attention if serious signs or symptoms are developed.
"Patients under home isolation will end home isolation if symptoms are clinically resolved and the surveillance medical officer certifies him to be free of infection after laboratory testing," said the ministry.
Assam: 16-year old girl, who is a secondary contact of Markaz attendee, tests positive
28 Apr 2020, 07:47 am
A 16-year-old girl from Salmara Bongaingaon, secondary contact of a Markaz attendee, has tested COVID positive.
The number of COVID19 patients in Assam now stands at 36. However active hospital cases are 8.
FDA issues warning of serious 'adverse effects and death" for using Hydroxychloroquine
27 Apr 2020, 12:21 pm
FDA issues warnings today of serious "adverse effects and death" for using Hydroxychloroquine in COVID-19 patients. PBT appeals to central health ministry and ICMR for taking immediate steps for public awareness and preventive measures.
Lockdown and relaxations can't go simultaneously: Mamata questions Centre's Covid move
27 Apr 2020, 12:19 pm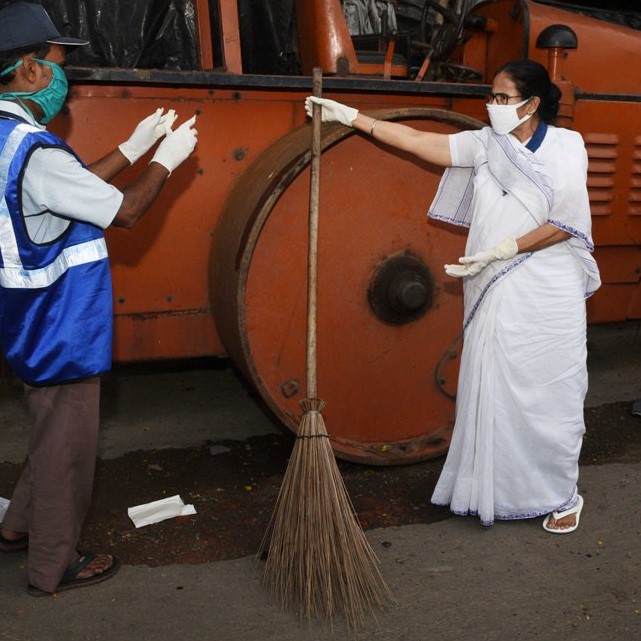 Questioning the central government's move to tackle the pandemic Coronavirus, West Bengal Chief Minister Mamata Banerjee on Monday said the lockdown and relaxations can't function simultaneously.
In a daily briefing at state headquarters Nabanna here, Banerjee said, "One one hand the central government is saying the lockdown should be stricter, on the other hand they are in favour of opening of shops... There is a lack of clarity between what the Centre is saying and doing," and added, "I am in favour of the complete lockdown as per Centre's directions."
Banerjee, who was present in Prime Minister Narendra Modi's meeting with several Chief Ministers on Monday, said he felt the central government will carry on with the lockdown for a longer time.
"From the Prime Minister's words, I guessed that the lockdown will be going on for a long time," said the CM who faced a barrage of criticisms from the Opposition, Governor Jagdeep Dhankhar for allegedly fudging Covid data besides conducting fewer tests to detect the contagion.
PM Modi-CMs Covid meeting concludes, lockdown likely to continue in hotspots post May 3
27 Apr 2020, 08:46 am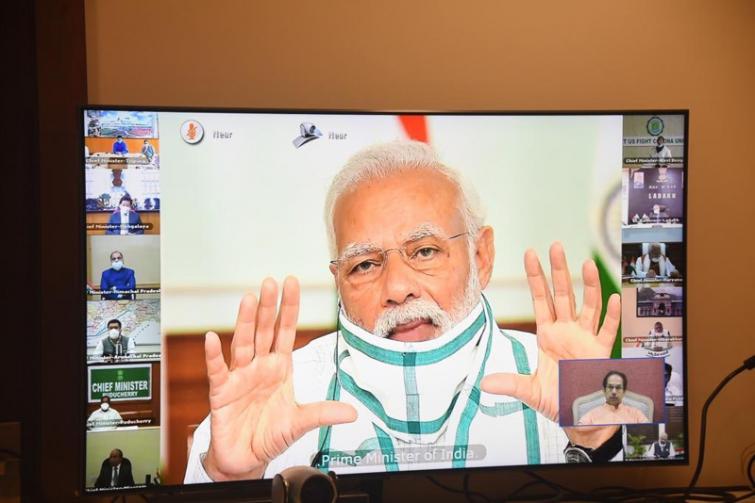 In a meeting with several Chief Ministers via video conference, Prime Minister Narendra Modi on Monday reportedly said the anti-Coronavirus lockdown is likely to continue in the districts which are affected with the contagion post May 3.
The economic activities are likely to resume in green zones where no Covid case is reported as the Centre is planning an exit from the lockdown mode.
Meghalaya Chief Minister Conrad Sangma told media that "the overall mood of the lockdown will continue".
Only three new coronavirus cases reported in China in past 24 hours - Health Commission
27 Apr 2020, 08:10 am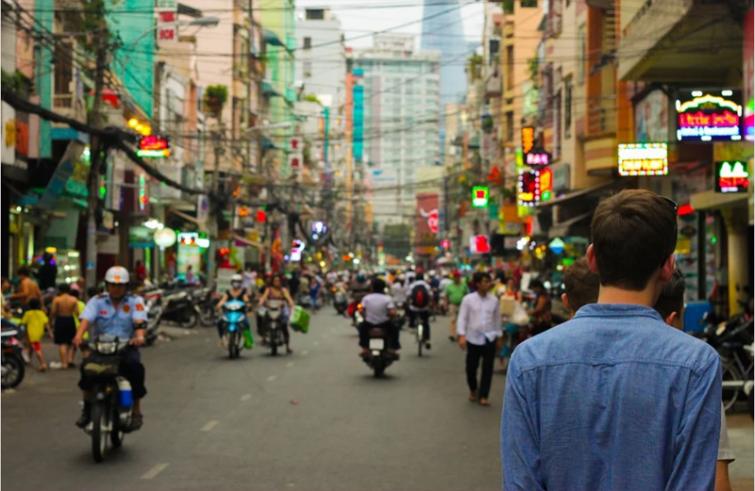 China has registered only 3 new coronavirus cases in the past 24 hours, 80 COVID-19 patients recovered in that period, the country's National Health Commission said on Monday.
Out of the 3 new cases, two are imported. According to the commission, China now has 82,830 confirmed coronavirus cases.
The country's death toll is 4,633.
Over 77,400 COVID-19 patients have been released from hospitals in China. More than 700 are being treated for COVID-19, over 50 of them are in grave condition.
China registered 25 asymptomatic coronavirus cases in the past 24 hours, one of them imported. The total number of imported coronavirus cases in China stands at 1,636.
On Sunday, China's health authorities said 11 new coronavirus cases had been registered, five of them imported, while 48 more people had recovered from COVID-19.
S. Korea reports 10 more COVID-19 cases, 10,738 in total
27 Apr 2020, 08:04 am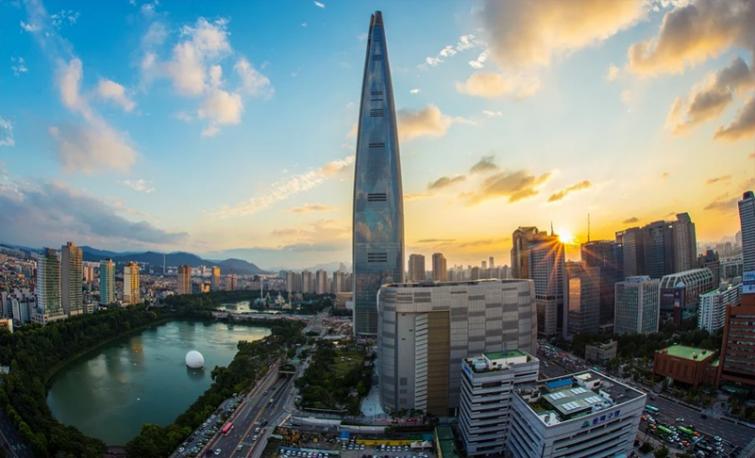 South Korea reported 10 more cases of the COVID-19 compared to 24 hours ago as of midnight Monday local time, raising the total number of infections to 10,738.
The daily caseload hovered around 10 for the ninth consecutive day. Of the new cases, seven were imported from overseas, lifting the combined number to 1,044.
One more death was confirmed, raising the death toll to 243. The total fatality rate came in at 2.26 percent.
A total of 47 more patients were discharged from quarantine after making full recovery, pulling up the combined number to 8,764. The total recovery rate was 81.6 percent.
The Korea Centers for Disease Control and Prevention (KCDC) has updated the data once a day at 10:00 a.m. local time from March 10, after having announced it twice a day.
Since Jan. 3, the country has tested more than 601,000 people, among whom 582,027 tested negative for the virus and 8,895 were being checked.
PM Modi holds video conference with CMs, Pinarayi Vijayan skips meeting
27 Apr 2020, 07:59 am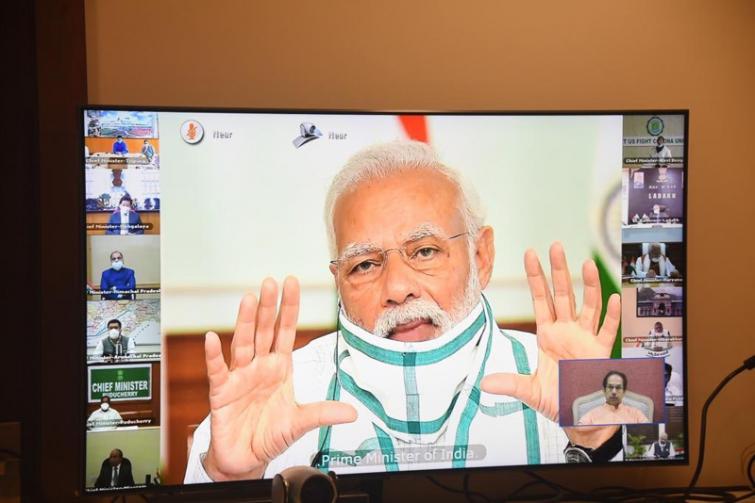 A meeting between Prime Minister Narendra Modi and several Chief Ministers which is expected to discuss an exit from the anti-Coronavirus lockdown is underway on Monday.
At least nine Chief Ministers are expected to speak to the PM.
The meeting was given a miss by Kerala Chief Minister Pinarayi Vijayan who has sent his Chief Secretary to hear from Modi who is accompanied by Union Home Minister Amit Shah, Health Minister Dr. Harsh Vardhan and several top officials during the video conference.
CM Uddhav Balasaheb Thackeray in an on going video conference with the Hon'ble Prime Minister @narendramodi ji, Union Home Minister @AmitShah ji along with the Chief Ministers of other States on further steps to be taken to beat Coronavirus. pic.twitter.com/4xwBcQSfPj

— CMO Maharashtra (@CMOMaharashtra) April 27, 2020
India registers 27892 COVID-19 cases, death toll touches 872
27 Apr 2020, 07:57 am

The number of COVID-19 infection cases in India stands at 27,892, as per Indian government data released on Monday.
So far, 872 people have died due to the disease.
In the past 24 hours, 1,396 new cases of COVID-19 and 48 deaths have been reported.
There are 20835 active cases in the nation.
The country has witnessed the recovery of 6184 people.