Jeffrey Archer
Image: Jeffrey Archer Facebook Page
Won't write about India due to lack of knowledge or confidence: Jeffrey Archer
English novelist and former British politician, Jeffrey Archer, had his book Turn a Blind Eye launched in India at a virtual event of Kitab organised by Prabha Khaitan Foundation and presented by Shree Cement. In an exclusive conversation with Vidya Gajapathi Raju, Archer spoke about his new book and more. IBNS correspondent Souvik Ghosh tracks the event
How has been your lockdown period?
I have been locked up in a beautiful home in Cambridge, England due to COVID-19. I am privileged compared to a lot of people. One of my closest friends, who runs an art gallery, found no one in the gallery for a year. Another friend runs a restaurant which has just reopened after 14 months. Unlike them, I was in a very privileged position because a writer gets on with his job. So I used to get up in the morning at 6 o'clock and start with my work.
However, the bookshops were in terrible trouble as they hadn't had their doors opened. Even that hasn't knocked us backward because in Britain, kindles and e-books are very big. During this one year, I have written two books because of not having the normal life like going to theatres, social intercourse or the auctions which I do for the charity. All those things were denied to me but didn't stop me from doing the job I love. In that way, I was very privileged and lucky.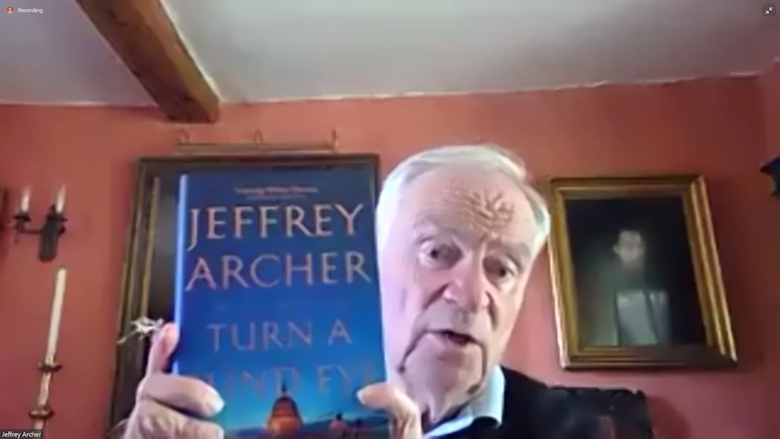 Can you tell us a bit about your new book?
At the age of 77, I decided to keep myself fully occupied. I had written a series called The Clifton Chronicles. The hero of The Clifton Chronicles was a man called Harry Clifton, who was a writer, loosely based on me. Many of the readers around the world wrote to me and said 'Harry Clifton's hero is a policeman in the metropolitan police force called William Warwick and we would like to know more about William Warwick. So I thought about that and it was an interesting challenge. So I decided to write a series about William Warwick but I didn't want it to be a detective series but a story about a detective.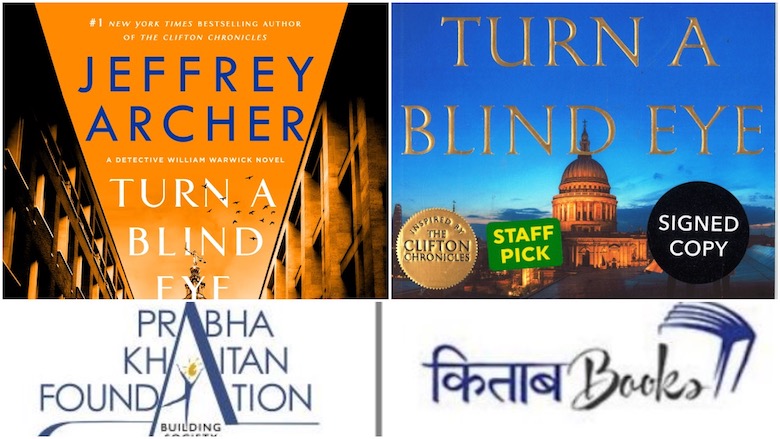 The first book, Nothing Ventured, is the story of William as a police constable and how he became a detective and joined the Metropolitan Police Force. The second book (Hidden In Plain Sight) is about William as a detective sergeant, who moves into the drugs squad. In the third book, Turn a Blind Eye, William has been promoted to an inspector and he is still a detective and is given a very unpleasant job of checking on bent coppers.
Which have been the two most favourite characters you have created or written about in any of the books?
I think the public would take the name of Kane and Abel without any hesitation. I enjoyed writing about William Warwick and Christina and Miles Faukner.
Did you ever think during writing about Kane and Abel that the story would be timeless?
When I wrote it, a million copies were sold in the first week which was the first shock. Seven million copies were read by 100 million people. The joy was that I was getting emails and everything from very young people. So it was thrilling.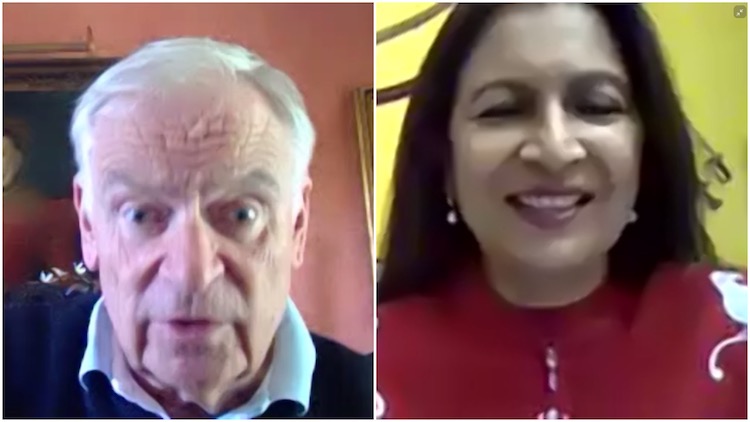 Many of your books were converted into films and TV series. Are you writing for them or the books are converted into films and TV series? Do you have any control when your books are taken for films?
One cannot write a book with the film in mind. One writes a book, then prays that the publisher likes it and then sees if someone is interested (to make a film). At the moment, three of my films are under option and it doesn't mean anything as my son says, 'Don't start clapping dad until you are eating the popcorn'. I think he is right.
Your love for India is very obvious. Are you going to base your story here?
Never. You have some of the finest writers in the world in India. I write about what I know and they are my love for politics, art etc. No one should tread on a territory where he is not totally easy with. RK Narayan is my hero. When he (RK Narayan) writes about a small Indian village, I am there in the village with him because he is a genius, great storyteller and should have won the Nobel Prize. But I wouldn't expect him to write about the British House of Commons and William Warwick. I won't write about India because I do not have enough knowledge or confidence to do it to make my friends in India recognise me as an Indian. No, I am English.