Public speaker and youth mentor Yash Tiwari pens novel on the COVID-19 pandemic
Kanpur/IBNS: In a pandemic-ravaged world, where good news is still few and far between, 18-year old Yash Tiwari has made India proud by penning a novel on the current situation, which, according to his claim, is the first of its kind in the world.
And there is little to doubt his achievements because Tiwari (www.yashtiwari.org) has made a habit of being a leader at this young age.
A multiple times TEDx speaker, a well-known international youth mentor, a public speaker and an awarded author, has now penned a novel titled 'Pandemic 2020 – Rife Of The Virus' as a tribute to the warriors fighting to pull the world through the COVID19 crisis.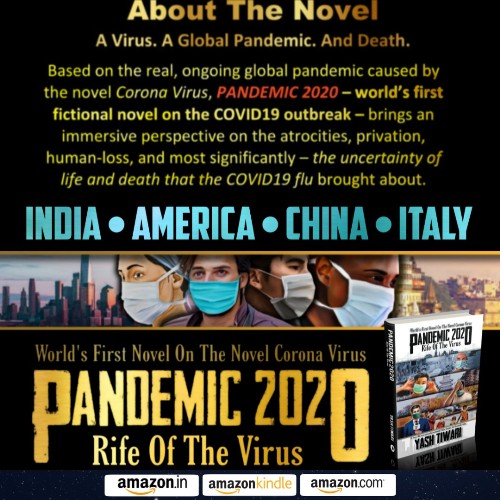 An impoverished boy in China, a helpless doctor in the U.S., a stranded traveller in Italy, and a budding journalist in India are the protagonists of this fictional novel whose lives are turned upside down in the wake of the pandemic, symbolic of the dilemma that the world at large is facing today.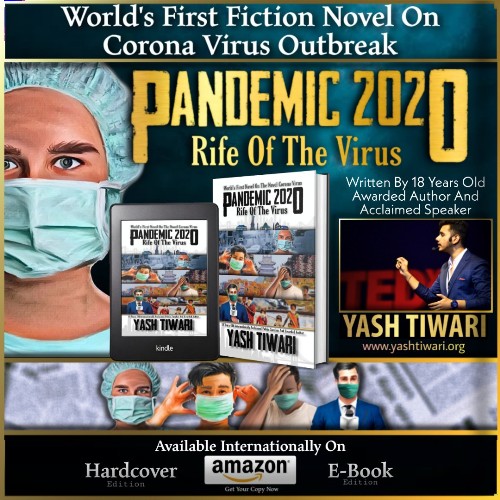 The e-book is available globally through Amazon Kindle, Google Play, and Kobo. And the paperback edition will be available on Amazon soon.