Kolkata
ITC's Sunrise Spices collaborates with women bikers in Kolkata to commence Durga Puja festivities
Kolkata/IBNS: ITC Ltd.'s Sunrise Spices organised a city-wide all-women bike rally to commence the celebration of Durga Puja festivities in Kolkata.
The initiative aims to promote the concept of Durgatinashini which aspires to sensitize people about the importance of self-defence among women.
Flagged off at the 66 Pally Durga Puja Pandal, five women bikers will be riding across the length and breadth of Kolkata for five consecutive days.
The bikers have covered 60kms on the first day of the rally and are aiming to cover around 300kms in prominent locations for the next four days.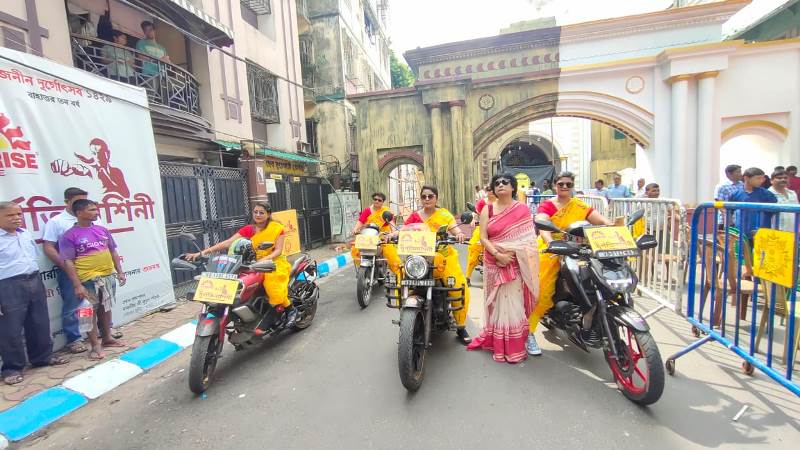 The concept of Durgatinashini was inititated by Sunrise Spices with the launch of a music video sung by famed Bengali singer Lopamudra Mitra, featuring renowned actress Mumtaz Sorcar.
The video showcases a unique fusion of self-defence that was choreographed by professionals and guided by self-defence expert Gaurav Goswami.