Organic products
New Delhi/IBNS: Delhi-based social enterprise, which works with disadvantaged women and children, has launched a range of organic products through its social venture 'Holy Cow Lakshyam'.
The products are manufactured, the enterprise said, in a Barsana cow shelter that now houses 56,000 rescued cows from the streets.
Local village women use the dung and urine of these abandoned cows to manufacture the final products under the supervision of the gaushala's research lab, according to the organisation.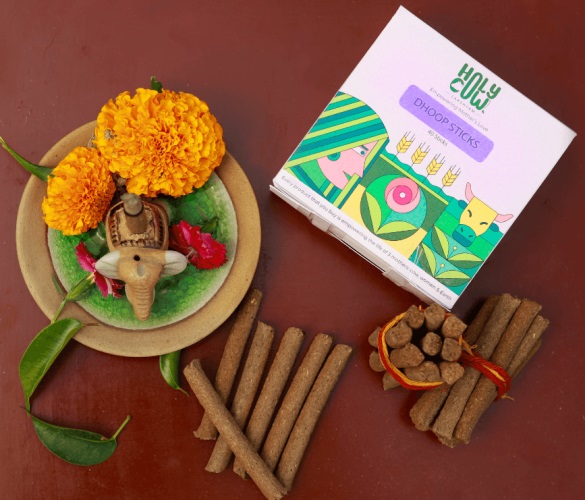 It offers products under four categories namely - gardening care, spiritual care, health care, and home utility care.
Products include Chyawanprash, Herbal Tea, Gur (Jaggery), Khand (Refined Sugar), Health Tonic, Dhoop Sticks (Agarbatti), Phenyl, Hawan Samagri, Khaad (Manure), Cow Dung Pots, Cow Dung Cake (Uplee) and Cow Dung.