Men's Fashion
Kolkata's Sharbari Studio launches its festive collection
Kolkata/IBNS: Kolkata-based Sharbari Studio, known for its late livewire Sharbari Datta who made Indian traditional menswear fashionable, has launched its festive collection recently.
With Durga Puja round the corner, they are attracting the fashionistas with a range of elegant Bengal silk traditional style 'piran' with hand embroidery of old Calcutta motif, which can be perfectly paired with a beautiful silk embroidered 'dhoti'.
It was fashion designer Sharbari Datta, who passed away last year suddenly, who saw an opportunity in transforming traditional menswear in India into designer chic.

Sharbari Studio, run by Datta's son (Amalin) and daughter-in-law (Kanaklata), is continuing with the legacy and adding to the range with contemporary designs.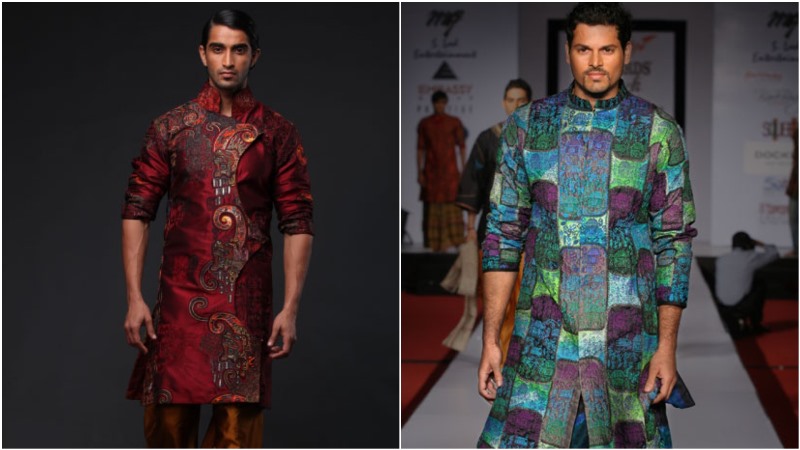 Said Kanaklata Datta, "Our sole point is always to establish the fact that there is no clash between masculinity and bright colours. One more important purpose which we have is that we really want to redefine and relive our centuries-old tradition of stitching like Kantha."