JacquelineFernandez
Jacqueline Fernandez flaunts many moods of the modern woman with Colorbar
Colorbar, one of the leading beauty brands in India with an international presence, has launched a new campaign featured on their global ambassador Jacqueline Fernandez.
The Sri Lankan model and actress made her Bollywood debut with the movie Aladin in 2009.
According to the company, the campaign titled 'Be Who You Want To Be', highlights six eternal looks by Fernandez, and it has curated selections of their core products and a few new trending favourites to match each mood.

The Morning Muse
Spotlight Illuminating Lotion and Cellular Dry Oil, push the boundaries of glow, color and shine with Born to Glow lipcolors, and Nail lacquer in maiden pink.
The Go-Getter
Scandal Kajal is a multifunctional magic wand for killer eyes, Flawless Finish Primer, introducing the Stunning Brow Pencil in a Mini version, Cheekillusion Blush (earthy touch), Matt Me As I Am lipstick Mini.
For a flourishing finish, Colorbar suggests the Zoom n Whoosh Mascara.
The Head Turner
The product mix is of a Cellular Dry Oil.
Head for an I-Glide Eye Pencil Mini in Blackout shade, bring out the inner goddess with the Shimmer Bar contour set in Rose Glow, Matte Touch Lipstick Mini in Rich Red, Definer Lip Liner Mini, ending with a Zoom n Whoosh Mascara.
The Retro Chic Look
Flash a brilliant smile with a Matte Touch Lipstick Mini. Bring it out with the Intensely Kajal, Shimmer Bar contour set in Rose Glow, Cheekillusion Blush (everything's rosy), Sheer Touch Mattifying Loose Powder for face, and a Zoom and whoosh mascara.
Dream Girl
With Starry Flip Lip Color, Hook me Up eye shadow palette and Flawless Touch Contour & Highlight, yours can be the adorable face that special someone can't get enough of.
Add on an I-Glide Eye Pencil Mini in Blackout shade and the Stunning Brow Pencil Mini.
The Ultimate Diva
The Party All Night Eyeshadow Palette stands out in this curation. The full product mix includes the Stunning Brow pencil Mini, Spotlight illuminating Lotion – Gold, 30 days growth Booster Mascara, Cheekillusion blush (pink pinch).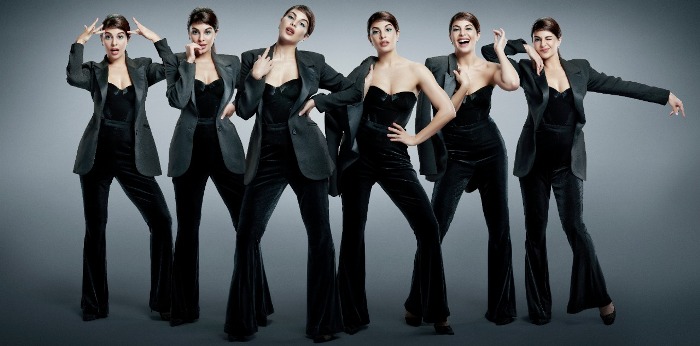 The geographical footprint of Colorbar covers over 1200 multi-brand outlets and 100 exclusive stores.
The products are made in France, Germany, Italy, Korea & the United States of America and conform to US, EU, UK & Japan FDA standards and qualifications and are cruelty free.
The products are also available online.