Calcutta's oldest cricket club CC&FC keeps itself young with lights and celebrations
Kolkata/IBNS: Kolkata's iconic Calcutta Cricket and Football Club (CCFC) recently kicked off the festive and sports season by lighting its sports ground that will remain illuminated till Dec 31.
The event was also marked by live band "Best Kept Secret" who made the audience groove at their frequency once they were on stage till midnight while CC&FC lived up to its tradition of lighting up the club to bring in the Christmas cheer every year.
CC&FC is one of the oldest clubs in the world outside Britain which opened in the year 1792. The club has the best cricketing ground next to Eden Gardens in Kolkata that has members like Sourav Ganguly, Leander Paes and Arun Lal.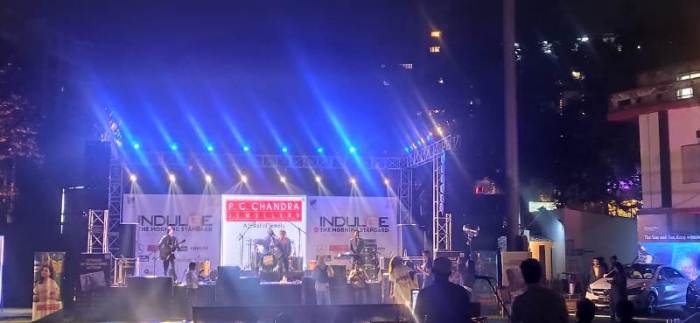 "We are a sports club, the cricket season has just started and December and January is going to be all about cricket. It is played here on Saturday and Sunday," said the club's president Dinyar Mucadum.
CCFC had paved the way for India to gain its test status by organising the first MCC tour inviting the England cricket team in 1889, that led to similar tours in the following years. This also led the way for organising Board of Control for Cricket in India (BCCI).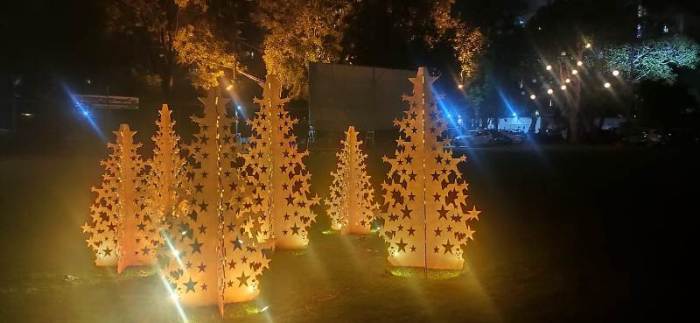 "We are having this event now, and next is Christmas eve, Christmas lunch party and senior night. But these are all only social events along the sports that we will play," he said.
The event got sponsored by Indulge, the magazine from The New Indian Express group.
(Reporting and Images by Nitin Waghela)