The Voice Company re-invents the Picture Dictionary for street children
New Delhi/IBNS: Five-year old Lata, a little girl growing up in one of Mumbai's overcrowded slums, won't be learning the alphabet the same way as her peers sitting in nursery classes. Yes, the ABCs will be the same, but what they stand for are very different - drawing upon her own life experiences so that she can relate better to the words.
Case in point? A for Abba, B for Billi, C for Captain and so on, and so forth.
This is thanks to The Gully Dictionary, an initiative by The Voice Company, created for non-profit Junoon, a foundation that feeds, clothes and teaches street kids in Bombay.
One of the tools the teachers use to familiarise the children with English is the English A-Z picture dictionary. The problem with using this traditional picture dictionary is that most of the words on it are not words that the children from the streets will relate to.
The Gully Dictionary is a book that is equal parts educative and fun, with familiar words that would initiate conversations and laughter, making the process of learning that much more magical. The words used are words that the children would be exposed to, growing up in the gullies of Bombay.
"When I started The Voice Company, I wanted to be doing work that made a difference - through stories, ads, films, and innovative products that enrich human lives. That's exactly what The Gully Dictionary stands for," said Bodhisatwa Dasgupta, founder of The Voice Company.
Haimanti Sen, founder of Junoon, said "when Bodhisatwa told me about his idea for The Gully Dictionary, I was immediately excited because I knew the kids I teach would absolutely love it."
"The great thing is, the words used in this dictionary are words that the children are already familiar with - words they've heard around them," she said.
Having these words in a book makes the process of education less daunting for kids, and more fun for teachers, she added.
Kids have evolved, and so have their vocabulary, said Arpita Ganesh, co-founder of The Voice Company. "Sadly, we're still teaching from the same old books. The Gully Dictionary was created to break that monotony, by offering a well-designed dictionary for street kids using words they were already familiar with, words that were more fun," Ganesh said.
The pictures are bright and inspired by the dying folk art Gond - which originated in Madhya Pradesh, and can also be found in Odisha, Chhattisgarh and Maharashtra.
"We wanted to do our bit to revive this beautiful art form by exposing children to it," said Sen.
The Gully Dictionary is not for sale, and will be made available for download on The Voice Company website shortly.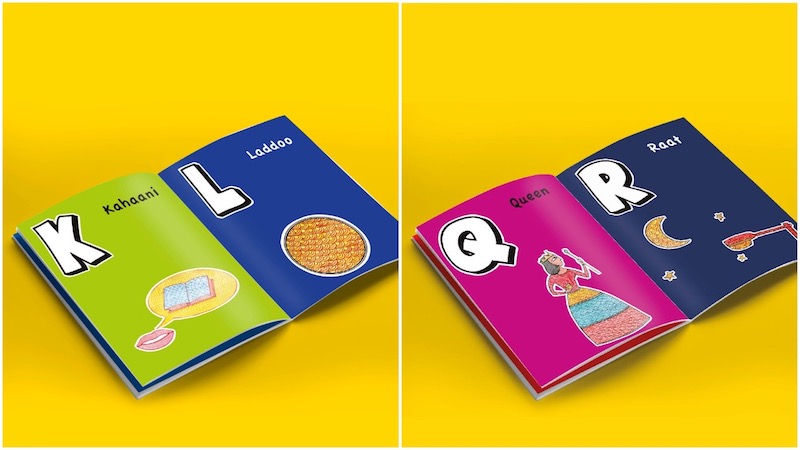 For more information, contact:
Bodhi, Founder, The Voice Company
bodhi@thevoicecompany.in