Image Credit: company website
Binge Bae Fikar is determined to prove healthy food need not be bland and boring
Kolkata/IBNS: Binge Bae Fikar, a Kolkata based food brand introduced by Anisha Mohta, a young food entrepreneur, is set to change the way everyone looks at healthy food, especially those who love binge eating.
This new brand is all set to bring popular dishes to the table but in a decidedly healthy and nutritious format.
The fare includes options which are free from gluten, butter, sugar and dairy.
The brand has developed curated recipes for those following Keto, vegan and gluten-free diets as well.
Launching the brand Mohta said, "Though the level of awareness about healthy lifestyle and healthy eating among urban people are on the rise, there is a dearth of food joints and fine dining restaurants in Kolkata serving food to those who want to shift to a healthier lifestyle. I want to serve people with food that keeps them active, productive and happy. Being a passionate baker myself, I love to experiment with recipes that are healthy yet not bland and boring. Binge Bae Fikar is an embodiment of that passion in me. We have innovated a wide range of surprisingly delicious and wholesome recipes for foodies without pinching their purse strings."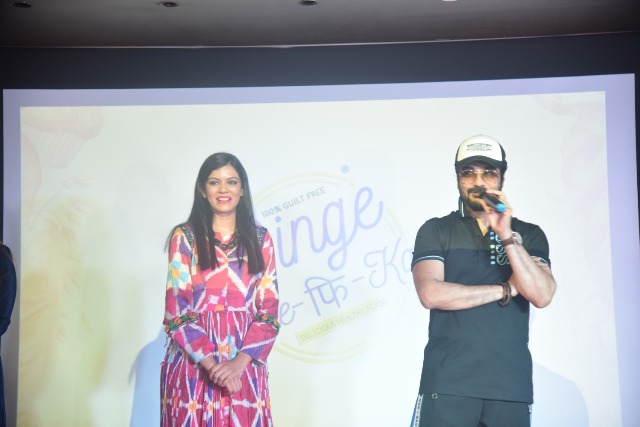 Some of the dishes on offer include salads high in protein, ketogenic Pav Bhaji, gluten free Pizza with option of vegan cheese, burgers with options for vegan cheese, high protein smoothies, gluten free breads, gluten free cakes and gluten free cookies, almond milk and kombucha, etc.
The brand also offers regular multigrain dishes like different types of rotis and parathas along with select food items across different cuisines like Italian, Chinese and Thai.
The start-up will operate through a cloud kitchen format with delivery only option.
It is also collaborating with popular food delivery apps.
Dr. Anindita Ray (Chakravarti), Assistant Professor and Head of Department, Dept of Food & Nutrition, Maharani Kasiswari College, University of Calcutta, said, " DELITRICIOUS- Yes , that's the word that came to my mind when I saw the delicious yet nutritious eats of Binge Bae Fikar. The problem protein gluten, which is a major challenge today, has been taken care of in most of the dishes like gluten free pizzas, burgers etc. For vegans, the lactose free options are truly mind –blowing. You will have to check out the Brown Rice Biriyani and the Cauli –rice preparations to believe it. And the activated charcoal lemonade will hydrate and detoxify you totally after the day's work. In fact there is something for everyone."
Image Credit: company website