How to Gamble Safely at Live Casinos Online?
Live casino sections, much like the rest of a casino portal, are the part of a gambling domain and usually have licensing norms and standards applicable as the rest of the domain. With a rise in the gambling online industry, there is much focus on making it safer, legitimate, secure and transparent for players.
Security and Safety Measures
There are several aspects that are taken into account or assured for players to help them gamble with their money in confidence at a site. For instance, licensing is the first step towards a legitimate presence in the online casino industry. It is imperative that one checks on the license registration details of a casino portal before they sign up for an account on the site. This ensures that the portal has a legitimate license to operate in the online gambling industry, adhering to necessary standards and norms.
Besides the license and registration details, SSL encryption usually guarantees the safety of account information and financial transactions of players. Licensed portals such as Leo Vegas livecasino ensure SSL encryption and secure bit technology which protects the personal information of players as well as financial transactions. As a result, when one creates an account at a site by providing personal ID details, bank accounts and other information, they can be sure that such information is kept secure in the company servers.
Safe Measures for Gambling
When it comes to gambling since it can be addictive, most casino portals like betway online casino have safety parameters in place that teach customers to play in a fair manner and within their budgets. These measures can be several:
members at casino sites have the option to limit their accounts as per the amount they wish to wager; some casinos have provisions for setting daily, weekly, monthly or yearly limits;
gamblers can also opt for dormancy norms; that allows one to exclude themselves from gambling activities by not logging into an account for a certain period of time; this can be for several weeks to six months during which period one can save their account in a casino portal but not receive communication of offers or any notification till they end the dormancy period;
certain casinos have provision for members to limit their login time; as a result, one would be automatically logged out from a casino after playing for a certain period of time;
loss limits can be set as well which limits the amount of loss one counters in a day or week;
The above provisions are instances of how players are given options to gamble in a safe and controlled manner, unlike spending at eCommerce sites. It is best to read up the provisions offered to limit gambling in a site before you decide to open a member account and opt to gamble at a site regularly.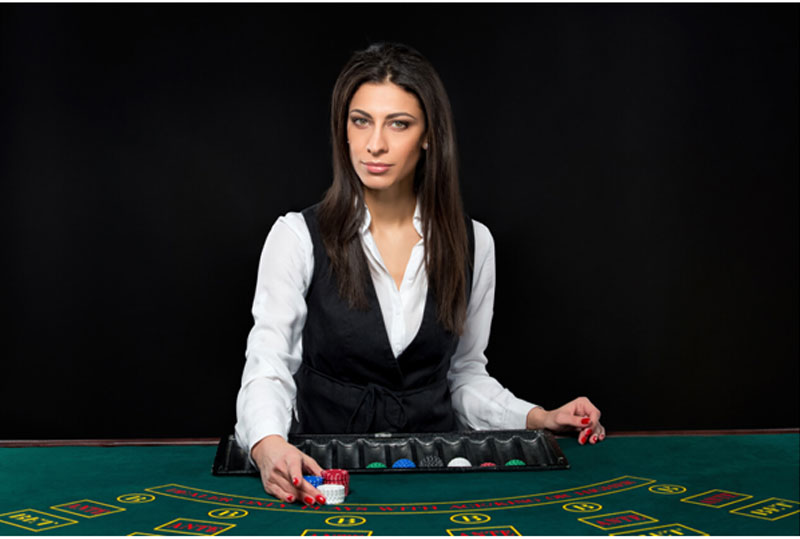 Image URL: https://www.playnj.com/live-dealer/
Counsels, Advice, and Support
Most casinos have tie-ups with different addiction control forums and organizations. They offer free counseling and advice for those who find themselves faced with the problem of addictive gambling. With transparent policies about gambling and control measures incorporated, most casino portals encourage players to gamble safe and within their budget limits. They are provided the flexibility of setting limits on playtime, wagers, and losses as well as setting up self-exclusion periods.
As more and more online casino portals make it possible for Indians to gamble with money, a secure, safe and transparent framework helps them gamble in safety and ensure a pleasurable gaming experience. There is a growing population in this country that is exploring different avenues in online entertainment and a dominant sector is legalized gambling in different casino games.