With sweets for puja shaped like tablets and capsules, Digital Googly observes Doctors' Day
Kolkata: On the Doctors' Day today, Digital Googly, a Kolkata-based digital marketing company, performed a puja ceremony and "havan", complete with icons from the medical world, to pray for the well-being of doctors.
The puja was performed fully conforming to the traditions but had a touch of medical world feel with sweets offered in the shape of tablets and capsules and so on.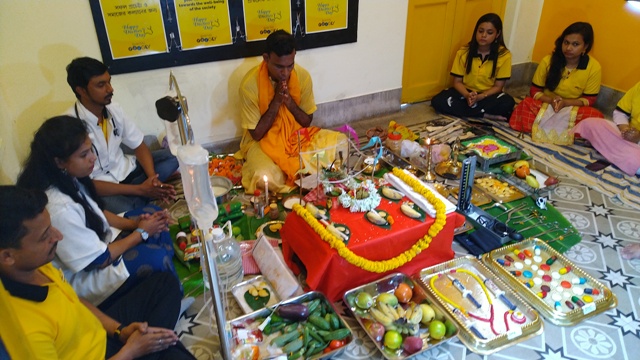 The launch of this unique campaign is aimed at sensitising the citizens to reach out and ensure the safety and well-being and prosperity of our doctors and the medical fraternity.
Digital Googly, which provides a 360 Degree digital marketing solution and advisory services, would continue to use social media tools to spread the awareness among the citizens in the wake of the recent unfortunate incidents that have shaken the very basis of doctor-patient relationship.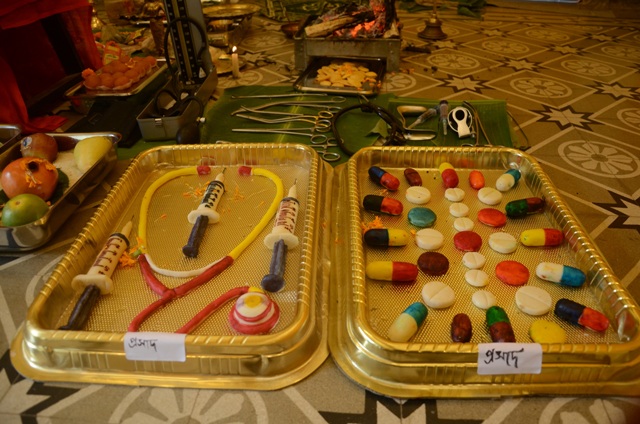 "We have a big chunk of Doctors and Hospitals are our digital marketing clients. We are in talk with a few more who will be availing our services very soon. This puja ceremony is our way of thanking the doctors for their relentless services to mankind. We pray earnestly for their well-being, safety and service above self," said CEO, Kuntal Chatterjee, Digital Googly.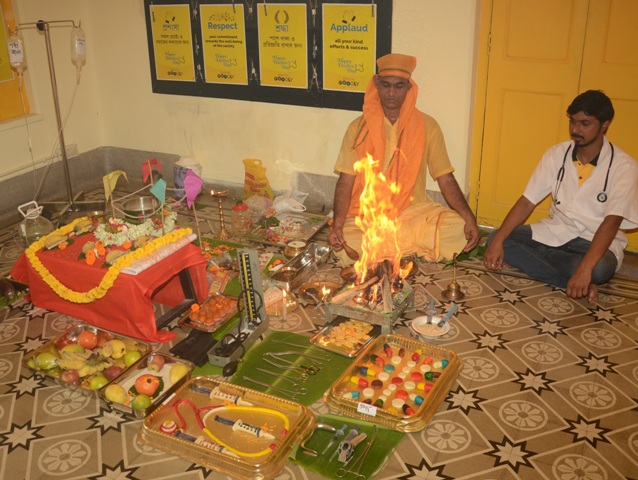 Digital Googly is focused on becoming a top-notch digital marketing service provider in the region and has put in place a modern infrastructure and highly-skilled work force.
With sweets for puja shaped like tablets and capsules, Digital Googly observes Doctors' Day
India Blooms News Service
Post your comment: