Durga Puja
Young Boys Club celebrates 52nd Year of Durga Puja with corona theme
Kolkata: The members of Young Boys Club in Kolkata have chosen the theme "Durga – The Destroyer of Corona" this year as parliamentarian Sudip Bandyopadhyay inaugurated the puja on Sunday.
Young Boys Club, which turns 52 this year, has come with a theme related to the current scenario- Covid19- of the world.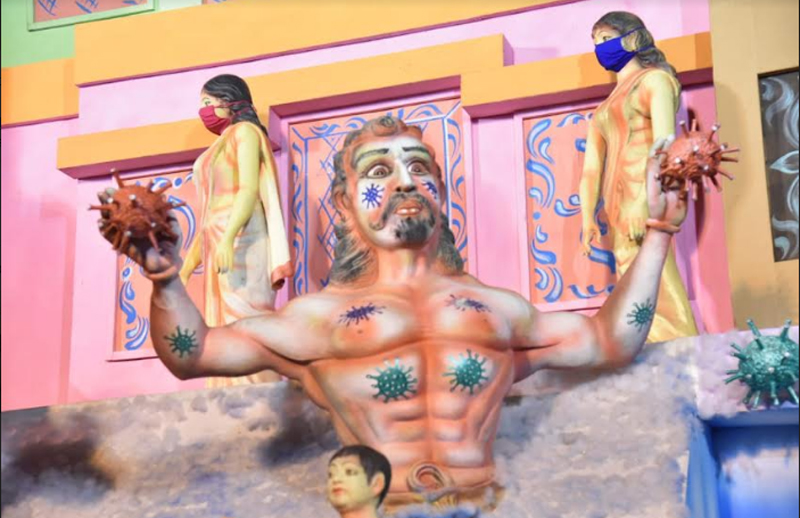 This puja is located near Tara Chand Dutta Street in central Kolkata which connects Central Avenue with Rabindra Sarani and is a big draw with the residents.
Speaking to the media, Rakesh Singh, Chief Organiser said, "This year we are dedicating this theme to the Covid warriors which include doctors, cops, medical staff, cleaning staff, public transport drivers and conductors. Just like every single person we also pray that Ma Durga eradicates the deadly virus and hope that this idol gets recognition across the state."
Sushil Kumar Singh, Member of Parliament; Meena Devi Purohit, Councillor; Smita Bakshi, Ex MLA; Sanjay Bakshi, Ex MLA; Shagufta Parveen, Councillor; Rehana Khatun, Councillor & Borough Co-ordinator and many other eminent personalities.