Durga Puja
Kolkata's Mohammad Ali Park celebrates 52nd year of Durga Puja by replicating Mahishasura as Coronashura
Kolkata/IBNS: This year Youth Association of Mohammad Ali Park is celebrating 52nd year which was inaugurated on Tuesday by Brahmachari Mural Bhai, General Secretary, Dakshineshwar Ramakrishna Adyapeath.
Speaking to the media, Surendra Kr. Sharma, General Secretary of Md. Ali Park Durga Puja said, "During the pandemic everyone is hoping and waiting for the Goddess Durga to eradicate Corona Demon as she had killed Mahishasura. Depicting the same this year we had replicated Mahishasura as Coronashura."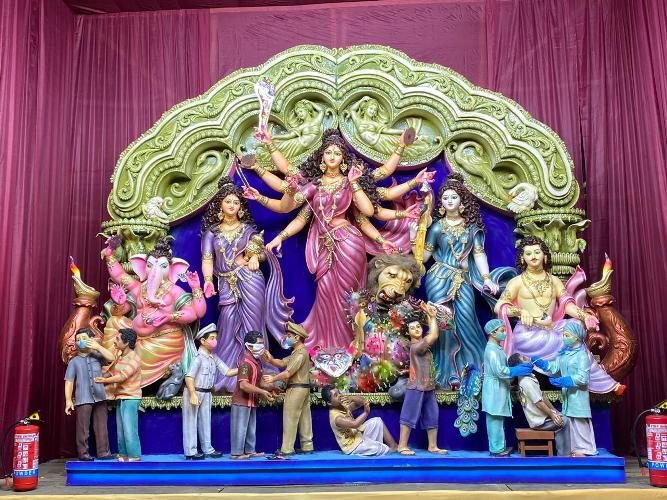 Artisan Kush Bera along with his two children started working on this idol since June'20. The 12 feet long idol is made and decorated only with clay.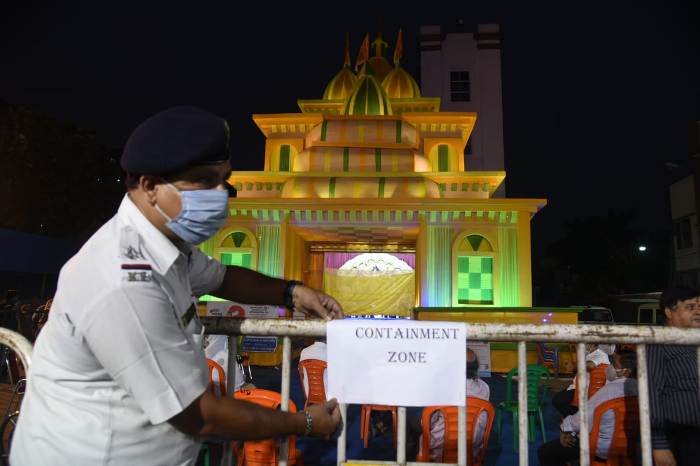 "No other decorative pieces are used for this idol. He had pricked pins on Mahishaura and covered it with clay so that the transformation comes. Just like every single person we also thinks that Ma Durga eradicates the deadly virus and also hopes that this idol gets recognition across the state," he said.