La Artisans
Food L-R Gluten-free chocolate cake, Latte, Marble Cheese cake | Image Credit: Ayush Gupta
La Artisans: Your quick service cafe at Park Street
In Kolkata's sunset boulevard Park Street La Artisans Cafe is a quick service joint serving specialty coffees, complemented with desserts and sandwiches.
La Artisans offers comfortable and spacious sitting areas including table for two and lounge space along with its soothing and cozy atmosphere and its specialty coffees. The bay window welcomes a lot of natural light, gleaming the interiors, adding to the cosy ambience.
Right next to the entrance the tangerine hued selfie corner takes the cake with its vibrant neon light.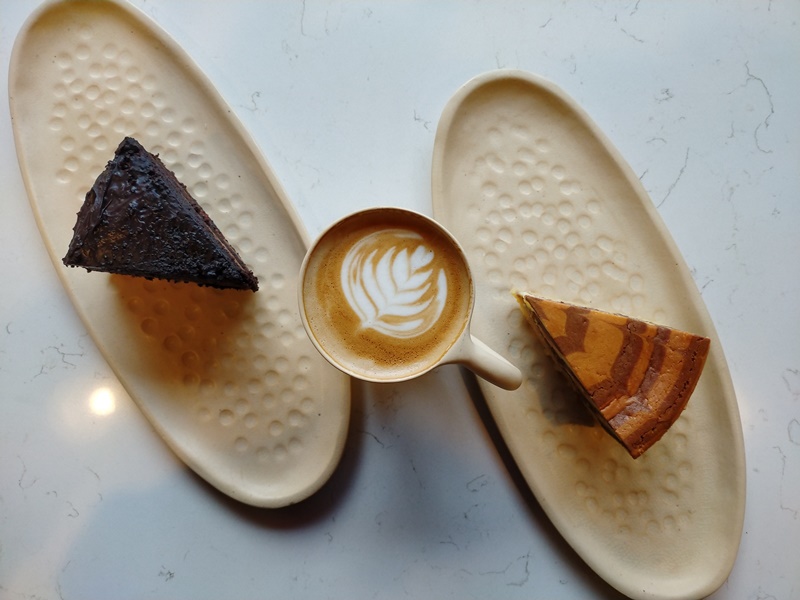 Also offering free Wi-Fi, this place caters students, professionals, cooperates and for the ones who want to break out of their blues.
La Artisans is more than a cafe, it is a culture as the crockery and cutlery used in the cafe are made by the artisans of Bengal, according to the owners.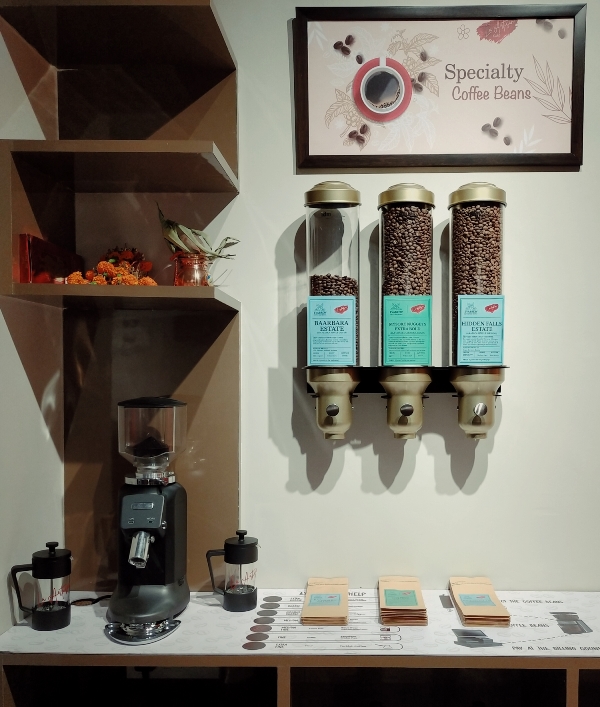 "We understand your deep love and affirmation towards coffee, that's why we are ready to serve you our special coffees which will cure your yawn. La Artisan respects the customer's time and effort that they put in to visit us and hence we offer the quickest service possible from our side with ready to go food if you are in a hurry," said a La Artisans representative speaking to IBNS.
Apart from the usual coffee varieties, they have plenty of dainty to munch on like sandwiches and wraps and tea cakes.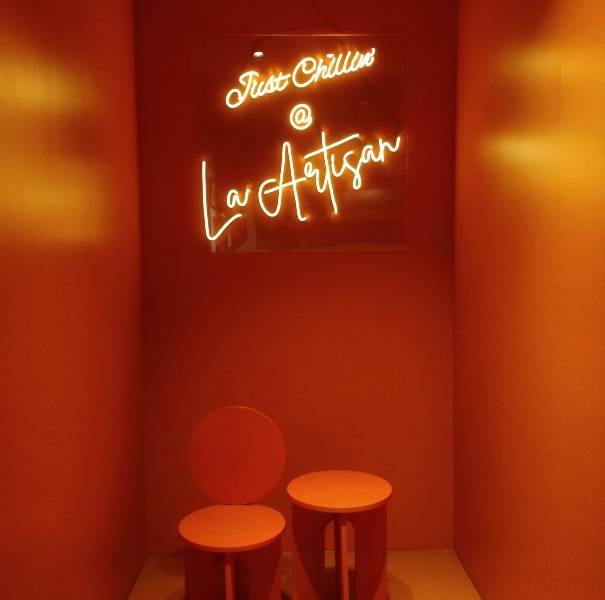 From Grilled Chicken Sandwich, Beacon Date, Mixed Lamb and Chilli Toast to bonne bouches such as Marble Cheese Cake and Chocolate Cake, they have it all.
They have a dedicated fresh coffee bean store to buy your own coffee bean, grind it to your preferences and have coffee anytime at your home. One can also get coffee accessories for their own coffee brewing experience at the luxury of their home.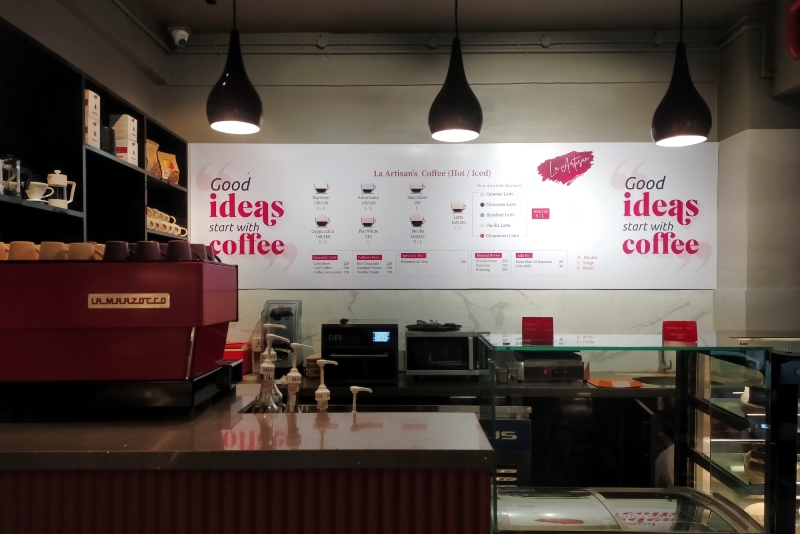 Price for two: Rs. 700-800