Fashion designer Mitan Ghosh infuses traditional Indian saris with contemporary chic
New Jersey/Kolkata/IBNS: Taking the Indian sari to new heights is New Jersey based fashion designer Mitan Ghosh who deftly blends tradition with modernism.
Bridal wear and dresses are also part of her fashion repertoire.
Trained in fashion designing from South Delhi Polytechnic for Women and a diploma holder from National Institute of Fashion Technology (NIFT) Chennai, mainly works with Benarasi and Chanderi saris.
Prior to launching her eponymous label, she had worked in a Mumbai based store dealing with exclusive benarasi clothing and with a client list that included popular names such as Kareena Kapoor, Pheroza Godrej, Dina Vakil and others.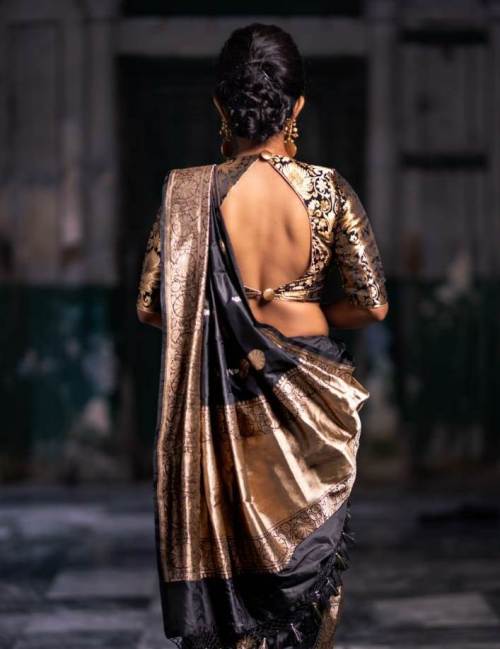 Settled in the U.S(New Jersey), she began working on her label eight years ago.
Her work has found appreciation among leading personalities such as Miss America NJ, CNN/CNBC Business news reader Joya Dass, Indian model Ujjwala Raut, actors Tannishtha Chatterjee, Celina Jaitly, Esha Deol and Sudipta Chakraborty.
She has won several accolades including being nominated in India Times NRI of the year in 2018.
Said Ghosh, "Textiles, weaves and bright colours have always charmed me the most and so I wanted to be the designer of the same. But the thing which has made me fallen in love with my work more and more is the challenges which I face as a designer in this fast-paced industry. There's this constant learning which the fashion industry provides, as it brings so much excitement and creativity with it."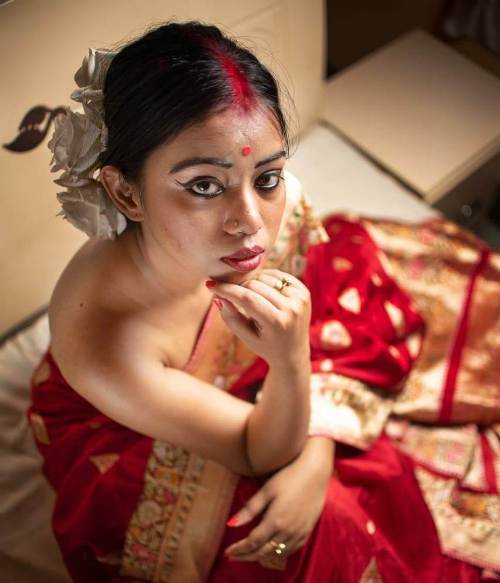 "And when it comes to India," said Ghosh, "the best part is that we get to meet clients from various backgrounds and cultures, which has given me an amazing opportunity to learn new cultures and add those cultures in my personal work."