Make Your Little One's Wardrobe Winter Ready
Winter is Coming! While it took eight seasons for the winter to arrive in GOT; in reality, it is only a few months away. And this winter being your baby's first, we know you must be worrying already about getting the right baby clothes and how to keep cold and flu away from them.
Winters can sometimes be harsh, especially for babies, who have low immunity and delicate health.That is why, as a parent, you must make sure that you buy baby clothes that are suitable for keeping your precious one warm enough.
So, here are a few winter essentials that you must have in your baby's wardrobe well before the first winter wind blows-
~ Button Up That Romper ~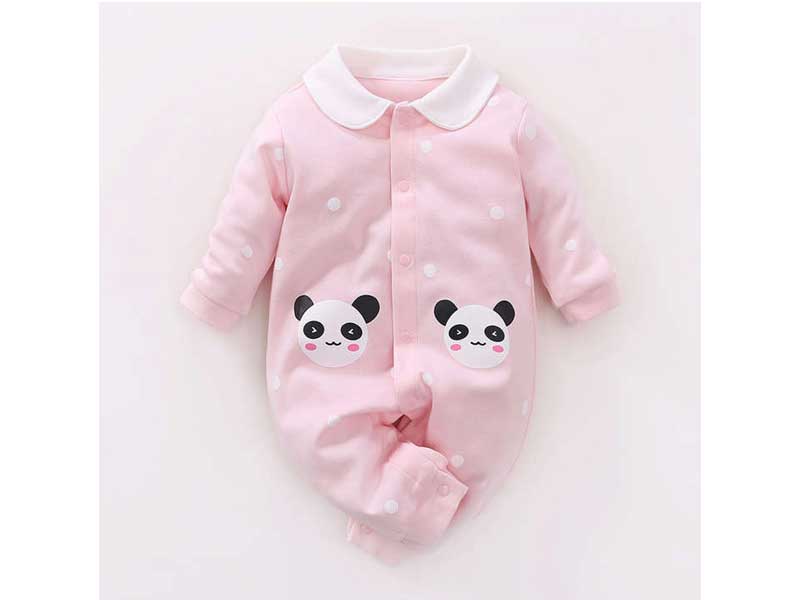 Panda and Polka Dots Printed Romper
https://www.hopscotch.in/product/857785/yyg-panda-and-polka-dots-print-romper---pink
This one-piece garment is a must-have for your little one, as this covers your baby's body almost entirely. With buttons running down on its front, it is easy to wear and remove. Mostly available in soft and comfy hosiery material, you should have at least 4 to 5 set of these.
During winters, ensure that your baby always has a romper on, which you can further layer up with a cardigan or hoodie to keep your baby's chest warm. Conversely, you can make them wear full or half-sleeves layers inside and then button them up in a romper to pack them up in warmth.
You may even go for a romper that covers even your baby's feet, to ensure that your baby's misplaced socks don't make him feel cold at any time.
Fuzzy Baby Bear Sweatshirts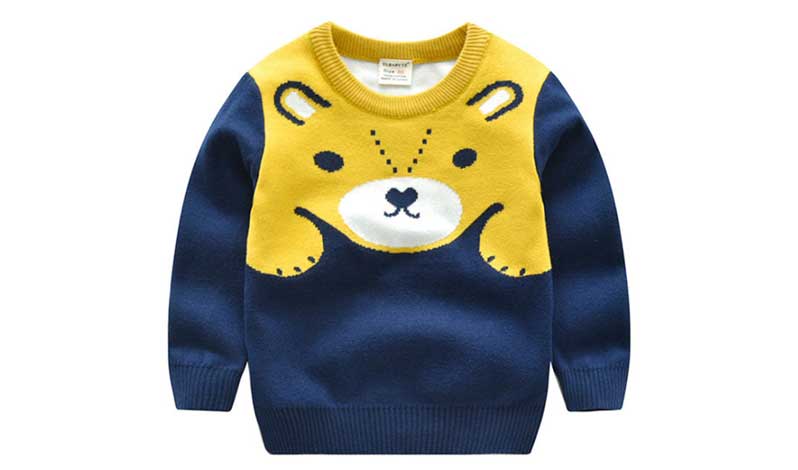 Navy Blue Full Sleeve Dog Printed Sweatshirt
https://www.hopscotch.in/product/703123/fashion-kids-navy-full-sleeve-dog-printed-sweatshirt
Sweatshirts can be your baby's best friend in winters. Light in weight, but warm enough, these can be worn over anything. For this, always buy one size larger, so that the sweatshirt does not make your kid feel stuffed. You can buy a few in cotton material which can be worn at the outset of winters, while you can use the fleece ones when the winter chill is at its peak.
These sweatshirts that come in delightful prints,along with a hoodie sometimes,make for a right outfit for your baby's indoor stays as well as casual outings. So, buy a couple of cute sweatshirts for your cutie piebefore winters get here!
Hoodie for Your Honey Bunny


Pink Full Sleeve Hoodie
https://www.hopscotch.in/product/717143/aidixiong-lovely-pink-full-sleeve-hoodie
Just because it is winters, it does not mean that your baby will stay indoors only. But since going outdoor would mean wearing thick layers, you need a good number of jackets and hoodies that are not only warm but also cool and stylish.
You can go for jackets that come with big pockets, buttons, and maybe light sequin work (in case of girls) to have an outfit thatyou can make them wear for parties, dinners and birthdays. Pair these with trousers and a matching pair of mittens and footwear, and your kid shall look smart also, and be well covered too.
Stack Some Sweaters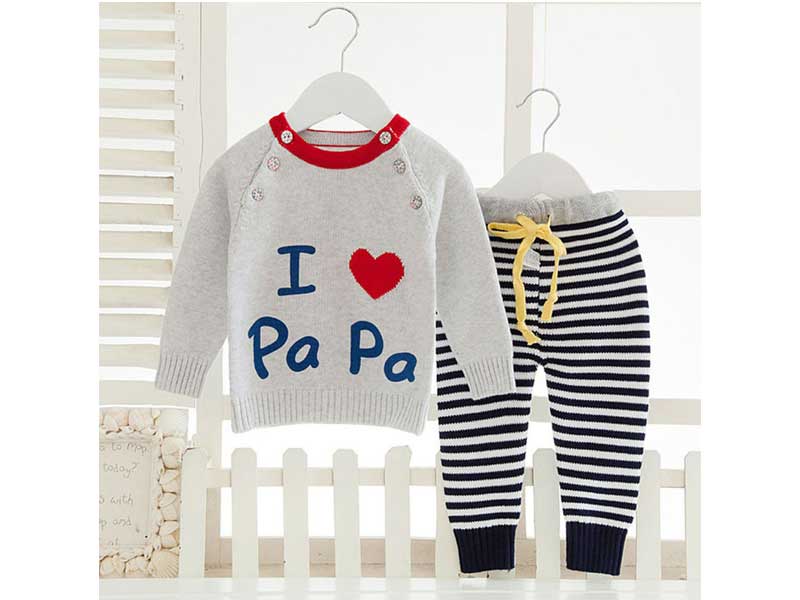 Grey Text Printed Sweater-Jogger Pants Set
https://www.hopscotch.in/product/716435/princes-&-princesses-gray-text-print-sweater-and-pant-set
Winters can never be complete without making your baby bear wear cute sweaters that make him look fuzzy and cute. While your kid may have grandma's knitted sweaters, also buy a few trendy ones for bringing out his cool baby looks. These sweaters come in fancy styles, with some having quirky prints and others with cute turtleneck, poncho look for girls and others of a different kind. All these can surely add a fashionable touch to your little one's style quotient.
Also, buy at least one sweater with cut sleeves, and make your champ wear it over a shirt, along with cool sneakers, to make him look like a complete dapper dude!
Keep Those Little Hands &Legs Warm!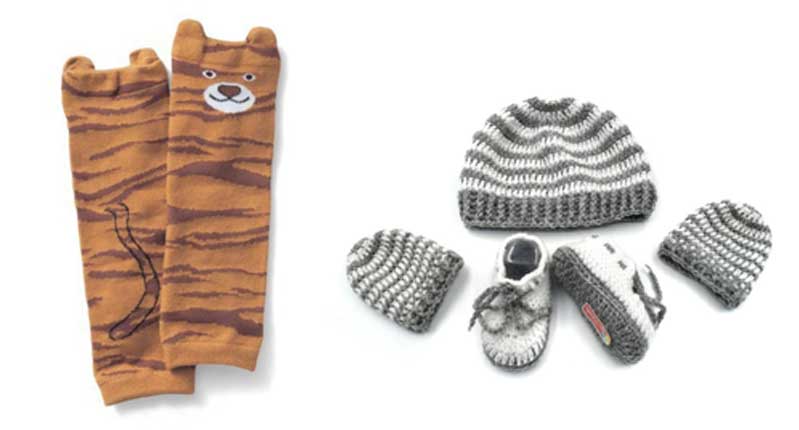 Tiger Print Leg Warmers Cap-Mitten-Bootie Set
https://www.hopscotch.in/product/455075/milonee-orange-with-tiger-print-legwarmer
https://www.hopscotch.in/product/846802/magic-needles-cap-mittens-and-booties-set---gray
Your baby's tiny hands and feet will need extra care and warmth against the chill in the air. So, to cover them up well, stock your baby's cupboard with socks, caps, mittens and woolen booties, before winter comes in full swing. These baby clothes come in such cute colors and prints that we are sure you'd want to buy these in plenty. These will add an extra touch ofwarmth and cuteness both, to your baby's winter look.
A Winter Full of Warmth
To keep your baby well covered, keep their wardrobe well-stocked with the right baby clothes. But if amidst everything else, you find winter shopping for your kid to be a challenging task, then worry not. To get all winter essentials in place, you can check out online kid's fashion portal like Hopscotch that offers wide variety in baby clothes ranging from inner wears to sleepwear, jackets, hoodies and everything else for both girls and boys. While looking for baby clothes here, you can also have a look at the cute add-ons, toys, games, and books, that can be useful for your growing baby.
So, make your little one's winters cozy and cuddly this year with the right baby clothes!