Learning in the time of a pandemic: The divide that divides
It is three months since the first lockdown was announced due to Covid-19. Like all fields, the pandemic has affected the area of education too which has had to take recourse to online learning even from the primary school stage. But lack of universal availability of the electronic tools for learning, has also created a divide between the haves and have-nots. Anju Munshi probes
Recently, a teenage girl from Howrah near Kolkata hanged herself because she was unable to attend her online classes. The phone she shared with her family got damaged and could not be repaired during the lockdown as the mobile repairing shop was shut. A good student in an English medium school, she feared she would not be able to keep up with the others and fail.
In the beginning of June, the daughter of a daily wage labourer in Kerala's Malappuram district also took her own life for the same reason. A good student, she neither had access to a TV (her father was unable to repair the existing one for lack of money) or a smartphone. Meanwhile, the government's academic session with online classes had started and she despaired.
Vivan (name changed), son of an auto-rickshaw driver studying in class five in a public school in Kolkata, joined a WhatsApp group created by his school and started online classes. Being dependent on his father for availability of the only smartphone in the family, he lagged behind and after some weeks he lost interest and gave up.
These are only a few instances of how the new mode of learning during this pandemic has affected children from disparate backgrounds thus creating a chasm between the 'have's with their individual smartphones/ laptops/ computers and 'have-not's who are not lucky enough.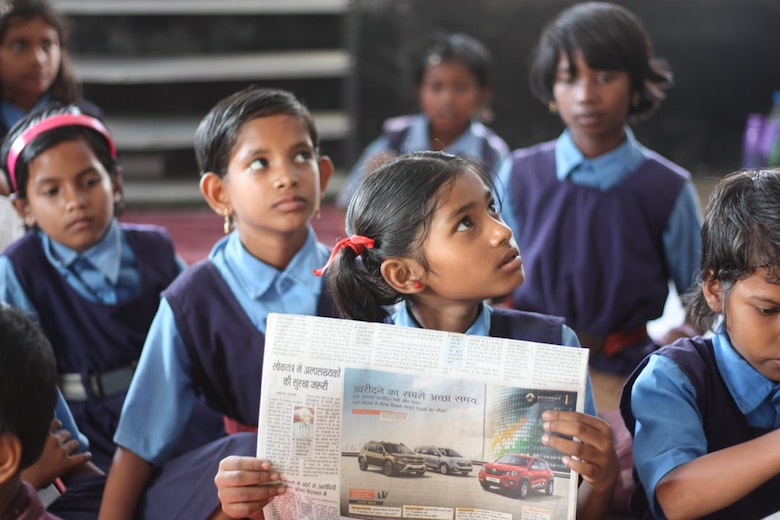 It is not unexpected in a country like India where widely differing economic strata is a reality.
According to the Telecom Regulatory Authority of India, although about 78 per cent of India's 1.3 billion population have mobile phones, teledensity in rural areas is only around 57 per cent.
A study in April by the child rights NGO Smile Foundation among 40,000 children – from Class I to Class XII running across 23 states, finds that about 56 per cent of Indian children lack smart phones. Titled "Scenario amidst Covid-19: On ground situations and Possible Solutions" it finds that nearly one in eight children lacks access either to smart phones or basic phones.
A recent Unicef report on the impact of Covid-19 on the lives of 600 million children in South Asia says that despite measures to use technology for education a large number of children were likely to miss out on distant learning opportunities as only a quarter of households, that is, 24 per cent is estimated to have access to the internet .It also says that there is a large rural-urban and gender divide in access to internet services .
Lacking access to smartphones, one smartphone per family, usually owned by a working father, unstable network, girls engaged in housework, parents and teachers not well trained to handle the technological part of the exercise, are some other challenges.
For the teachers and schools running online classes, the challenge is no less. "Training, awareness and application are of utmost importance," says Anjana Saha, principal, Mahadevi Birla World Academy, Kolkata.
"The children need to be reassured by the school that even if a class is missed, content doesn't disappear and can be accessed later and from anywhere else and that gadgets are not overwhelmingly indispensable. There should not be any panic. A supportive and strategic approach by the school is crucial."
Meanwhile, the government has engaged multiple channels for continuity of education including web portals, mobile apps, TV channels, radio and podcasts through platforms such as Diksha, Swayam Prabha ,TV channels, E-Pathshala and the National Repository of Open Educational Resources. But experts say that the digital divide among the rural and urban, even urban poor, is a fact and online classes is also an operational nightmare.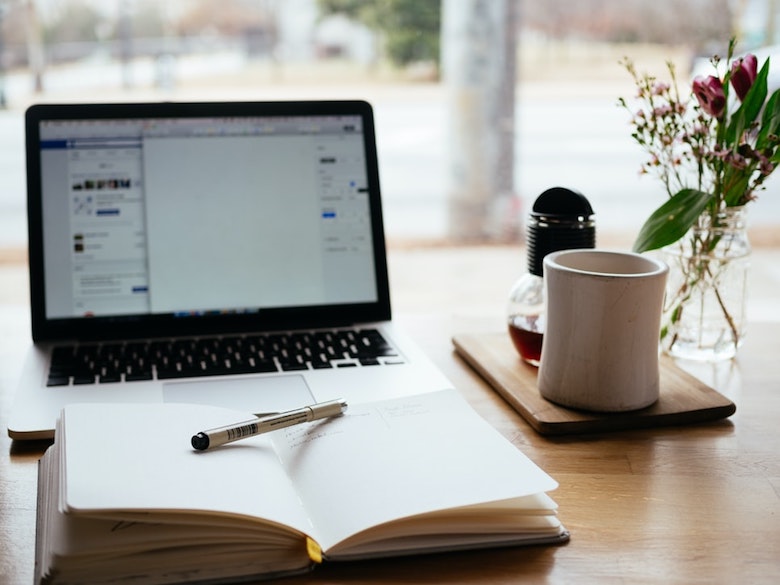 Girija Kaul, a parent from Delhi's Palam Vihar area thinks that without provision for electricity 24x7 these facilities are meaningless.
Dina Rastogi, a parent from Mumbai's Dharavi, Asia's biggest slum area, opines that the government should provide handsets to all those who cannot afford to buy one and 3G data services should be provided to the maximum number of schools in the villages.
Besides, most of the parents of such disadvantaged children are not equipped to guide their wards. The logistics of getting families set up with the technology are complicated and there's likely to be plenty of troubleshooting required.
Meena Kak, director, Lakshmipat Singhania Academy, Kolkata, feels that schools should have separate time slots for children who share one smart phone in the family.
"Difference in one's learning patterns, uptake skills and gadget access creates an unjust ground. Here we need to customise in a more practical and personal way and then have tailored guidance to home based learning .The most important thing is to maintain a regular contact with students and parents."
"Schools can be a good linking device. We are trying to train our teachers and make them available by phone, messaging, or email every morning to give an individual and a family-like support to the children. This certainly is not an easy time but we need to empathise with the children and address their insecurities," she said.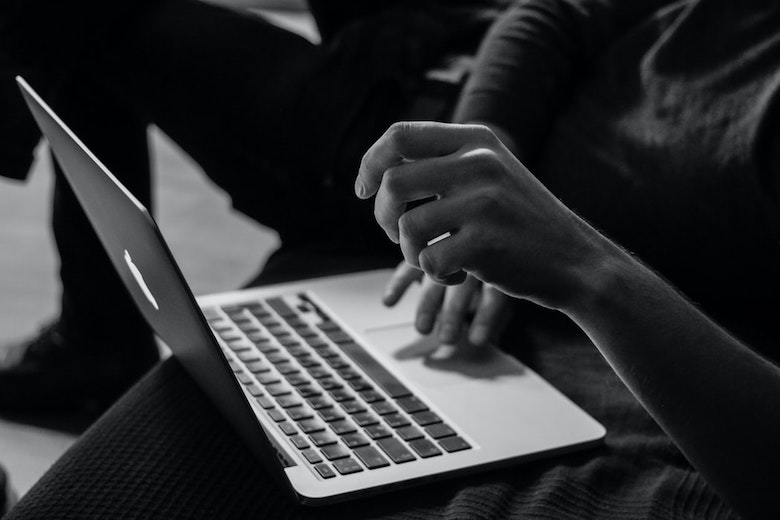 Anjana Saha contends that the problem could be bridged with compassion and good communication. "No one was prepared for this pandemic. The teachers and the administration are trying to offer the best. In fact we need a strong emotional connect that can bridge this gap. It is not a digital divide but a digital challenge'
Then there is another problem that has cropped up. Now that the lockdown has eased up enough for employees to return to their offices they have to leave children behind making them vulnerable to the dangers of electronic devices.
Internet content is unsupervised too. So not only are they unprotected in the absence of parents but can also not resolve a technical glitch in case any arises. Also, not all families have a device to spare and in that case the children have to wait till the parents are home, "If gadget unavailability is a problem, then unsupervised children at home is an equal problem," says Saha.
In addition to this, teachers also do not possess superfast WiFi service and efficient routers to ensure good connectivity. Says Kavita Sharma, a school teacher from Bengaluru, "Internet subscription is too expensive and complicated to use for many.''
Meanwhile, there are also those who have used their common sense to reach the lessons to their students innovatively. For example, in a village school in Dumka , Jharkhand, the principal (of the Bankathi Upgraded Middle School) has hit upon the idea of using a network of loudspeakers connected with a microphone used by the teacher. The students can hear the lessons, loud and clear, literally, wherever it is convenient for them to study.
The principal, Shyam K. Gandhi, thought of this simple solution while coming to know that 204 out of his 246 students did not have smartphones.
According to reports, attendance has been almost hundred per cent.
Perhaps in these times when online classes seem to stay on for some time to come, and the digital divide is a fact, innovations like these are sorely needed.