: Book Launch
New books from IGNCA to provide fresh insights into Buddhist studies
New Delhi/IBNS: Indira Gandhi National Centre for the Arts (IGNCA) in collaboration with Indian Council of Cultural Relations (ICCR) recently launched three books related to Buddhism.
The books -- 'The Spread of Buddhist Thought', 'Essentials of Pali: Language and Literature' and 'Vajirasara' – were authored by Professor C. Upendara Rao and published by IGNCA.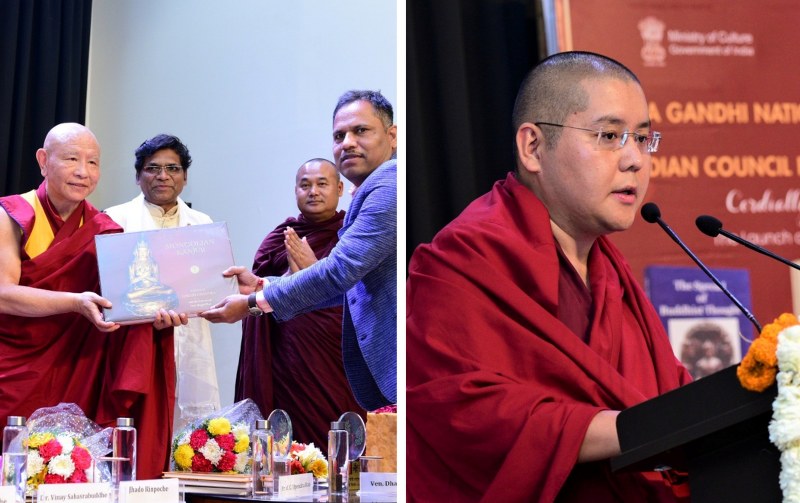 The programme was attended by preceptor Ling Rinpoche (chief guest), Venerable Dhammapiya, Secretary General, International Buddhist Council, Jhado Rinpoche, among others.

The session was chaired by Prof. (Dr.) Sachidanand Joshi, Member Secretary, IGNCA while Dr. Vinay Sahasrabuddhe, President, ICCR was the keynote speaker.

Anirban Dash, Director, NMM, IGNCA, presented a 'Kanjur' (a collection of Gautam Buddha's teachings) to Jhado Rinpoche.

The welcome address was given by Dr. Yogesh Sharma, Associate Professor, Kalakosa Division, IGNCA.
The vote of thanks was given by Mayank Shekhar, Kalakosa Division, IGNCA.