Diwali and Bhai Dooj at JW Marriott Kolkata
Diwali and Bhai Dooj offers from JW Marriott Kolkata
Kolkata/IBNS: If you are worried that the pandemic situation may mar your Diwali celebrations, then why not go for a luxury holiday at the JW Marriott Kolkata.
The star property is offering a special stay package (subject to terms and conditions) until November 16, which includes among other things a complimentary breakfast at JW Kitchen, complimentary beer in the room, exclusive offers on food and beverages and liquor, and early check in and late checkout options.
The package with a stay in a Deluxe room, with accommodation for up to three guests, is pegged at Rs 6,499 plus taxes.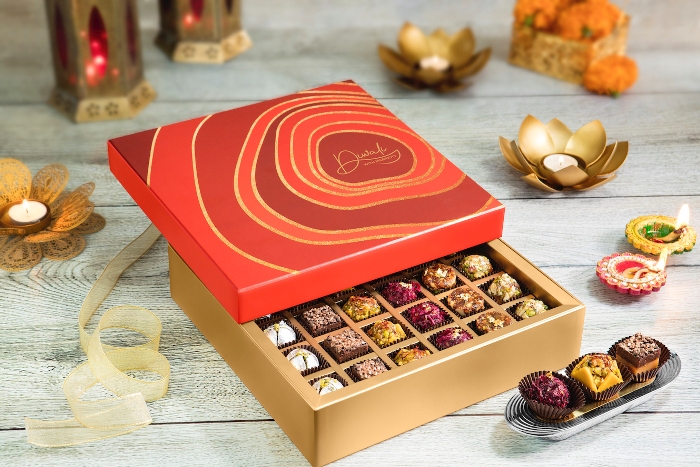 Separately, the hotel is offering special hampers, especially for gifting purposes, until November 14.
Packed in elegant boxes and baskets, they include signature creations like "Coco Tango", "Gurh Mewa", "The Rosette", "Nut Island", "Silver Pistachio" and "The Golden Date".
The Diwali with Marriott box comes with 36 assorted artisanal sweets, priced at Rs 2,500 plus taxes.
Patrons can also choose luxury products and edibles from the Diwali with Marriott a la carte menu from JW Marriott Kolkata.
For Bhai Dooj, on November 16, the property is offering an eclectic and lavish spread for breakfast, brunch and dinner at the all-day diner, JW Kitchen and the outdoor Alfresco section.
Menu highlights include include traditional choices such as "Kachori Subzi with Jalebi", "Club Kachori with Aloo Kali Mirch", "Pyaz ke Khasta Kachori with Aloo Dahi Kala Chana", "Matar Kachori with Cholar Da, "Vada Pao", "Keema Pao", "Omelette Rasa Chi Pao", etc.
Breakfast at JW Kitchen is pegged at Rs 1,111 all inclusive (AI) while that in Alfresco is Rs 1,499 AI; brunch with unlimited soft beverages & beer is Rs 1,699 plus taxes while brunch with alcoholic beverages is Rs 2,250 plus taxes; dinner with soft beverages is Rs 1,699 plus taxes.