Eating Out in Kolkata
Durga Puja 2020: Eating out in Kolkata
In this second of our two-part series, we bring you a list of bars and restaurants which have designed various special menus for this festive season. However, do remember many restaurants recommend advance booking and are implementing contactless menu and payment.
Aminia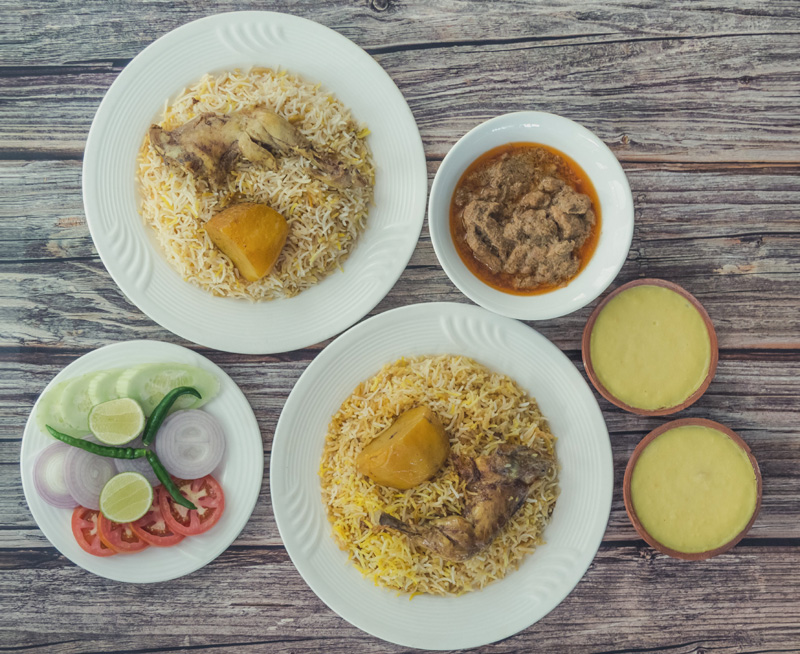 Family Chicken Meal from Aminia
One of Kolkata's most popular restaurants of 90 plus years, has propped up its evergreen menu of Mutton Biryani, Pasinda Kebab, Chicken Chaap, etc., with special combos to their menu, which will be very convenient for Puja revellers.
Combos include Family Chicken Meal, Chicken Biryani Meal, Budget Kebab Combo, etc. Time: 11am to 11pm. Multiple outlets. Wallet factor: Starts from Rs 249.

Canteen Pub & Grub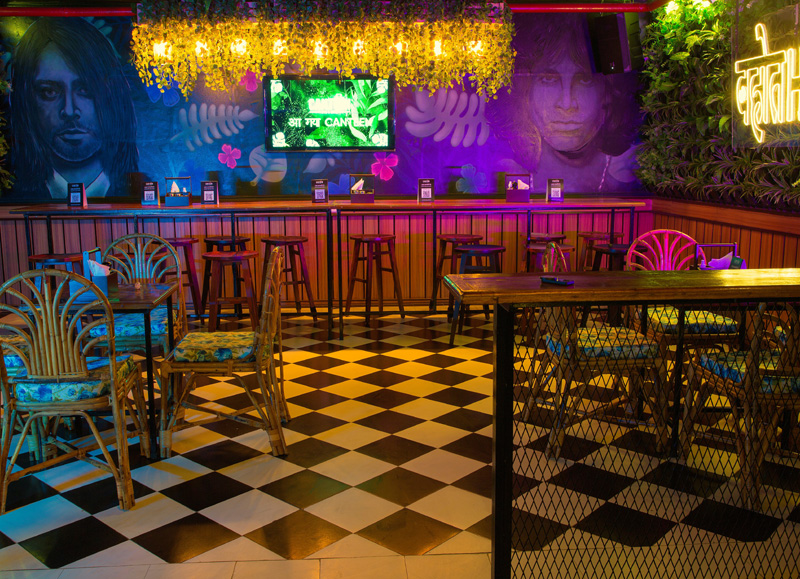 The carefree ambience of Canteen Pub & Grub
This popular bar cum diner with its carefree ambience has prepared a special menu as its Durga Puja offering, which is available until October 27.

Highlights from the special menu are Hyderabadi Murg Dam Biriyani, Kosha Mangso, Angry Birds Eye Chilli Fish, Rosemere Rare Chilli Pork, Sunehri Murg Tikka, Tad Man Khao Pad, and Cose Mushrooms. Time: 11am to 10.30pm. Wallet factor: Starts from Rs 320 (plus tax).
Ekdalia Cocina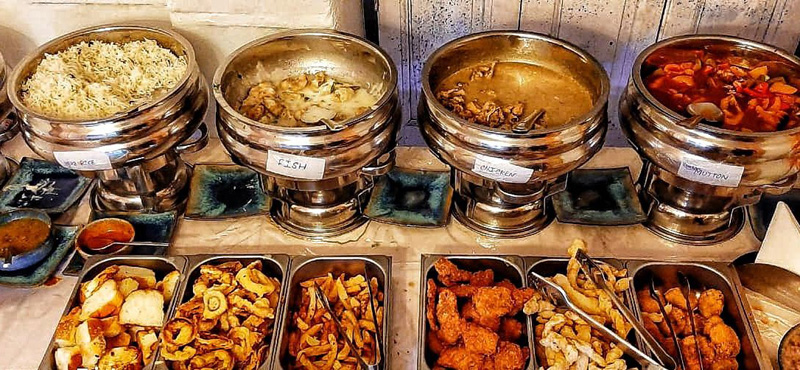 Durga Puja Special Buffet from Ekdalia Cocina
Here is your chance for 'Ebar Bangalir Pujoy Sahebi Khawa', a lunch/dinner buffet spread consisting of mostly Continental dishes. The special spread will be available from October 22 to 26.
Starting with Soup, Veg/Non-Veg Starters to Pizzas, Pasta, Rice, Mains, and Desserts, the menu consists of 21 items. Time: 8.30am to 10pm. Wallet factor: Rs 599 all inclusive and special rates for children below 12 years.
Ministry of Booze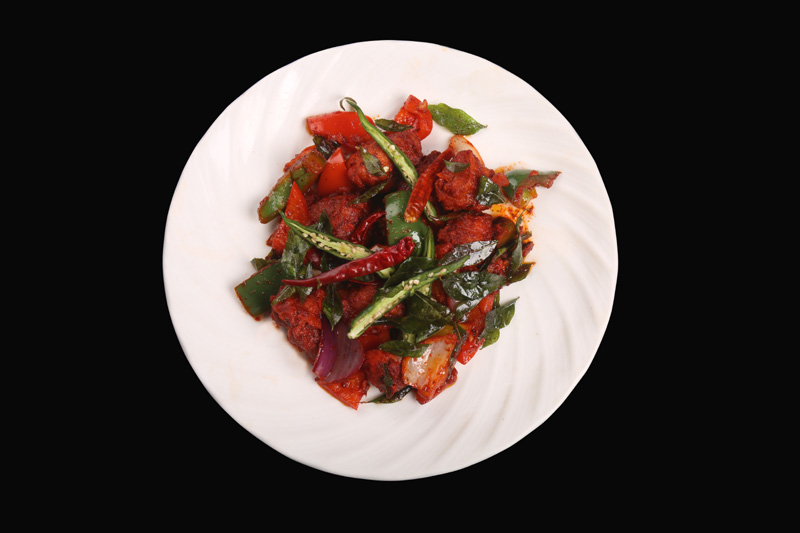 Chicken 65 from Ministry of Booze
The resto-pub has made quite a name for itself both for its drinks and food menu. You may sample some of the special dishes available this Durga Puja between October 22 and 26.
Highlights from the Puja special menu includes Persian Chicken Tikka Kebab, Penne Alfredo, Korean Fried Chicken, and Chicken 65. Time: Noon to midnight. Wallet factor: Starts from Rs 265 (plus tax).
The Lords and Barons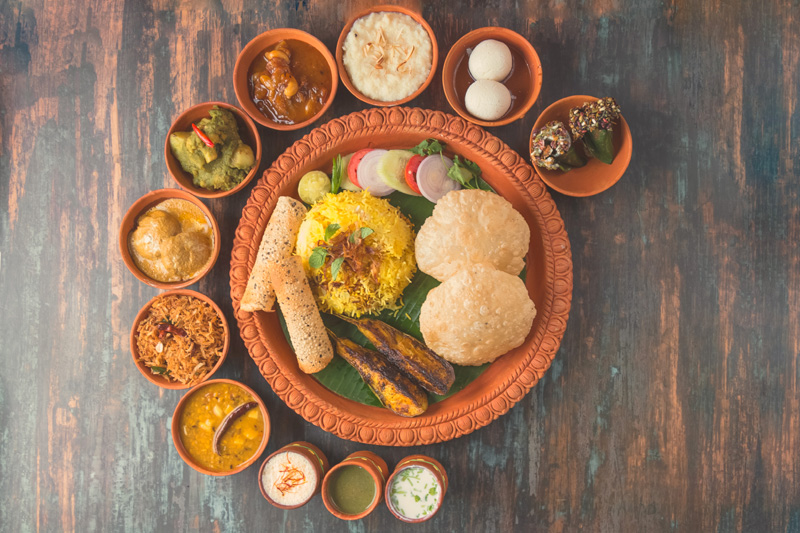 Bhuri Bhoj Veg Thali at The Lords and Barons
This gastro lounge with a Victorian-era feel has decided to round up a variety of special thalis available until October 31.
The Golpe Swade Tuktak menu consists of starters which can be paired with your drink. Or you can pick from the Mojadar Pratrash (breakfast menu) or the Shwade-Aallade (lunch/dinner menu) which consists of a variety of thalis. Or go for the quintessential Kolkata favourites such as Dimer Devil or Kabiraji Fish Fry. Time: Noon to midnight. Wallet factor: Thalis start from Rs 145 (plus tax).
Traffic Gastropub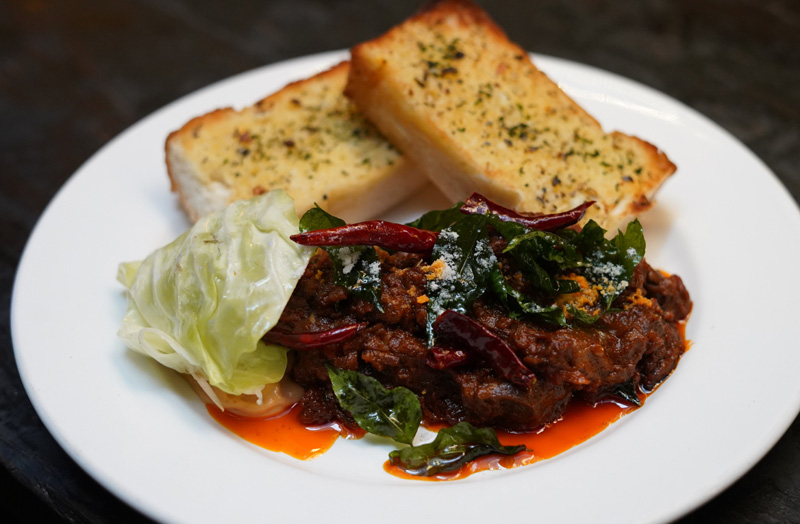 Lungi Dance is slated to be a favourite at Traffic Gastropub
This gastro-pub has decided to give its imagination a free run as the menu indicates. The special spread is available till October 26.
Apart from Alcoholic Concocts and Hookah menu, you may like to check out their Retro in Metro (American chicken and corn pizza), Lungi Dance (south Indian style spicy mutton - masala garlic pao combo) or Khandani Babumosai (Beer-batter fish and French fries). Time: noon to 10.30pm. Wallet factor: Starting from Rs 375 (plus tax).