West Bengal Minister Bratya Basu inaugurates JIS virtual education summit
Kolkata/IBNS: West Bengal Science, Technology and Biotechnology Minister, Bratya Basu, on Tuesday inaugurated a three-day long eastern India virtual-education summit.
The summit will run between Aug 11 and 13.
JIS Group director Simarpreet Singh was also present at the inauguration event.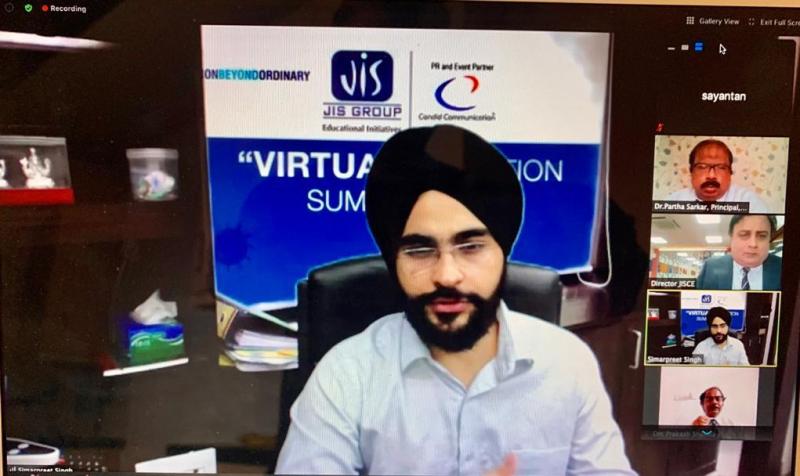 While inaugurating the summit virtually, Basu said, "The pandemic is an unknown situation to us where 'physical distancing' is our 'new normal'. Our previous way of life has been disrupted and substituted by 'new lifestyles' where physical classrooms have shifted to virtual ones. The entire mode of Education is going through a transition phase where teaching, examination, practical classes etc is undergoing changes, including the admission process.
"Just like 'every cloud has a silver lining', this pandemic too has opened new ways of life where online form of Education is gaining ground as the primary method of imparting education. This 'new normal' needs to be adapted by all of us and students should be evaluated accordingly."
Singh said: "This pandemic has taught us that we must not take anything for granted and that life must go on. Innovation is the key to growth. We are honored to bring all these stalwarts to this first ever three-day virtual summit and sincerely thank all our teachers to patiently continue teaching our students in virtual mode and also our students for keeping faith in them."
(Reporting by Nitin Waghela)