Kolkata gets ready for the delicious Week of Italian Cuisine in the World starting on November 18
Kolkata/IBNS Starting November 18, Kolkata will join cities around the world for a week-long celebration of Italian cuisine, an annual event that promotes the country's gastronomic culture abroad.
This fourth edition of the Week of Italian Cuisine in the World has 'Food Education: The Culture of Taste' as its theme, and will be held from November 18 to 24, 2019.
"The restaurants in participating hotels will offer a special Italian menu for the entire week, offering to Kolkatans the original flavours and tastes of the Italian gastronomic tradition," said Consul General Damiano Francovigh.
The Week of Italian Cuisine in the World is held under the aegis of Italy's network of missions abroad, with 295 diplomatic and consular offices as well as Italian cultural institutes pitching in this year.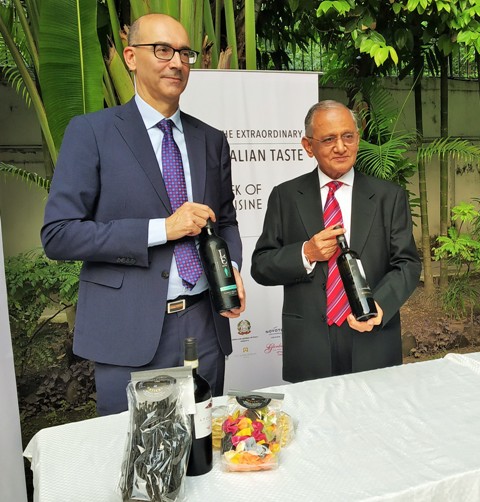 Highlights from this year's celebration includes food tastings, gala dinners, cooking classes, and master classes, and Italian wine tasting sessions.
Festival participants include Hyatt Regency, ITC Royal Bengal, Novotel, Taj Bengal, Vivanta, and Glenburn The Penthouse.
Expert Italian chefs – Andrea Misseri and Paolo Risica – will visit Kolkata during the week to prepare special dinners for select gatherings.
During the festival week, students from an Italian hotel management school will interact with students from IIHM Kolkata.
"This interaction will expose the future chefs of our two countries to the respective culinary traditions," said Consul General Francovigh.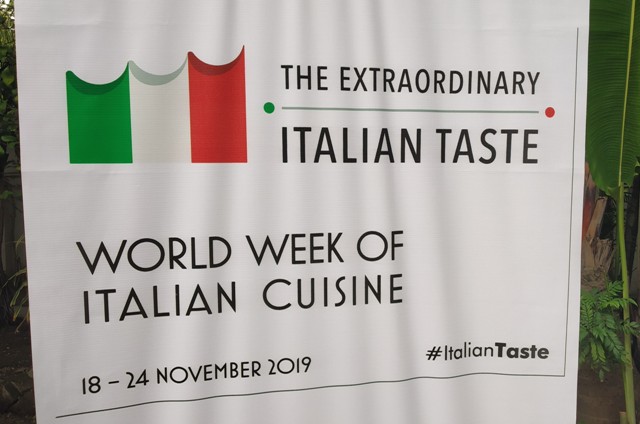 According to the Consul General, seeing the popularity of the previous editions of the Week of Italian Cuisine in the World among Kolkatans, they have also decided to use this opportunity to promote the concept of Italian design and about education in Italy.
While the global celebration focuses on Mediterranean diet as a model of balanced nutrition and thus supporting a healthy lifestyle, it is also trying to create awareness about Italian Sounding.
Italian Sounding are products sold by misleading companies who evoke Italy through use of geographical names, images and trademarks which cannot be attributed to the country.
Italian Sounding is not only preventing consumers from enjoying genuine Italian products but also causing financial loss to the Italian market, especially its highly popular agri-food sector.
A report estimates the worldwide annual turnover of the Italian Sounding to be nearly 54 billion euros per year, which means 147 million euros per day.
In Kolkata, the Italian Consulate is coordinating the event with inputs from the Indo-Italian Chamber of Commerce and Industry.
(Reporting and images by Uttara Gangopadhyay)