Kolkata: Lokshilpa O Karukriti Mela held at Jorasanko Thakurbari
Kolkata, May 17 (IBNS): The West Bengal State Akademi of Dance Drama Music and Visual Arts, Rabindra Bharati University's Lokshilpa O Karukriti Mela was held from May 7 to May 9 at the Dwarakanath Mancha, Jorasanko Thakurbari, with the participation of nearly 60 artists, craftspersons and weavers from 17 districts of West Bengal, who are themselves present with a wide range of attractive traditional art and craft items made by them.
The Mela was inaugurated by well-known dancer Sm. Alokananda Roy. The inaugural function was presided over by Prof. Sabyasachi Basu Ray Chaudhury, Vice Chancellor, Rabindra Bharati University, and also the Chairman of the State Akademi.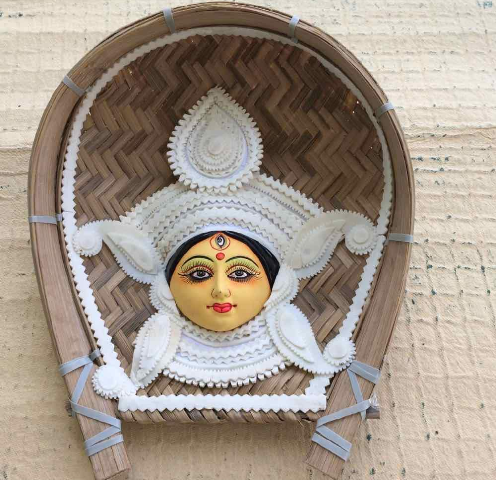 The Mela was open on May 8 and May 9 (Rabindra Jayanti), 2019, from 8 am to 8 pm on each day.
The art and craft items at the Mela include patachitras, mats, and decorative items made with buffalo horns from Paschim Medinipur district; lac items from Purba Medinipur district; traditional clay dolls from Dakshin 24-Parganas district; batik products from the Birbhum and Howrah districts; wood carvings from Bardhaman district; dokra ornaments, shola handicrafts and kantha-stitch items from Birbhum district; traditional clay models from Nadia district; Baluchari sarees from Bankura district; Chhau dance masks from Purulia district; bamboo handicrafts from Malda district; jute crafts from Murshidabad district; wooden masks and dhokra items from Dakshin Dinajpur district; Polia clay models from Uttar Dinajpur district; traditional Mech handicrafts from Alipurduar district; shitalpatis from Cooch Behar district; traditional Lepcha handicrafts from Kalimpong district; and wood carvings from Darjeeling district.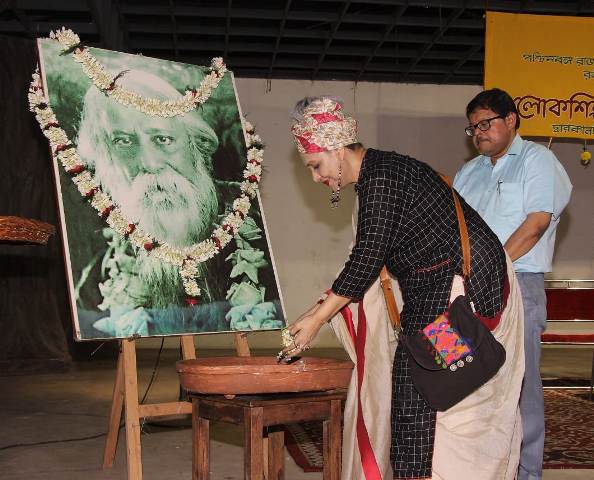 It was in 1986 that the Akademi first held the Lokshilpa O Karukriti Mela at the Jorasanko Thakurbari, with a view to meaningfully support – and help revive, wherever necessary – the development of traditional arts and crafts. In this initiative, the Akademi had been greatly inspired by the thoughts underlying Rabindranath Tagore's swadeshi melas of the past.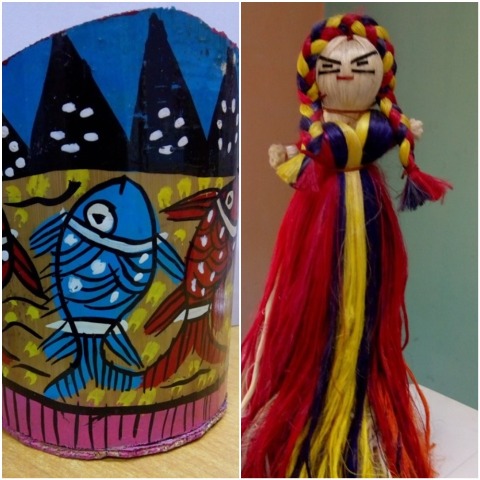 As in previous years, the Akademi is bearing all expenses of the artists, craftspersons and weavers taking part in the Mela, relating to their conveyance to and from Kolkata, accommodation and food, and is ensuring that all proceeds from sales are enjoyed by them.